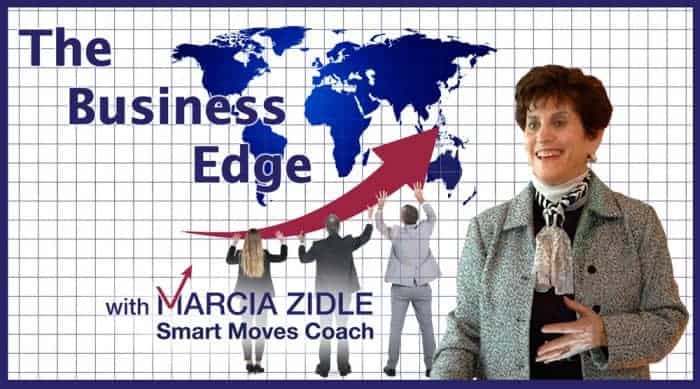 by Marcia Zidle, Columnist & Featured Contributor

You are never on time. This is really irresponsible. Unless you get your act together, you will be gone from here."
Some managers think this is effective performance coaching. But in reality, it is criticism and not very constructive. It's playing the blame game.
Employees at the end of such criticism aren't highly motivated to change – rather they are more likely discouraged or disgruntled.
They will probably say they'll improve just to get you off their back and out of their way. And they may improve for a short period of time but the problem will return. The better way is to discuss provide feedback through coaching rather than through criticism.
What's the Difference?
Coaching is designed to improve performance whereas criticism is too often a means of unloading anger. Coaching can be tough talk about an issue; criticism too frequently is tough talk about the person. Coaching is a two-way performance discussion in search for solutions; while criticism is a one way destructive performance discussion mainly to relieve the manager's frustration.
Guidelines for Feedback Coaching
Giving feedback effectively is a skill. And like all skills, it takes practice to build your confidence and improve. Here are 3 strategies and 25 tips on giving constructive feedback that will be heard and, most importantly, acted on to improve or enhance an employee's performance.[message type="custom" width="100%" start_color="#F0F0F0 " end_color="#F0F0F0 " border="#BBBBBB" color="#333333″]
View coaching as tool for improvement not criticism.
Doesn't garbage dump. Decide on the key areas to cover.
Be sure you have documented facts not just impressions.
Assume positive intentions – the person wants to improve.
Know the person and the best way they'd receive feedback.
Avoid the let alone, and then zap. Don't let marginal performance build into a crisis.
See Coaching As a Discussion Not a Lecture
Coaching needs to be regular, useful, timely and two way.
Always look at the problems from the employee's perspective.
Start with the specific situation: timeliness, error rate, lateness.
Explain why this situation concerns you or its impact on the team.
Invite the person's response, listen attentively, and be supportive.
Discuss the possible reasons for the poor or marginal performance.
Move into problem solving emphasizing the person's responsibility
Decide on specific actions and get commitment to the new actions.
Focus on performance, avoid getting tangled up in personality issues.
Summarize what was agreed upon and set-up specific follow-up date.
Don't try to solve all the problems at once but ones that can be solved quickly.
Keep it private. Public criticism will generally demotivate rather than motivate the person.
Don't Stop Now, Follow Up
Don't let out of sight out of mind happen.
Praise the employee when performance improves.
Be specific. Tell exactly what was done right so he can do more of it.
Keep the message 'clean'. Don't mix negatives feedback with positives.
Express your personal appreciation. Encourage them to keep up good work
Resume corrective coaching, or possible discipline, if improvement begins to slip.
Remember, feedback needs to be regular, useful, timely, two-way, focused on behavior.[/message]
Smart Moves Tip
Feedback coaching is information about performance that leads to the person changing poor performance or continuing good performance. Therefore, make it a positive process and experience. Its purpose is to motivate and engage the employee to improve and to achieve higher levels of performance. You won't accomplish that by being harsh, critical, or offensive.
Also, make it regular. When something needs to be said, say it. Most people want to know where they stand and how they are doing. They don't like or are motivated by surprise "gotcha"! This is not a once-a-year or a once-every-three-month event. Rather, informal coaching should be given much more often than this – perhaps every week or even every day, depending on the situation.
What's been your experience with feedback coaching – whether at the giving or receiving end? What's worked and hasn't for you?