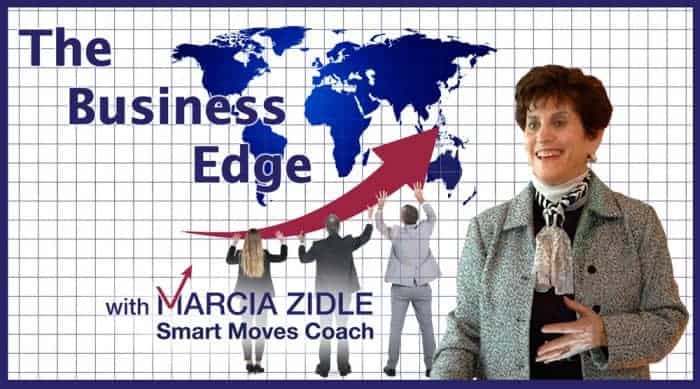 In the professional service business, business occurs between individuals, not companies. Company X doesn't buy from Company Y. Rather, it is Sally who is buying from Joe based on a relationship that has been build, nurtured and solidified.
People will buy or use professional services from those that they "professionally like". People "professionally like" individuals that have the ability to put themselves in the other's shoes and the capabilities and credibility to help them.
As one business client told me:
"I don't need a lunch or golf buddy …I want someone who can help me solve the problems I'm facing today and will be there for me."
Here are nine basics for holding onto and nourishing your clients so that they will be "repeat customers".
[message type="custom" width="100%" start_color="#E6FEFF " end_color="#E6FEFF "         border="#BBBBBB" color="#333333″]
Don't sell, rather connect. Come prepared.
The truth is, people make decisions mostly based on emotions, and justify the decision with rationales later. They're really thinking, "Can I do business with this person?" or "Will I enjoy doing business with this person?" So the first step is to make a strong first impression.
Follow through or else.
Think before you commit to something that you don't have time to carry out. People who become known for following through are sought out and recommended. Those who don't, get dropped quickly. We all want to do business with people who we can count on.
Take responsibility when something goes wrong.
Don't say you're sorry and do nothing about it. Have someone own the problem, represent that client on the inside and get to the bottom of what's wrong ASAP. Just a note, your business manager may not be the best person. Rather someone who is focused on the client, not just the bottom line.
Add new value.
Don't wait for clients to request new services — though when they do, you'd better listen up. But also devise new solutions for them. This demonstrates that you're thinking on their behalf. And think about not even charging, if it's something inexpensive. It's the extras that really count.
It's more than just business.
A personal touch goes a very long way in a dog-eat-dog business world. Find out about your client's hobbies, family, volunteer activities, etc. Keep in touch with pertinent articles, inexpensive gifts (a book, for example) and most importantly your genuine interest.
Be in constant learning mode.
The right questions allow you, within a brief period of time, to send an essential message…that you care about their challenges, problems, dreams, etc. By zoning on these concerns, you are more likely to hold the client's attention and demonstrate that you will be there for him or her and will turn their goals into realities.
Stay in touch.
Business that's dependent on personal relationships needs personal attention. Everyone in your database needs to hear from you with an appropriate frequency. Some people will get more attention than others, but find a way to keep your name on the mind of those in your network. This also keeps your network warm.
Be a resource to them.
When a client needs a service or product that you can't provide, refer them to others. Make sure that person is as competent, credible and trustworthy as you. All parties benefit… your client (who will have a problem solved), the person who will now service that client (new business), and you (seen as an asset to your client and the service provider).
Don't let them get away.
When clients leave, at the very least give them an incentive to have a discussion with you as to why they're leaving. It's entirely possible that you can get them back either then and there, or down the road. This is called a "Win-Back."[/message][su_spacer]
[su_box title="SMART MOVES TIP" style="glass" box_color="#5226ff"]Follow these rules of good client relationships and notice the impact on your credibility, your image and your bottom line.
[bctt tweet="The more valuable client relationships you have, the stronger your businesses will become. " via="no"]
Also see Do You Have Repeat Customers or One-Night Stands?[/su_box]

How strong are you client relationships? Are there some that you need to nourish? Are there others that you can use as referrals? And are there some that you might need to let go of?  
My Motto Is:
If you do what you always did, you will get what you always got. Therefore, MOVE outside of your comfort zone; that's where the MAGIC happens." To bring that magic to your leadership and business, subscribe to Marcia's monthly Execubrief: Business Edge- Smart Growth Strategies with insights, inspiration and intelligence on how to build great businesses that matter- those that do well and do good.

Did You Know That a New Kind of SMARTS is Needed?
75% of leaders are derailed for reasons related to emotional competencies, including inability to handle people problems, unsatisfactory team leadership during times of difficulty or conflict; or inability to adapt to change or elicit trust. – Center for Creative Leadership. Do you want to boost your emotional and social intelligence and be a more effective leader? Let me help you do it!