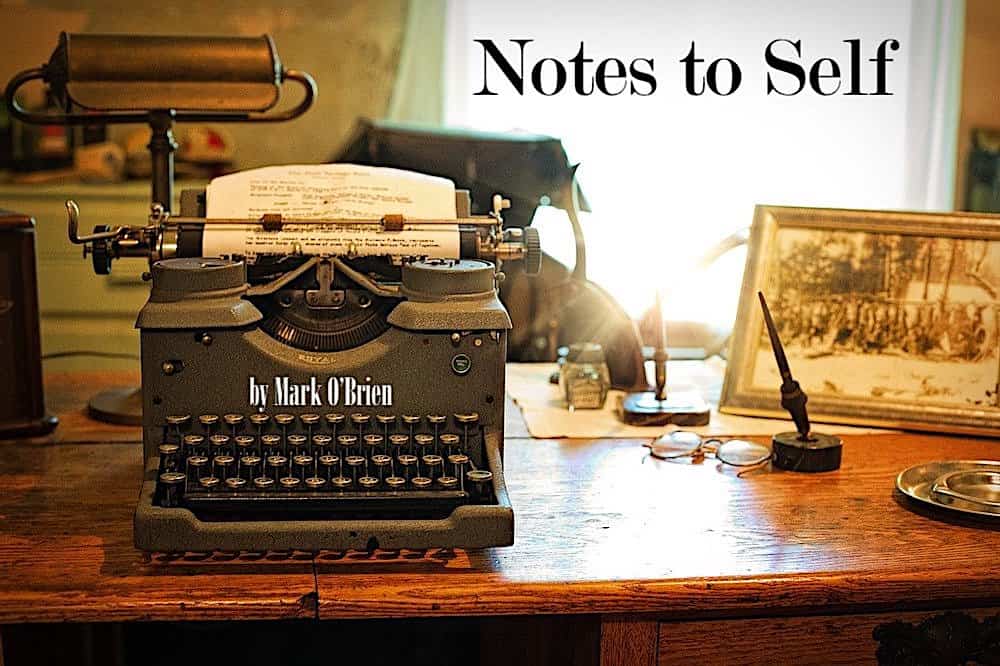 When I started checking my news feed this morning, I was blasted by a headline in the Wall Street Journal that permed my hair and crisped the tips of my ears: "Strains, Sprains and Pinched Nerves: Injuries at Home Are on the Rise". The subhead read thusly: "With the pandemic keeping people hunkered down at home, doctors are seeing injuries related to renovation projects, imperfect work set-ups, and exercise."
I immediately dialed 1-800-WFH-SAFE and started babbling like an idiot: "Home inspection … ergonomic audit … repetitive motion liabilities … numbness in the extremities …!"
The voice on the phone said, "Sir, how long have you worked from home?"
"More than 17 years," I said.
"Have you ever hurt yourself working from home?"
"No," I admitted.
"Are you calling because of the article in the Wall Street Journal?"
"Yes," I confessed.
"One last question, sir. Did you happen to look at the study cited in the article?"
"No," I conceded.
"Please do, sir. If you need to call us back, we'll be here."
I gingerly went back to the article, clicked through to the source survey, and found this:
There was no overall association between increased time spent at home and the report of injuries and/or ingestions. A more in-depth understanding of the affected individuals and their activities during the time spent at home is warranted, especially because we found that among the 73% of households that reported spending more time at home, 45% of those with children compared to 18% of those without children in the home reported having experienced an injury or ingestion since the pandemic started … many children are still learning remotely and may be for quite some time … The study was limited in that it did not measure the actual amount of time spent in the home or the duration of the stay-at-home guidelines in the respondent's area. We also lacked information on the intentionality or severity of the reported injuries/ingestions.
Translation: "Gotcha." And that, kids, is what passes for journalism in these dark days.
Tipping Points
I'm no fan of modern media. Without knowing it (or being willing to admit it), we're being buffeted by the perfect storm of blatant media bias, deliberate consumer ignorance, pathological levels of gullibility, addiction to clickbait, and what I've dubbed The Fernando Phenomenon: Paraphrasing Billy Crystal's Fernando character ("It's better to look good than to feel good"), we've adopted as mantra and policy this slogan: "It's better to feel good than to do good." In other words, if we can feel good about something — open boarders, $1.9 trillion in unidentifiable spending, ending racism by increasing racism, sympathies for home-based injuries that aren't real, [name your own self-defeating crusade here] — we're good. Facts? No, thanks. We're all about emotional well-being.
Here are the four degrees of decline as manifested by The Fernando Phenomenon:
We stop caring about the truth.
We stop attempting to find out who determines the truth.
We accept as truth anything emanating from our echo chamber(s) of choice.
We stop giving a shit about everything altogether.
We've already committed ourselves deeply to #1 through #3. We're on the verge of committing ourselves to #4. At that point, it'll be too late to save us. Everything we suffer as a result will be exactly what we deserve. And we'll have absolutely no one to blame but ourselves.
But look on the bright side: It was fun while it lasted.