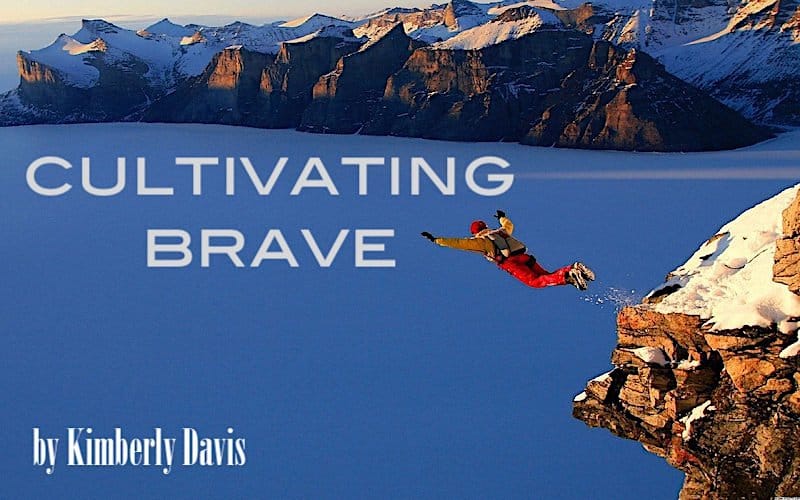 There's something you need to know. I'm not special. There's nothing that I do that you couldn't do as well if you wanted to.
It's been interesting to see people's reactions to our announcement that we're moving to Costa Rica. We've gotten a few, "Wow! that's great!" kind of responses. We got one, "Why would you want to do that?" response, that stymied us a bit. But the vast majority of people said, "That's really brave."
Now, maybe they use that word because they know that working on my brave is my daily adventure and commitment, but upon pressing them further, they've almost all have said, "I could never do anything like that."
We heard the same thing when we chose to move from NY to Austin four years ago. It almost became a joke because we heard it so often, "Austin! I love Austin! I would love to do that but I could never do that."
Then the "reasons why" would cascade forth.
Now, I get it. Most sane people don't pick up their lives and move every few years. There are very good reasons why putting down roots matters. Family and community are two of the greatest indicators of both happiness and longevity. They make life meaningful and rich. Many people rely on their families for childcare support, or eldercare support, or just support in general.
So it's not that I don't understand the reasons why, my concern is more about what they're telling themselves. It's not that they "can't" is that they "choose not to." There's a big difference.
Can't throws away our power. Can't steals our ability to make change. Can't stops us in our tracks. Can't robs us of our dreams. Can't keeps us playing it safe in life. As my grandmother who lived most of her life in Kentucky always said, "Can't never did do nothin'."
Choice, on the other hand, is powerful. To clearly choose is making a declaration to yourself that harnesses your actions. Choice provides boundaries and puts you in motion. Choice unleashes creativity. Choice is what makes big dreams possible. Choice is the foundation of brave.
So…wait…I guess in some ways I was wrong. To choose does make brave possible. But the ability to make bold choices is something that any of us can do.
You can make bold choices for your life too. Whatever those right choices might be for you.
What my husband and I have learned, in our twenty years together, is that moving is not the big hard thing, it's the deciding to move that's the challenge. Once we decide, it's just a matter of breaking it down into the small actions that get us where we want to go.
It was the same with my book. I spent years sitting on the fence thinking, "I should write a book… I want to write a book." But once I decided I was writing a book, then all I had to do was put the plan together to get it done. It was the same with my business. It's been the same with everything. The hard part is the deciding. It's the choice. But once the clear choice was made, the rest was simply the small actions it took to get me there.
The power is in the decision. In the choice.
I've also learned that where I'm feeling dissatisfied or unhappy in my life, is where I'm not making a choice. Even the hard, yucky things require choice. If I do anything out of obligation instead of choosing it, it almost always comes with a side-dish of resentment or feeling sorry for myself. Only when I choose it, does it loosen its chokehold.
So you go can tell "I can't!" to go pound sand! There is far more that you CAN do in life than you CAN'T do. If you choose. And if you don't choose it, that's totally okay! Nobody is making you choose anything, except you.
Because when we don't make a choice, we're still choosing.
Look at your life. Examine your dreams. Make bold decisions that are right for you. Choose powerfully. You are more brave than you know.
©A Thoughtful Company, LLC