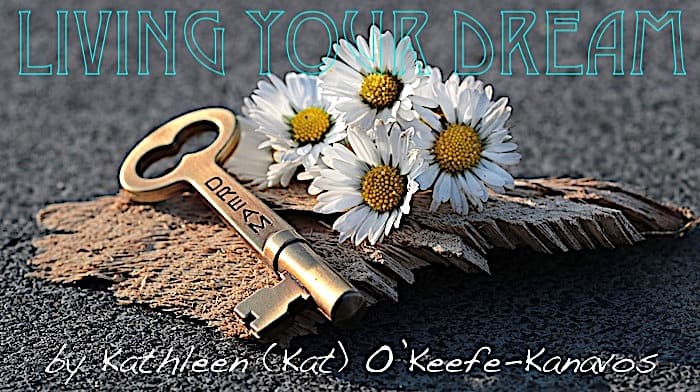 "The signs of the zodiac are karmic patterns; the planets are the looms; the will is the weaver."
~Edgar Cayce
In Part One of this article, we discovered how past President Bill Clinton and present President Donald Trump are both Fire Dogs but only one of them is a Dog President in a Dog year and that affects their personality. And, why only one of them does not have a dog.
In Part 2 we explored the Differences and Similarities Between the Chinese and Western Zodiac and took A Sneak Peek at What Finances, Love, and Dreams Hold for You in 2018, for the Rat and Ox.
In Part 3 we took A Sneak Peek at What Finances, Love and Dreams Hold for You in 2018, for the Tiger, Rabbit, and Dragon.
In Part 4 we took A Sneak Peek at What Finances, Love and Dreams Hold for You in 2018, for the Snake, Horse, and Goat.
In the 5th part of this Chinese Zodiac New Year article, we will discover what the year 2018 holds for the cheeky little Monkey and that Randy Rooster. Perhaps you or someone you love is connected with these zodiac creatures. Read what makes them so special and how it could affect you this year.
9th Chinese Zodiac Sign-Monkey (Western Zodiac Sagittarius) – born in these years: 1944, 1956, 1968, 1980, 1992, 2004, 2016. As a Monkey, you find safety in numbers. However, it is a good year for you to focus on your individualism and hard work. Standing out from the crowd will make you a leader and will attract the attention of colleagues who will want to be a part of your group so they will also be recognized. Choose who you align yourself with wisely. This year, you will have to make concerted efforts in order to get what you want. Stand firm in your beliefs. Do not be swayed by peer pressure. Important changes can take place at home or at work, so you need to be prepared. Try to remain confident when you actually feel like sweating. Remember that life is made of renewals and upheavals are part of the process.
Finance: Monkey See. Monkey Do. Follow what you see is working in the financial world. It is not follow the successful leader as much as it is just plain smart. Do not forget the difficult times you went through in years past because it was your learning curve. Although you managed to earn quite a substantial amount of money and recognition on completed projects or business transactions, these successes did not come easily and their challenges must be remembered if you are to continue to be successful in 2018.
Love: You have gone through problems in your relationships but this high energy year will give you an opportunity to erase the past and make a new start, making your romantic life steady during the year of the Dog. If you are married continue to establish communication with your lover. Your family life and children will constitute the best cement between you and your mate. However, if you are single, play the field. Try to focus your attention on many different love-interest prospects instead of narrowing them on one individual. Then let the chips fall where they may. Your love life will be highlighted. If you are living alone and not in a relationship, you will have multiple chances to meet someone who will pique your interest. It will not be love at first sight but rather infatuation at first sight that will grow due to common interests. But beware: You may have to show patience in the area of love this year. The Dog high energy will try to rush things in the bedroom.  Use your natural Monkey charm and your mate will have no desire whatsoever to resist you.  If you are single, you will feel perfectly happy not being committed. This year marriage may not be made for you. However, the person you meet this year will fire up your heart so passionately that you could very well change your mind by early next year.
Dreams: A monkey is symbolic of your own immature, mischievous yet playful and family oriented self. Your dreams this year will be about relationships with a focus on family life. Use the guidance in the dreams to work through personal issues and your financial issues in your waking world may improve. Keep a dream journal for inner guidance from the animal spirit world.
10th Chinese Zodiac Sign-Rooster (Western Zodiac Capricorn) – born in these years1945,1957, 1969,1981, 1993, 2005, 2017, 2005. This year may appear to be a time of good harvest for you, but do take some precautions. As a Rooster, it is important that you not be confrontational, but rather do be inclusive and accepting of other people's differing ideas. When you think you have completed a project review it completely and you may find that you have only scratched the surface. Reconsider starting any new financial projects before first taking stock in what you already have that has not served you well. Take note of the old saying, "Don't keep all your eggs in the same basket." Stay positive. Every time you have confidence in yourself you will make better choices. You will become naturally enterprising and innovative and it will feel like luck is smiling down on you when it is really you attracting and manifesting success
Finance: You will be faced with a decision about the financial future of the world and will have second thoughts about passing on some of your wealth to the younger generation. This change of heart concerning charitable causes may be triggered by certain recent incidents either due to circumstances, society, or Government policies. You worked hard for your money. This year let your money work for you.
Love: If you are living as a couple, you'll only think of creating a warm and positive climate at home and of preventing daily routine from turning into boredom. As a Rooster living in a Dog's world, you will be challenged by the many choices of love that will be presented to you this year. This may be a good time to use your imagination. You may find it to be a very good way to tend the fire of passion in your life as a couple. Make an effort to add more spice to your amorous life, and you will feel satisfied once again. Be careful not to put your relationship in danger for invalid reasons; measure out what you do, and take into account the price that you may have to pay. If you are a single Rooster you will aspire to find a great, passionate and exclusive love. Roosters do not like to be alone.  Be patient and wait for a charming prince (or the perfect chick) to come along. The planetary alignments will offer you one of the most promising periods of the year as far as love affairs are concerned. An important encounter could very well take you off guard. Even though your love life has gone through difficulties lately, you have pulled yourself up by the bootstraps and are ready to try again. Such is the personality of the ever-ready Rooster.
Dreams: As a Rooster, you are the dream symbol for a strong personality and the beginning, as in a new day dawning. Realistic as you are, you'll nevertheless begin to dream of romantic love! Of course, compared to such extravagant fantasies, your waking-life may seem quite mundane to you. Your dreams will focus on relationships in your present life that deal with personality conflicts. Use dream guidance to help you work through these challenges or you are destined to repeat them. It would be better if you could put them to bed.
Watch for the 6th and final article in this Chinese New Year 2018 series.
Resources:
https://www.thechinesezodiac.org/horoscope-2018/