by Jane Anderson, Featured Contributor

I'VE BEEN WRITING book reports since 2013 and am always pleased when Mark Miller writes a new book. He mixes the literary style of a novel with the solid foundation of leadership truths. His unique twist in telling a business story is a refreshing way to absorb the knowledge he shares. I got as far as the first sentence on the book cover and knew this book was another must-read. "As organizations grow in volume and complexity, the demands on leadership change. The same old moves won't cut it anymore." If you can remember the advent of the cubicle and know that the cloud has changed the face of data storage, you will recognize the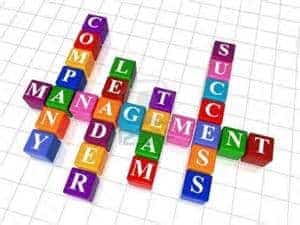 truth in that statement. Everything changes. "The same old moves won't cut it anymore."
In his introduction, Mark Miller says that leaders who have had a string of successes suddenly realize methods have changed and being successful in the past doesn't translate to success going forward. In the past, leadership was like a game of checkers: fun, reactionary, multi-use abilities, played at a frantic pace. Today's game has changed. Leadership is more like a game of chess: strategic, unique abilities, unique contributions, focus, requiring deeper thinking. In this book Chess Not Checkers – Mark begins the story by reintroducing characters from his other books Great Leaders Grow, The Secret, and the Secret of Teams. This book can be read as a standalone book, even if you aren't familiar with Blake Brown and his mentor Debbie Brewster. Debbie introduces Blake to a business coach Jack DeLuca who now mentors him through his entrance stages to being a new CEO. The story, played out like a game of chess between Jack and Blake, appeals to leaders by title and leaders by action; the lessons are easily applicable to everyone.
"If you play checkers when the name of the game is chess, you lose."
If you've seen a chessboard you might think it's the same as a checkerboard, and you'd be right, until the pieces are assembled. If you've seen a high-performing team, you might think it looks like any other team until they start to act. Miller, in his easy going style of writing, teaches 4 distinct leadership lessons.
Bet on Leadership: Growing leaders grow organizations
Blake, CEO, discovers his role in developing leaders starts with him. He had to set the pace for his team and always be learning. People emulate what they see their leader doing. To build a strong team, Blake had to invest in his people, develop them so he would have a strong leadership bench. In essence his bench is similar to
that of a sports team.
Act as One: Alignment multiplies impact
Leaders often mistake having a stated purpose, mission, values, and goals as the most important factors in business. They are important but it's impossible to "Act as One" if all of those are not crystal clear to everyone. Without that clarity, they 'as one' will likely not be going in the same direction. Blake learned to communicate what success looks like. 1) decide what's important; 2) get agreement from the leadership team; 3) communicate, cascade and reinforce those messages through the whole organization.
An organization out of alignment loses energy, focus, momentum, and results. A remedy for being out of alignment is planning, identifying purpose, understanding mission, and deciding on core values. Acting as One is accomplished through agreeing on those things that bring the organization into alignment.
Win the Heart: Engagement energizes effort
Discovering the strengths of team members is the way to win their hearts. This was my favorite chapter because it resonates with so many people who want to know their work counts for something and that whatever talents and skills they have will be used to make a difference. Blake assured his team members that like chess pieces, each person on the team had unique talents, gifts, and capabilities. They were not interchangeable pieces. In the culmination of the chapter, the team decided to give someone a chance to join them who might not have had all the exact experience and qualifications. Sometimes you take chances and win. Read through to the end of the book to see how their decision was the best one they could have made.
Excel at Execution: Greatness hinges on execution
How would you feel if your biggest customer sent you, the CEO, an email "We're done!"? Blake was sick. In this final section of the book, and the final play of the chess game, Blake was sure this loss of customer spelled disaster. Instead, Blake learned some new valuable lessons. A business is built on systems, not personality. You need a system capable of making good people selections so jobs can be done with competence and confidence. To help your team improve, measure what matters most. Communicate performance visually. Narrow focus and don't try to tackle all problems at once. It's important to invest in the future, but don't become so preoccupied with it that the present is at risk.
Planning asks the questions: Who is accountable for this item? When will it be finished? Examine the list of items and determine if there are any gaps. Believe that chess is preferred over checkers – that's how the journey is accelerated.
Chess is not a game of luck, and neither is business. When you win, it's because you made good decisions."

In chess, the more pieces you involve in the game, the greater your chances of winning."
---