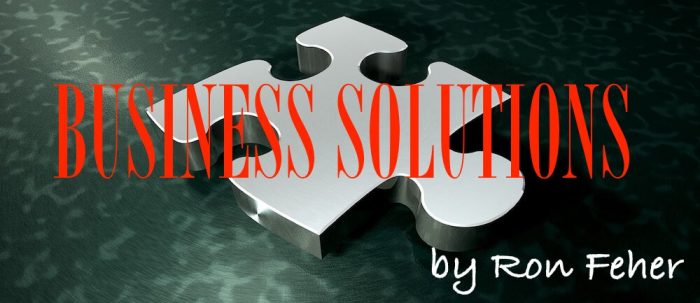 "To know what you know and what you do not know, that is true knowledge."
–Confucius
How much do you know about your employees? How much do you want to know or need to know? How many of your employees would you say are the best and brightest? How many times have you said, "I wish I had ten more like him/her." Why? What makes them so valuable to your business? What makes them so valuable to you? What characteristics do they have that make them stand out?
If you took the time to ask yourself that question, you might come to the same conclusions as Job-Interview-Site.com, which identified some of the top characteristics of a good employee:
Good communicator

Self-Motivated

Adaptable/Decisive/Effective Learner

Team Player

Helps Others

Honest

Ethical

Polite

Disciplined and Punctual
Other websites and articles identify similar characteristics. Are these important to you as a business owner? Are these the types of characteristics that describe your top employees? If so, why don't you have more employees like these? Did you know that they had these characteristics when you hired them or did you help develop them along the way?
How do you know whether a current employee has these characteristics? Maybe more importantly, how do you know a potential employee has these characteristics before they become an employee?
Many business owners will simply state that you just know whether employees have these characteristics – by how they handle themselves, how they work with other employees, how they perform their work, and how they treat customers.
Would it be helpful if you could measure your potential employees and your current employees to see whether they possess these types of characteristics? Would it be helpful to create a position that not only shows the experience and skills needed to perform the job well but also includes the characteristics that are needed? Then, would it be helpful to actually be able to find candidates that match those characteristics?
We are talking about an added dimension: being able to know your employees/potential employees better. Finding out things that are not apparent in a resume or an interview so that you have the best-fitting employees working at your company. Wouldn't that increase your productivity, save money and alleviate some of your headaches?
Let's talk about the types of assessments you might find useful for your employees, teams, and potential employees and exactly what they measure:
Competencies – How do you know if potential employees are creative, flexible, or have negotiation skills? You ask them whether they have the skills and hope they can give you examples of how they were used. What if you could measure whether an employee not only has specific skills but whether they were considered well developed? TTI's Competency Hierarchy measures 25 specific skills including interpersonal, presentation, written communication, problem-solving ability, creativity, empathy, flexibility, self-management, teamwork, decision making, leadership, customer focus, planning & organization, conflict management, and conceptual thinking to name a few. Wouldn't it be good to know what competencies your employees and potential employees possess?
Behaviors – TTI uses the DISC profile to help identify an employee's behavior style. Behavior measures "how" we do things and react to things. DISC measures a person's natural and adaptive behavior style in 12 different areas including working with people, customer relations, consistency, following policy, follow up and follow through, versatility, change, organization, and urgency to name a few. Wouldn't it be good to know that a person's behavior style fits the job you have them performing?
Motivation – We are all driven by motivators. Motivators measure "why" we do things. The motivation assessment measures six areas of motivation: social (helping people), individual (personal recognition), traditional (social structure), theoretical (knowledge), utilitarian (economic rewards), and aesthetic (self-expression). Not everyone is motivated by the same things. Wouldn't it be good to know what motivates your employees? Wouldn't that help with employee retention?
Acumen – Research has shown that people who understand themselves (self-view) and the world (worldview) around them are the most effective in their career endeavors. The self-view measures the clarity and understanding of a person's roles in life and direction for the future. The world-view portion of the assessment measures the clarity of a person's understanding of people, tasks, and systems. Wouldn't it be good to know how your employees will react in individual and complex situations and their capacity for resolving business and personal problems?
These types of assessments can be used to help with current employees and teams, and they can be used to add another dimension when looking for the ideal candidate for an open position.
There are many companies out there that offer various personality, behavior, acumen, competencies, emotional intelligence and other assessments covering the aforementioned sciences. One of the best is TTI Success Insights® – not only because it's the company I use for my clients, but because of the sheer volume of the types of assessments they offer, the combination of sciences to create team/management reports (e.g., behaviors, motivators, competencies), the job benchmarking that no one else offers, and the fact that they continue to research and improve the science behind the assessments they offer.
Yogi Berra once said, "You never know until you find out." Finding out more about your employees not only helps them in their work environment but helps you to better identify the best positions for them and the best ways to reward and retain your best employees.