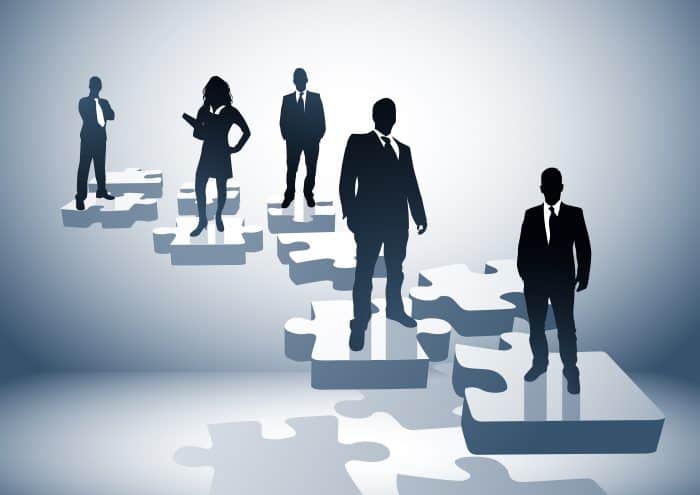 "Individual commitment to a group effort–that is what makes a team work, a company work, a society work, a civilization work."
~Vince Lombardi
"Of course we're a team. We all work together don't we?" Okay, but simply working alongside someone doesn't mean they are a team. Are you intentionally channeling skills into teams?
I discovered the power of channeling skills into teams a bit by accident after I had been teaching at a university for a while. It was a cohort-based program that encouraged the instructors to put students into teams for class research projects. Very often, the students had already been organized into teams earlier in their educational journey and, unless I saw some obvious problems, I let the teams stay intact. Some teams always seemed to "gell" better than others and were higher performing. Some seemed never to be able to get their act together and muddled along in the program.
Curious, I began assessing the learning and problem-solving styles of the students using the Kolb Learning Style Inventory. I noticed that quite unintentionally, students with similar learning or problem-solving styles tended to gravitate toward one another. Reflective students were attracted to others who also tended to "think and watch." Students who actively experimented with problems or dive into projects tended to group themselves with others who were more action-oriented.
I began to mix things up. In every "think and watch" group, I made sure to assign one or two action-oriented people. Similarly, in groups where there was all action but no direction, I made sure to include at least a couple of reflective thinkers. The results were surprising. All of the groups tended to become higher performing. Why? By ensuring each team had a diverse set of thinking and problem-solving styles, the students were better able to go deep into their research projects and still get organized so as to produce excellent reports in a timely manner. And to be clear, this wasn't something I did "to" the students. The mixing was done with their full knowledge and cooperation. They were as interested in the results as I was. By intentionally leveraging the full range of styles on their team, the students reported higher levels of satisfaction with the learning experience and a greater commitment to team cohesion.
In today's dynamic environment, leaders get great benefits by grouping their people into multi-discipline teams to make the most of their strengths. Structuring teams with a diverse set of skills and personalities feeds synergy and motivation. When paired with other skill sets, people inspire one another and learn from each other. The sense of unity reduces barriers and creates a collective drive to solve problems with creative solutions. Leaders are better able to forge a focus on goals rather than specific work assignments, leading to a higher rate of productivity.
With teams, empowerment is more viable, where authority is pushed down to the lowest level possible. People develop a greater spirit of self-sufficiency and decision-making, providing higher levels of ownership, pride, and interest in their work. They share their strengths and develop new ones from their teammates. They use their strengths to embrace challenges and have a more positive outlook when they're given these freedoms.
You can utilize peoples' strengths even more by creating workplace layouts that maximize collaboration and communication within each team. A combination of private and common spaces, with appropriate noise abatement and elbow room, yields maximum engagement. Team members are naturally led to combine strengths with the different disciplines and backgrounds of their teammates, letting them get to know, trust, and influence each other. The power of interaction can compensate for a lacking in certain strengths.
Matching Projects to People
Leaders who select projects for the strengths of their people have a far greater success rate than those who simply dole out work without strength considerations. Intentionally crafting projects that specifically challenge the strengths of a person or team are also more successful. People are more inspired and inventive when forced to use their strengths, especially when they are pushed to their limits.
Projects come in varying degrees of complexity and difficulty. Leaders who want to maximize their peoples' strengths will assign projects toward the lowest level of capability that can pull off results. This creates a challenge that causes people to lift their game, grow, and find fulfillment in ways they never thought they could.
What do you think? Do you assess your teams' style? Have you intentionally channeled skills into teams? Do you routinely match projects to the strengths of people and teams? I'd love to hear from you.