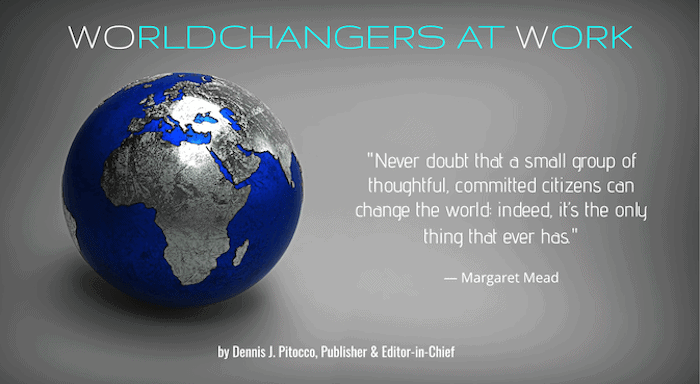 As Publisher and Editor-in-Chief of this global media platform & Chief Encouragement Officer of our affiliated pro bono social impact enterprise; GoodWorks 360°, I was delighted to have the opportunity to get better acquainted with Nisha Mandani, Founder and President of Our Aim Foundation, based in Dunedin, Florida, whose mission is to inspire global citizenship by helping individuals enhance their quality of life through sustainable solutions. Learn more as you enjoy our inspiring Interview with Nisha below ⤵︎
We'd like to hear about your professional journey before the Foundation.
Like many others in the nonprofit sector, I began my career as a teacher. I was living in New York City at the time, and I knew that I wanted to help people and serve my community, so I decided to get my Master's in Special Education and go to work for the NYC Department of Education. Looking back, I cannot think of a better way to test myself and dive into public service than to work as an educator at a public school, so I'd say my time as a teacher certainly laid the foundation for the rest of my career.
After about a decade of teaching, I decided to test myself again and start my own company. I logged long nights in those early years, and every day presented new challenges, but with hard work and lots of help we grew our company and I found a passion for business. Since then I've held a number of senior management positions for companies in various industries, but in recent years I've begun to refocus on the service-oriented projects that motivated me earlier in my career. The desire to give back had never left, but after years in the private sector, I realized it was time to devote myself to a new endeavor that would allow me to serve people across the world. This led to the creation of Our AIM Foundation.
Tell us about your nonprofit and the inspiration behind it.
Our AIM Foundation is a 501(c)(3) nonprofit organization that uses sustainable solutions to provide assistance to underprivileged and disenfranchised individuals across the world.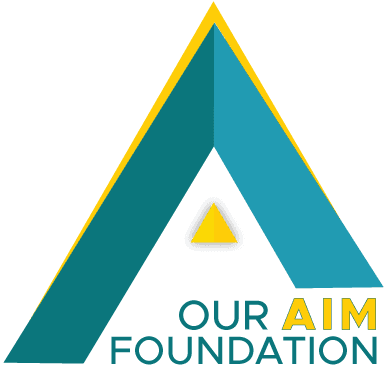 We've sent experts in medicine and international development to Malawi in Southern Africa, Rohingya refugee camps in Southeast Asia, the Thar Desert in Pakistan, and rural villages in India. These volunteers help build homes, dig wells, start schools, slow the spread of infectious diseases, and provide vocational training to local inhabitants. Many of our recipients come from the world's most persecuted and vulnerable populations, so Our AIM Foundation gives them the tools to integrate into a larger global society while providing for themselves and their families. We strive not only to support and sustain the marginalized but to help them thrive and live long and happy lives.
What's unique about your nonprofit?
Our AIM Foundation makes a concerted effort to send knowledgeable staff members to our service areas. We provide plenty of material and financial support as well, but we believe that having representatives on the ground is the best way to foster a comprehensive understanding of the factors at play in these communities. When our staff integrates into the populations that we serve, they receive information in real-time that helps them make informed decisions about how best to support these areas. This commitment to tactical engagement within our host communities has allowed Our AIM Foundation to make a tremendous positive impact, and we believe that it will allow us to continue to change lives moving forward.
When did your nonprofit launch and what's been your biggest challenge?
We launched in 2008, and since then our world has faced many humanitarian crises that continue to threaten vulnerable and under-privileged populations. Our AIM Foundation's biggest challenge has always been selecting which of these deserving groups we are best suited to assist.
In a perfect world, we would be able to devote our resources and expertise to every single marginalized population on Earth, but given our fiscal constraints, this is just not feasible.
We must ensure that we are committed to providing sustained aid in our existing locations before we look to bring our programming to new areas. For example, before we made the decision to establish a presence in Rohingya refugee camps, we completed a thorough audit of our existing programs to ensure that we could grow responsibly. Only we once we were certain that our services in the rest of the world would continue without disruption did we commit to sending aid to the Burmese, and since then we've built 5 schools, 50 wells, and over 300 homes in the refugee camps. With the help of our generous sponsors and everyday donors, we know that we can turn this challenge into our greatest strength, and expand our services to support all of our Earth's disenfranchised as they seek safety and fulfillment.
Any noteworthy surprises or 'A-ha' Moments along the way?
A fantastic surprise for me has been experiencing the hope and happiness that always manages to endure in any group of people, regardless of the gravity of their circumstances.
Our AIM Foundation has supported some of the most impoverished and disease-stricken areas in the world, and yet every time we work in new countries and engage with new groups, the people always find a way to display positivity and look toward the future for inspiration.
Every time we pump water from a new bore-well in Pakistan or break ground on a new school in India, we see inspiration spring forth from happy villagers. The humanity that connects us all can never be taken away, so our programs seek only to provide the marginalized with more tools to take control of their own lives. Our wells, schools, community centers, and clinics provide stability for communities, which allows adults and children to focus less on survival and more on the activities that bring them joy.
How would you describe your typical day?
One of the best aspects of working at Our AIM Foundation is that there is no typical day! Days at the office might be spent coordinating with our colleagues in Asia and Africa, working with fundraisers, developing strategic plans for future development efforts, or any number of tasks needed to keep Our AIM programs running seamlessly. When we're on location, we could spend our days talking with locals to assess their needs, working with government officials, assisting medical practitioners, distributing donated material goods, or really any of a thousand other activities that help these communities heal and grow. Regardless of what specific tasks we complete, we spend every day dedicated to empowering the marginalized, which keeps our team unified as we work together from across the globe on this common goal.
What about your "social impact/outcomes?"
After over a decade of work in developing countries, Our AIM Foundation's outcomes speak for themselves.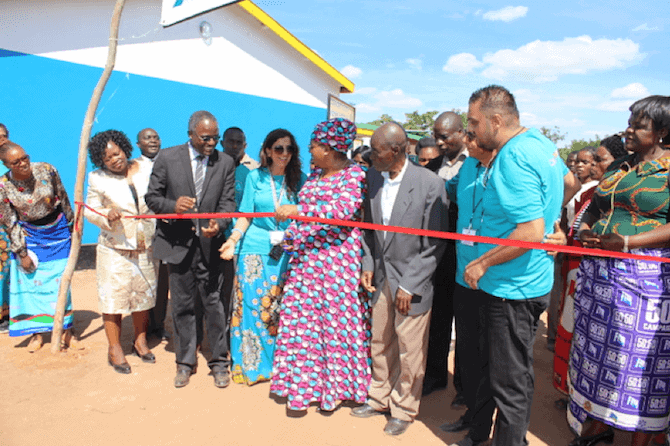 We've supported over 700,000 orphans and victims of abuse, built over 500 homes, dug over 550 bore-wells, constructed over 250 sanitary stations, and provided life-saving medical care to hundreds of thousands in our partner countries.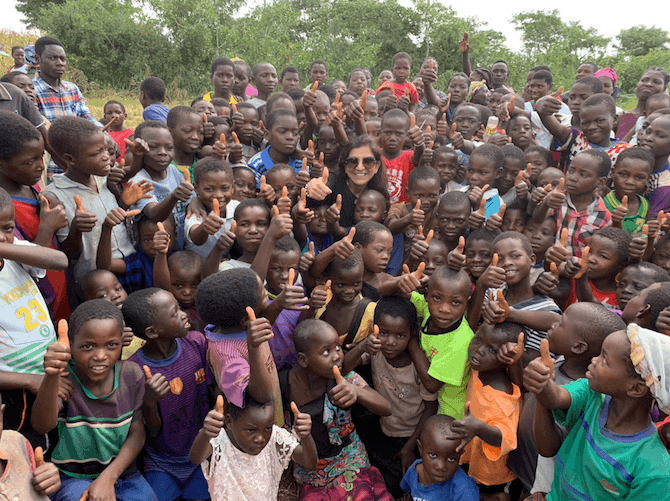 Our educational programs have empowered communities of marginalized females by teaching them marketable skills like sewing, which they have monetized to create newfound financial independence.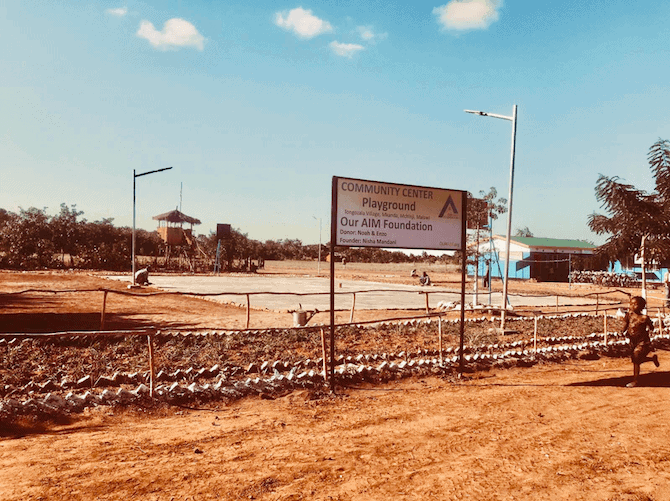 We're especially proud of our 3-acre solar-powered Holistic Community Center in Malawi (shown in the pictures below). This unique compound houses a clinic, pharmacy, learning center, orphanage, women empowerment center, playground, and sports complex. Before we launched the HCC, villagers had to walk up to 20km to access these services, which proved fatal for many sick Malawians who sought medical care at distant clinics. Today, the HCC treats up to 100 villagers daily, providing free vaccinations and pharmaceutical prescriptions to combat the spread of malaria and other diseases. Given its size and breadth, the HCC has become a vital lifeline for more than 10,000 Malawians in 72 surrounding villages, providing critical care and inspiring hope for their many inhabitants. With these results, Our AIM Foundation is on the front line making a difference in the lives of hundreds of thousands across the world.
What's the next big thing/challenge for your nonprofit?
We have a number of strategic goals that we emphasize while fundraising and planning for the future. In the next five years, we'd like to build 1,000+ bore-wells, 500+ homes, 500+ sanitary stations, 25+ schools, 25+ community centers, and establish 1,000+ vocational classes in our partner communities. Achieving these goals will allow us to support millions of underserved individuals across Africa and Asia, providing clean drinking water, avoiding preventable contagions, breaking cycles of poverty and illiteracy, and most importantly, empowering people across the world. In order to achieve these goals, we're concentrating on creating dynamic partnerships with American, international, and local groups to foster collaboration and efficient distribution of aid. We're also focusing on growing our endowment to ensure that our lifesaving programs are available in these communities for years to come.
As a nonprofit leader, what's non-negotiable for you?
As a nonprofit leader, I can say with confidence that our commitment to integrity and responsible stewardship is non-negotiable at Our AIM Foundation. We know that our donors work hard for their income, so we strive to stretch every dollar they give us as far as it will possibly go, delivering aid as efficiently and effectively as we can. Our commitment to the disenfranchised is equally non-negotiable, as we've spent over a decade dedicating ourselves to improving the lives of the world's less fortunate. We will always focus our efforts on providing assistance to the underprivileged in a direct and ethical matter.
How can our readers learn more about/help the Our Aim Foundation?
Anyone who wants to learn more about how we're empowering communities across the world can visit our website; send us a message at [email protected], or make a donation below ⤵︎
BONUS QUESTION: What's something interesting that most people wouldn't know about you?
I think many people would be surprised by just how circuitous my journey has been. I've had many different kinds of jobs and lived all over the world, but the one aspect of my life that has remained constant is my desire to make a change for the better. I've been volunteering my time and energy to humanitarian causes for over 30 years, and I'm excited to continue giving back with Our AIM Foundation.