What's unique about your nonprofit?
Everything!  The most important distinction is that we skillfully mobilize and engage short-term volunteers (1 to 3 weeks) where and when they're needed most to make the greatest impact possible in our partner communities.  Our volunteers pay their own way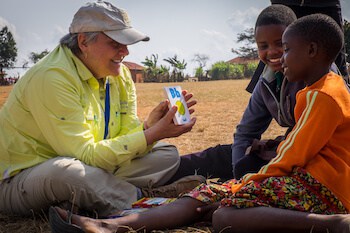 and are servant-learners, working with and learning from and about local people.  Further, we go only where invited; do only that which we are asked to do; always serve under the direction of local leaders; work hand-in-hand with local people, and support locally identified sustainable community-based projects.  We're rooted in genuine human and economic development and have sharpened our volunteer management expertise over three decades such that we operate much as an "extension" to our community partners' on-going programs – adding knowledge and resources they otherwise are unable to access.
Many international organizations offer some form of volunteer abroad opportunities, or service-learning experience. Some are only one day or even a few hours. Very few are week(s)-long full-day community development programs.  The end result is that some programs can actually exploit the people they profess to help. At best, they can inconvenience the community, and at worst, harm children and their families.
Global Volunteers excels in several areas which ensures that short-term volunteering extends ethical, genuine service to the local community and teaches responsible volunteerism.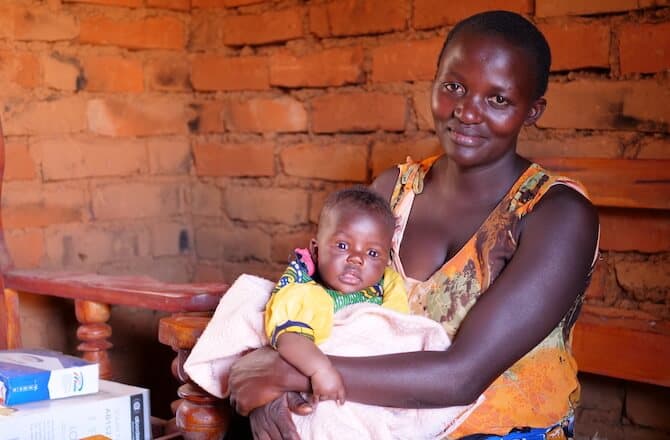 USA Today calls Global Volunteers the, "Granddaddy of the volunteer vacation movement."  We were one of the first short-term volunteer organizations to be granted Special Consultative Status with the United Nations in 1999.  Since then, we've been on the cutting-edge of a number of early developments, but not simply for sake of being first, but because of our desire to catalyze a sustainable response to our local partner's needs.  The best example of that is the Tanzania Reaching Children's Potential Demonstration Program which is a child-focused, parent-driven, family-centered, community-led, comprehensive program that invests in pregnant women, mothers, and children — focusing on the crucial first 1,000 days of life. At the invitation of Tanzania President Jakaya Kikwete and in cooperation with our 34-year partner, the Evangelical Lutheran Church in Tanzania (ELCT), and local village leaders, we initiated the program in a single village in 2017, and have since expanded to the remaining communities in the local ward.  Our primary objective is to end stunting so that all children may reach their full potential.  Global Volunteers' RCP Program Impact Report 2020 documents significant decreases in the incidences of stunting in the children we've served, indicating that our model is working!
When did your nonprofit launch and what's been your biggest challenge?
We were founded on January 26, 1984, and since then, the greatest challenge has been to recruit enough volunteers to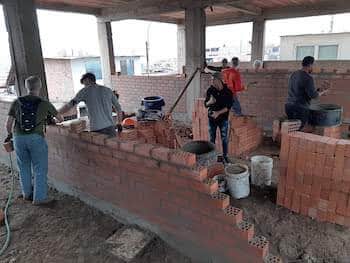 respond to the requests for assistance in our partner communities. In the early years, the concept of volunteers paying their own way to offer service in developing countries was outside the mainstream, so we had to overcome the perceived risk of traveling to far away impoverished communities.
Couples, retirees, students, working professionals, families, individuals, and groups all join Global Volunteers service programs. Teachers, artists, entrepreneurs, doctors, nurses, bankers, homemakers, lawyers, administrators, and all have much to share and help form strong teams. Volunteers routinely report that the team dynamic is one of the most satisfying aspects of our program.
More than 30 percent of our volunteers join future teams... either within the same host community or on a different service program.
Some 40 percent of volunteers have served on three teams or more; and more than 20 percent have joined more than five teams. Some volunteers have served more than 30 times!
Over the years, as the opportunity gained greater acceptance, our programs grew steadily until 2009, when the Great Recession undercut our established source of volunteers.  At the same time, the rapid emergence of social media, and its dominance over traditional media, eroded our established channels to new volunteer sources.
Any noteworthy surprises or 'A-ha' Moments along the way?
There are truly too many to recount, but one that might resonate with your audience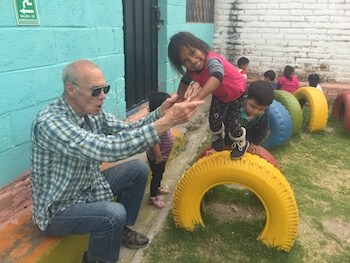 was an interview with a producer and cameraperson from the Oprah Show in our office, who were filming a package that would air a week later.  We were deep into our description of the types of work projects that volunteers assist with when the producer stopped us mid-sentence to ask why volunteers are needed to teach conversational English skills.  She was unaware, as are many Americans, that most people in the world don't speak English.  And, for those who do, most aren't native English speakers. So, we explained to her that English, as the language of commerce, technology, and opportunity, is a passport out of poverty for much of the world.  Seeing the lightbulb flash above her head reinforced to me how important our work was.
Another moment was when Bud was serving as Deputy Undersecretary for the US Department of Agriculture during the first Obama administration…
After sitting through many meetings dealing with food insecurity, he concluded that government agencies don't know how to access and leverage the vast resource of transferable knowledge from millions of potential volunteers the world over.
This is, in essence, an endlessly renewable source of expertise that is squandered by traditional government and non-profit programs, but has been the base for Global Volunteers for 37 years.  From that recognition came the drive to extract the Global Volunteers' Essential Services Prospectus from the U.N.'s Essential Package to organize volunteer's skills.  This formed the basis of the Reaching Children's Potential Program that is our current groundbreaking demonstration in Tanzania.
How would you describe your typical day?
This is hard to answer right now, as we've nearly completely restructured our staff around fundraising during the pandemic.  Where development efforts comprised just a fraction of our staff time in past years, it's a central function of six staff now.  Ordinarily, our days are much like every other non-profit executive with meetings, writing, research, and talking with volunteers, community and corporate partners, and donors.  Except that our "market" is the world.
What about your "social impact/outcomes?"
The best sources of this information are these three documents:  Global Volunteers' RCP Program Impact Report 2020, The Global Volunteers Essential Services Prospectus, and Global Volunteers Impact.
What's the next big thing/challenge for Global Volunteers?
To expand the RCP Program throughout Tanzania, across Africa, and around the globe —wherever we are invited.  To do that, we have to secure a series of major grants while we scale up.
As nonprofit leaders, what's non-negotiable for you?
Honesty and integrity in service program design and execution.  We comply with the highest standards in NGO management and international development. We take special care to never exploit those we serve or force our agenda on local communities.  We work to:
Protect the safety and health of our volunteers
Share skills in a culturally respectful way
Contribute to genuine development
Produce measurable outcomes
Learn from and about local people
Wage peace and promote justice
Global Volunteers' Philosophy of Service requires that we always work at the invitation and under the direction of local leaders, hand-in-hand with local people, on community-based projects, and providing only requested services. Local people are always in charge, and through our long-term partnerships, we are assured that our assistance is appropriate, comprehensive, and sustainable.
How can our readers learn more about/help Global Volunteers?
Our biggest need right now is donations and connections with major funders. Beginning in 2022, we hope to significantly increase our volunteer numbers.  We need both types of support.  www.globalvolunteers.org; 651-407-6100; [email protected].
BONUS QUESTION: What's something interesting that most people wouldn't know about each of you?
Michele:  That my one sibling and I are 18 years apart – with the same parents and no miscarriages in between.
Bud: I am the oldest of 5 younger siblings, the youngest of 5 older siblings, like an only child because there is a 4-year difference in age between my next closest siblings and me, and I have 9 sisters, all of which made for an interesting childhood.