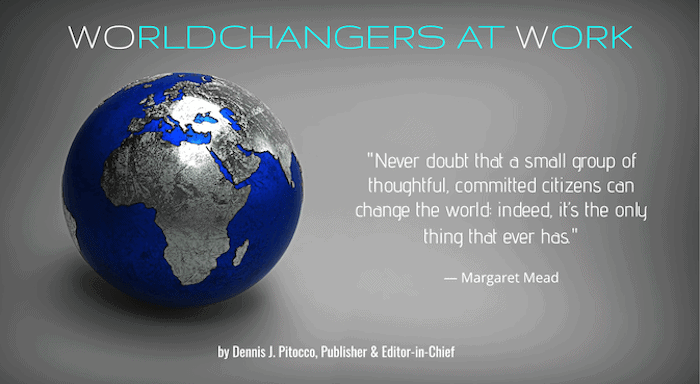 As Publisher and Editor-in-Chief of this global media platform & Chief Encouragement Officer of our affiliated pro bono social impact enterprise; GoodWorks 360°, I was delighted to have the opportunity to get better acquainted with Juli Burnell, Founder & Executive Director of Ellie's Rainy Day Fund, a nonprofit based in Beavercreek, Ohio. Their Mission is to preserve the bond between humans and their sick animal companions in Ohio's Miami Valley by funding essential veterinary services for financially challenged families. Ellie's Rainy Day Fund envisions a society that honors the vital role companion animals play in the lives and well-being of humans—where the lack of financial resources needed to provide medical care never threatens to separate humans from their companion animals. Learn more as you enjoy our inspiring "WOW" Interview with Juli below ⤵︎
We'd like to hear about your professional journey before Ellie's Rainy Day Fund.
I began my career as a health and physical education educator and high school athletic coach, after completing a BS in Education at Miami University in 1979. I taught in the public schools in Englewood Ohio for 4 years, during which time I ascertained that my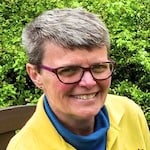 favorite part of teaching was assisting students to learn about and become more confident in themselves. So, I left teaching to enroll in a doctoral program in Clinical Psychology at the School of Professional Psychology at Wright State University (graduating in 1989). Knowing that I was most comfortable learning by doing, I attended a professional school where I had the opportunity for contact with clients throughout my entire educational process. I was particularly drawn to working with college students since their first experience living on their own catapulted many of them to face past demons (such as abuse and family dysfunction) and undergo intense self-reflection. I chose to do my residency at the Counseling Center at Michigan State University to gain experience with a population with diverse and often severe emotional difficulties.
I am proud to share that in 2017, I was honored as one of the 15 "Women Trailblazers" that were identified as having been most influential in the development of the University of Dayton since its inception in 1850.
Upon its completion, I came back to the Dayton area and joined a private practice that specialized in treating women's issues. After two years with the practice, I was invited to apply for an opening at the University of Dayton's Counseling Center, where I spent the next 17 years, until retiring due to issues with back pain that were a result of a brainstem abscess/temporary paralysis 12 years before. While at UD, I served as the Coordinator of Group Therapy, Director of Training, Clinical Supervisor for 6 not-yet-licensed psychologists, Chair of the University Committee on LGBTA Issues (which included doing a national survey of Catholic Colleges and culminated in the inclusion of sexual orientation into the University's non-discrimination policy) and Diversity Fellow (one of 30 persons across campus charged with providing trainings to all departments on campus). I carried a full caseload of clients and taught both graduate and undergraduate classes in psychology. I am proud to share that in 2017, I was honored as one of the 15 "Women Trailblazers" that were identified as having been most influential in the development of the University of Dayton since its inception in 1850.
After leaving UD, I became active in volunteering with many area organizations, including leading a landscaping redesign for my church, working with the wildflower group at Cox Arboretum, assisting at the Food Pantry, developing a Pet Food Pantry as a part of food distribution, and singing in a 100 voice choir that performs at many social justice events.
Tell us about Ellie's and the inspiration behind it.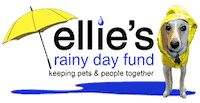 During the years in my psychology practice, I witnessed the physical and psychological healing that occurred for clients and their families through the power of the unconditional love they received from their pets. I saw this with my mother who suffered from Alzheimer's (who at the end responded only to my dog), and my father who came back to life following my mother's death once he had a cat to take care of.
In a personal situation, my 5-month-old dog, Ellie, was hospitalized with pneumonia followed by two more hospitalizations in quick succession because she suffers from a congenital lung condition called ciliary dyskinesia (think Cystic Fibrosis), which requires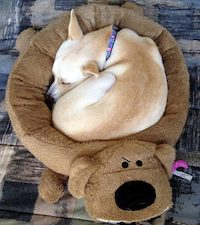 extensive (expensive) ongoing treatment. While in numerous veterinarian waiting rooms due to Ellie's condition I experienced many families who loved their pets just as much as I loved Ellie but were devastated because they did not have the funds to obtain the needed medical treatment for their pets. I am now very fortunate to be able to afford Ellie's treatments, but earlier in my life that wouldn't have been the case. I feel that no one should be forced to lose a family member because they have no other options except surrender or economic euthanasia. I also believe that animal lovers have big hearts and that those who can afford to help will feel good about having the opportunity to help us keep families together by saving their pets' lives.
What's unique about your nonprofit?
Finding financial assistance for veterinary care is a challenge for many individuals. There are many fine programs out there that offer help with spay/neuter, preventative vaccination, and treatment of some common uncomplicated ailments. Where the problem arises is when the medical needs become emergent, specialized (and correspondingly, costlier).
Ellie's Rainy Day Fund is the only not-for-profit in our area (and one of very few in the country) that focuses on the provision of emergency and specialty veterinary services.
Furthermore, our criteria for selection focuses on the impact on the family. That is, the companion animals that are helped play vital roles with their people, such as being the sole companion to their elderly persons who're on fixed incomes; the main emotional connection for a child with autism; the primary support for folks going through challenging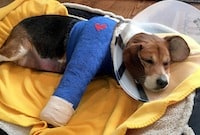 health issues, etc. In addition, in our model the decisions for client selection are made by the veterinarians—the service providers who are best able to assess: what is needed, whether there is a reasonable expectation of a good prognosis if there is evidence of ongoing care and capacity for post-treatment family support. And finally, responsibility is shared by all parties involved since the client pays whatever they can, the veterinarian discounts their services (at whatever level they feel is appropriate) and ERDF provides the remainder. ERDF's contribution is for the full remainder since capping the available funding would still force the family into the impossible situation of not having enough money to obtain needed treatment. Although ERDF is committed to seeing the intervention through, including dealing with surgical complications, it does not provide funding for ongoing care.
We are also fairly unique in that 100% of donations go directly for veterinary care because we have a donor-advised fund which pays for all overhead.
When did your nonprofit launch and what's been your biggest challenge?
We began Ellie's Rainy Day Fund in January 2015, and funded our first client in April of that year. In order to begin operations immediately, we assumed the 501c3 registration of the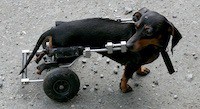 American Veterinary Charitable Fund, which was not at that point functioning but had developed the precursor to our model. Our biggest challenge has been to develop funding sources to keep pace with the more expensive veterinary needs with which we deal. Through the databases of our partner veterinary practices and our social media presence, we are developing an increasingly strong grassroots base of support but it takes a large number of those smaller contributions to pay for just one $5,000 emergency or specialty intervention. I believe that networking with animal-loving philanthropists and corporations, as well as grant writing are the next logical steps to take to raise funds. We would benefit greatly from some guidance in doing this.