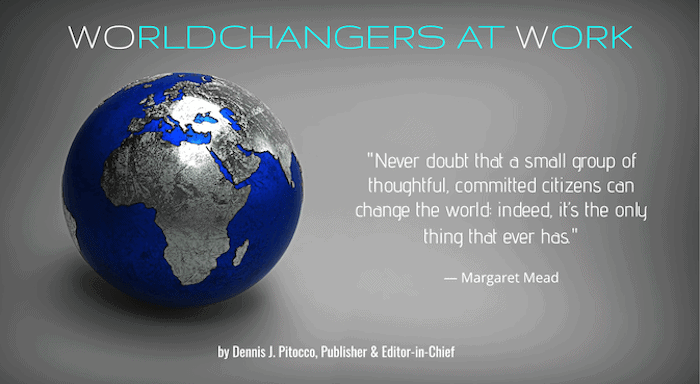 As Publisher and Editor-in-Chief of this global media platform, I was delighted to have the opportunity recently to get acquainted with Tyrone Keys, Founder of All Sports Community Service ("ASCS") a nonprofit based in Tampa, Florida. Their Mission is to offer challenged youth the opportunity to determine their own destiny through scholastic achievement, community service, and sports. The All Sports Program aims to deliver a "high-five experience," that sense of teamwork and accomplishment capable of building momentum towards achieving one's goals; in this case, a college degree. The program is developed around the concept of two tiers and four quarters of an individual's educational process. Learn more about All Sports Community Service as you enjoy our inspiring "WOW" Interview with Tyrone below ⤵︎
1. We'd like to hear about your professional journey before ASCS.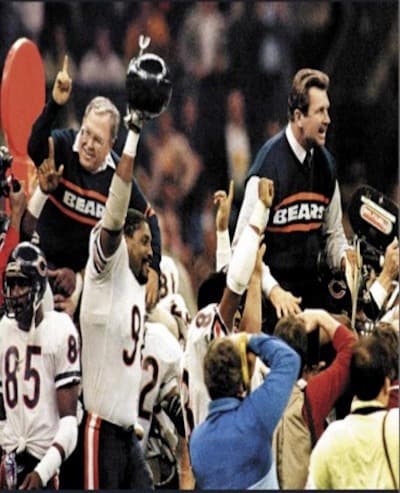 Before ASCS, I played college football at Mississippi State, where I made a key defensive play for Mississippi State to beat the reigning national champion and undefeated University of Alabama 6-3. I also played 9 seasons 2 in the CFL 7 in NFL, including as the key substitute defensive lineman for the 1985 Super Bowl Chicago Bears.
During that time, our memorable "Super Bowl Shuffle" video was released. The "Shuffle" is a story of faith because we produced a song about winning the Super Bowl gave 100% of the money collected to those in need. The proceeds from the sales of this song and video were donated to the Chicago Community Trust, and totaled close to $300,000. Walter Payton sings a line in the song, "We're not doing this because we're greedy, the Bears are doing it to feed the needy!" And that's just what we did.
"The Super Bowl Shuffle" is a rap song performed by players of the Chicago Bears football team in 1985. It was released 3 months prior to their win in Super Bowl XX, peaking at No. 41 in February 1986 on the Billboard Hot 100 chart.
In the offseason, I was a substitute teacher at Tampa's Leto High School where I got to interact with kids and be a positive influence for the many whom I helped achieve their dreams of going to college and today several of those students have helped over 300 students achieve their dreams and obtain over 12 million in scholarships the last 13 years.
2. Tell us about ASCS and the inspiration behind it.
ASCS was created to provide opportunities for student-athletes to achieve personal enrichment and growth so that they could pursue their educational dreams and experience the benefits of obtaining a higher education level in life. ACSC challenges and supports you to excel scholastically as well as in the community and in sports.

Ever since I was a kid, sports had been a part of my life. But there was one event in particular that really sparked the inspiration. This event took place during one of the most challenging times in American history—integration in public schools. When I was in 6th grade, I was fortunate to have compassionate teachers who helped us come together by tapping into their empathetic spirit and appreciating that we were all coming from different walks of life. This was the first time in Jackson, Mississippi that blacks and whites were sitting in a classroom together. The teachers became mentors because of their desire to start each day from a place of togetherness and inclusiveness. My school even became the first integrated HS football team from Jackson, MS to win a state championship.
It was from this time where I learned the foundation of compassionate mentoring, from coaches and teachers who became mentor leaders to bring us together with a Root to Fruit outcome in mind. They laid the groundwork for their students and mentees to have the best chance of success on their quest.
One experience from my childhood also played a critical role in my direction in life. While I was in middle school, my teacher, Mrs. Hagan, assigned her students to write a book report project and I wrote my report on Archie Manning and the NFL Draft. I learned the NFL Draft had a system that wasn't just about "hugging the commissioner" after your name was called. The NFL Draft was about fairness. It was during experiences during my middle school and high school years, where I had teachers like Mrs. Hagan and coaches—such as Coach Bilbro, Coach, Denson, and Coach Jenkins—who I learned and grew from and understood that football was about making an impact on and off the field.
After my NFL career, I really wanted to pull sports, community, and leadership together to help kids succeed in life just like Mrs. Hagan, and coaches had done for me. Looking back, I realized that the one thing athletes missed after the games were the high five experiences and moments. This is precisely why we created the service component of our mission – allowing each student the opportunity to experience their own "high-five" moments.
3. What's unique about your nonprofit?
ASCS is unique because of our Multigenerational Intercultural "Root to the Fruit" methodology and the four-quarter model that we use that not only sets up the students for success in college and beyond but also requires them to return to the program and help others in the community.
The focus at ASCS is to not only help each student live a life of excellence and but to also help others be successful in the program as well.
Here at ASCS, we develop compassionate mentor leaders who bring their team members together to work and serve with this Root to Fruit outcome. They lay the groundwork for their mentees to have the best chance of success on their quest, and then take great joy in sitting back and watching their mentees shine and do great things. As an example, five former students are principals and 1 has been assigned the task of resurrecting five low achieving schools and this Root to Fruit Model will be shared with teachers and staff from those schools.
4. When did your nonprofit launch and what's been your biggest challenge?
ASCS was established in 1993, five years after my retirement from the NFL. My ultimate goal in life was to help young people the way my coaches and teachers helped me when I was a kid. What I accomplished in football has helped me to be able to achieve what I have wanted to accomplish in life, which was helping kids and being able to pay it forward. But let me share more about ASCS was brought into fruition as it started with two people from two totally different walks of life.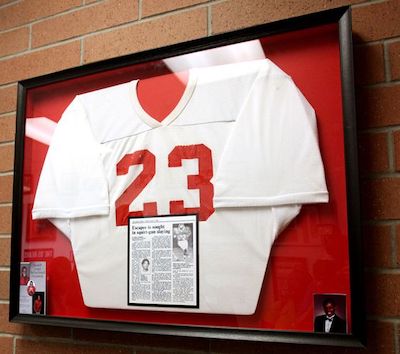 In 1992, I was mentoring a star running back from Leto HS, Albert Perry, who was tragically shot and killed at a block party. After that evening, a prominent businessman in the community, Mr. Ulm Sr. heard that I was mentoring students from challenging environments and offered to help by giving summer jobs to my students if I would stop by his car dealership once a week and meet with him and my mentees. Mr. Ulm passed away on September 13, 1993. I received a call from his son informing me of Mr. Ulm's passing and that in lieu of flowers they had asked family and friends to send donations to me to support the work that I was doing to help kids. I couldn't believe it. I attended the service for Mr. Ulm and in his son's eulogy, he read the letter that my students had written to his dad thanking him for providing the opportunity for the students to work at his dealership.
Time stood still in that moment. Words couldn't describe how I felt, but I knew it was time to do something bigger with my desire to help kids and ASCS was born.
This was another example of how compassion leads.
OUR BIGGEST CHALLENGE was fulfilled by former NFL Commissioner –2001  when I wrote a letter sharing with that I need help to take the organization to the next level –I shared that my 6th grade had me do a research paper on the NFL Draft and hometown hero Archie Manning —the reason the NFL draft was created was to create parity –I request assistance and support to concentrate on home growing mentors by selecting –drafting the best from worst conditions and one day they will return and help the next –Commissioner Paul Tagibue awarded us with a signature grant.