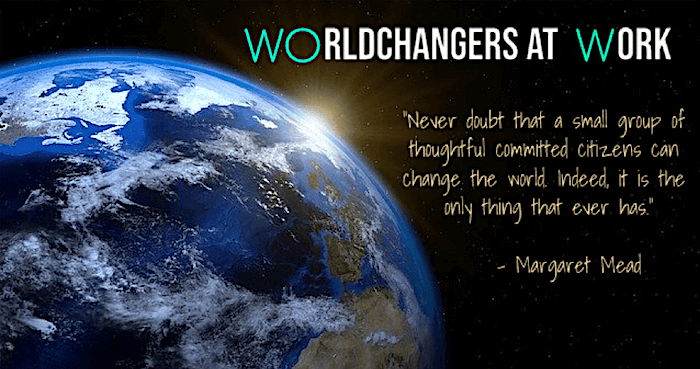 As Publisher and Editor-in-Chief of this global media platform & Chief Encouragement Officer of our affiliated pro bono social impact enterprise; GoodWorks 360°, I was delighted to have the opportunity to get better acquainted with Rev Dr. Temple Hayes, Founder & President of the Institute for Leadership and Lifelong Learning International ("illli.org), created to assist in the growth expansion of consciousness throughout the world.
We'd like to hear about your professional journey before illli.org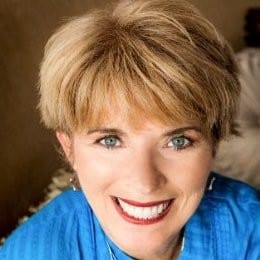 I grew up in South Carolina and spent the earlier part of my life is heavily influenced by my grandfather, Johnny Temple Hayes. He was an amazing entrepreneur and businessman in how he moved his businesses with changing times. I spent the early part of my career in sales and the corporate world. Having served three years of military service in the United States Army Reserves, it became clear to me that I really needed to walk away from the corporate world and take full responsibility for my own destiny. There was a strong sense within me that I was to be a difference-maker. I became a Science of Mind minister in 1991 and an ordained Unity Minister in 2007. For the past 15 years, I  have served as the Spiritual Leader and CEO for First Unity Spiritual Campus, a global New Thought center, in St. Petersburg, Florida. Our community is a center that transcends religious denominations, embraces all ethnicity, and reaches beyond national borders. I also serve on the leadership team for the Association of Global New Thought and Board member for the Pyramid Spiritual Society Movement.
I continue to express as an International Motivational Speaker, Humanitarian, Life Rights Advocate, Shamanic Practitioner, and President and Founder of a few life-changing non-profit organizations over the years. I host a radio show "The Intentional Spirit" on Unity Online Radio, and authored the following books: "The Right to Be You," "How to Speak Unity," "When Did You Die?" and the CD motivational series "From Good to Amazing."
I spent thirteen years as a motivational speaker across the United States and abroad for a variety of clients including Proctor and Gamble, Washington Mutual, State Farm Insurance, and Compaq. I have worked diligently to support causes that touch the human heart, improve people's lives, and raise the consciousness of the world. I am a twice featured speaker at Carnegie Hall in 2019 for suicide prevention and awareness and the #neveralone movement. I am a featured speaker on the Mind Dive App and an acting role as the spiritual leader in the Movie "I am Never Alone" (2020) produced by Michel Pascal and featuring Deepak Chopra, Gabriella Wright, and other leading visionaries.
I am Passionate about life rights, gay rights, animal rights, and human rights, and created the following movements to both educate and advocate for the voiceless: Global Peace Workers; Life Rights; The SOFI Project that rescues and rehabilitates dogs and cats; and my latest creative project is founding The Institute for Leadership and Lifelong Learning International-illli.org.
Tell us about illli.org and the inspiration behind it.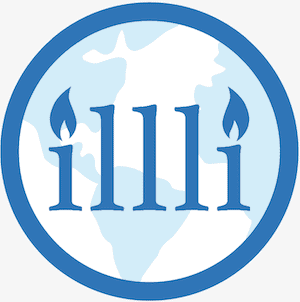 The inspiration for illli.org was the next natural unfoldment of my life's work where I envisioned creating an online university with courses on leadership and lifelong learning that empower all people. I have learned in my life that there are two major components in the development of a vibrant and dynamic individual. 1) Are you comfortable with yourself? 2) Is your heart open?  I know what it feels like to feel disconnected, unloved, addicted, and rejected. I transformed my life from alcohol addiction, embraced my sexuality, and resurrected myself many times. My life and teachings are an example for others to live a full and healthy life and to wake up and stop dying every day. I see illli.org as an opportunity to share empowering courses for all humanity and also develop spiritual leaders who help all people, animals, and most especially young people find acceptance in the world and within themselves.
Illli.org is a divinely inspired idea and an idea whose time has come. The idea was forming within my heart and the energy being created in consciousness for a while.  I asked the Universe to send me the people who could assist me to bring this idea into manifestation as I could not do this alone.  Dr. Aileen Curtin walked into my office in the fall of 2018 and I knew the Universe was at work and the time had come to make this idea a concrete reality. The right person showed up. I knew the time was here to create and birth illli.org.
During my career in motivational speaking and leadership development and training, I noticed in society there was a lack of true innovative and dynamic leaders.
I bring to illli.org a spiritual leadership model, years of Shamanic training, and, Dr. Aileen brings her life's work as an educator. I am the visionary and Dr. Aileen brings structure and form to the visionary ideas of illli.org. We both understand the necessity to develop grounded and emotionally awake leaders who are energetically vibrant and are confident in their abilities to lead and take a stand for the voiceless —all people, animals, and most especially young people find acceptance in the world and within themselves.
What's unique about illli.org?
We are not recreating an existing educational paradigm like what exists in other Spiritual and leadership training programs or universities. We are inclusive and diverse as seen by the Deans and Faculty who currently teach and serve at the Institute. We create courses that respond timely to current issues and relate to our current times while at the same time remaining spiritually aligned to our mission.
Our Mission, " Activating the soul's mission to open the Heart of the World."
We are unique because we talk about and incorporate leadership with spiritual values. Recently I read an article describing the 12 leaders of the world, all men and one Black, and thought to myself "where are the representations from women, other cultures, and perspectives?" We want to always include diversity, both male and female, and represent as many voices and people that we can. We are all leaders in our everyday lives, in our local communities.
We at illli.org develop leaders who are not learning to quote others or be like others. It is our goal to create a space for each spiritual leader to deeply develop as a person and lead with their hearts open wide.
Another way we are unique at illli.org is that we do recognize that resumes do not make leaders-life does. True leaders move us forward and not backwards. We develop leaders who are willing to model healthy living and deal with issues like the following: problems like obesity (slow death of self), profanity (slow death of energy) and murdering our own (the slow death of humanity) and addiction which takes away our present and our presents, our spiritual gifts.
We do not offer a curriculum of content and theoretical knowledge but instead a platform of courses empowering people to live their healthiest lives, addiction-free, emotionally free and joyfully empower others to do the same in their own lives. Our courses are grounded in principles of new thought, positive thought, self-responsibility, and personal empowerment (no more victimhood, no more excuses, or no more blaming your parents (I lovingly remind my congregants every Sunday) if you are over thirty years of age.
We at illli.org want to wake people up to the beauty within and the power that is hidden deep within.