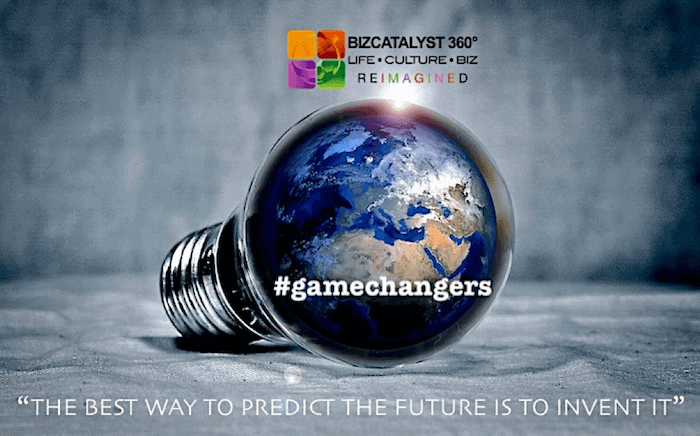 As Publisher and Editor-in-Chief of this global media platform, I was delighted to have the opportunity to get better acquainted with Alan Brunton, Founder & CEO of Cymatrax, Inc. – a Software Platform aimed at Enhancing Optimal Performance and Human potential through targeted frequencies in music which results in a healthier body, mind, spirit, and environment. Learn more as you enjoy our Interview with Alan below ⤵︎
We'd like to hear about your professional journey before Cymatrax.
I have opened 33 restaurants, had my own TV cooking show, sang opera professionally, born and raised in Texas
Tell us about Cymatrax and the inspiration behind it.
Understanding that all sound moves matter and that specific frequencies can and do move matter with much more precision than others, I wanted to increase my genitive ability while listening to digital audio. There was no such software to do that, so, I created and patented it.
What's unique about your business and who is your ideal audience/participant?
The Cymatrax technology is patented and there is no one else in the world doing what Cymatrax does. Ideal participant? Anyone who listens to digital audio.
When did you launch Cymatrax and what's been your biggest challenge so far?
Cymatrax was formed back in 2014. The biggest challenge has been growth, due to never having been in technology before. No track record = limited partnerships and funding.
Any noteworthy surprises or 'A-ha' Moments along the way?
Neurologists have told me that the Cymatrax technology can and should be used as daily therapy for autism and other neurological disabilities.
How would you describe your typical day?
Research beginning at 4-5:00 AM, meetings each day scheduled until 5:00 PM, CST.
What about your social impact/outcomes?
Slow getting more and more acceptance from users.
What's the next big thing/challenge for Cymatrax?
Capitol funding, $500k-$1M.
As an experienced leader and entrepreneur, what's non-negotiable for you?
Cymatrax technology will not be used as a weapon.
How can our global audience learn more about Cymatrax?
Visit www.cymatrax.com
BONUS QUESTION: What's one thing people would be surprised to learn about you?
That I used to sing opera professionally.