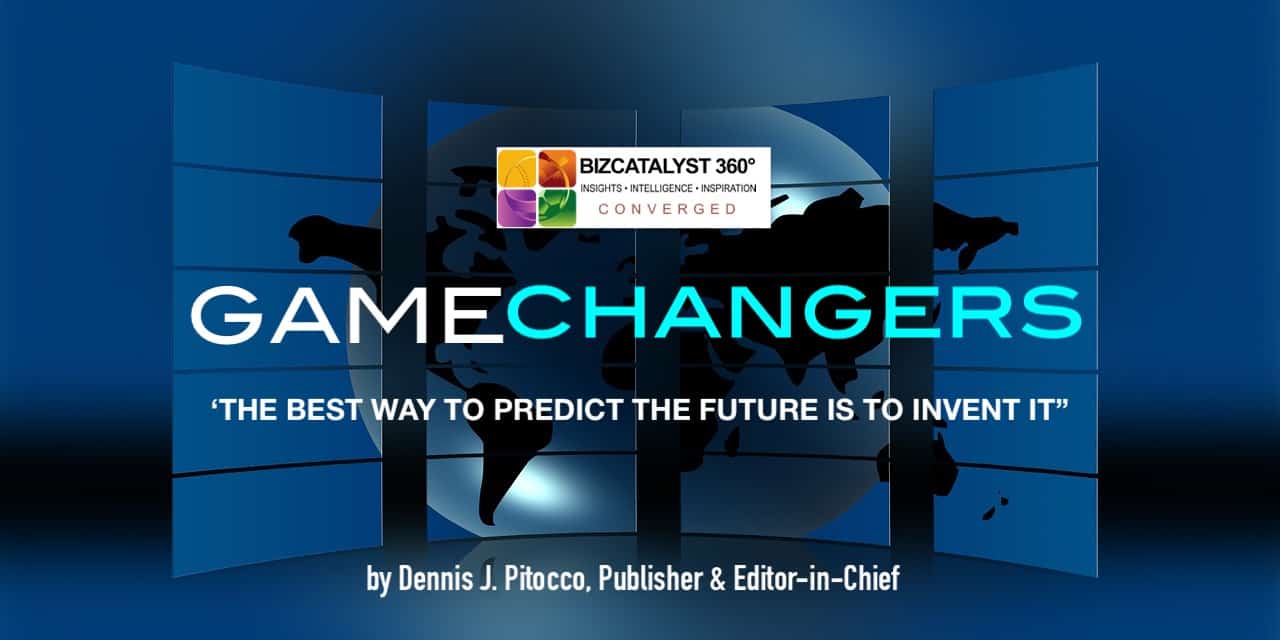 As Publisher and Editor-in-Chief this global media platform, I was delighted to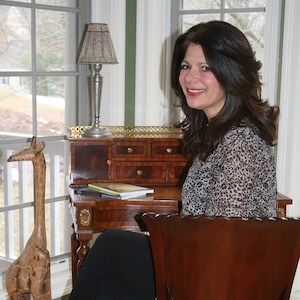 have the opportunity not long ago to get acquainted with Reverend Patricia Cagganello, CEO & Founder, Sacred Stories Media, a conscious online media network. Sacred Stories Media includes Sacred Stories Publishing, an award-winning traditional book publishing and marketing company, Garnet Press a self-publishing and marketing division, a podcast stream, an online telesummit series, The Owl magazine, and an online course division Sacred U. Now grab a large coffee, sit back – and enjoy our inspiring "Spotlight" Interview below …
We'd like to hear about your professional journey before Sacred Stories Media.
The song The Long and Winding Road by the Beatles comes to mind. The journey both personally and professionally many of us take in life seldom has a defined start and finish point and is certainly not straight. I think that's what makes life interesting, at least for me. Interesting, challenging, emotionally fulfilling and exhausting at the same time. You know… life. Hopefully, I have piqued your interest enough to share that I have had successful careers in the military, corporate America, and in education prior to starting my journey with Sacred Stories Media.
Tell us about Sacred Stories Media and the inspiration behind it.

Sacred Stories began as an expression of me and my personal journey. Once I took the proverbial leap of faith and left my career to follow my spiritual heart, I was very conscious of the fact that I didn't want to join the chorus of voices sharing spiritual truths and information until I understood what my authentic voice was.
After about three years and writing two books, being ordained as an interfaith minister, hosting a radio show, and starting my telesummit series, I realized I taught, learned, and shared through stories. I was a storyteller, a sacred storyteller. There is a power in our stories and a sacredness in our being. When we connect the two, we connect to each other and together we can change the world.
When did you "open for business" and what's been your biggest challenge?

Sacred Stories began in 2014, and in 2016 Sacred Stories Publishing was born. My greatest challenge to date is knowing deep in my soul that we are at a critical point in human history and unless we raise our consciousness and collectively make different choices, our happily ever after is not guaranteed. I feel a deep desire to be of service and create opportunities for others to learn and share in meaningful ways. Developing restraint and not shouting from every available rooftop can be challenging for me.
Any noteworthy surprises or 'A-ha' moments?
To date, Oprah hasn't called, my books have not sold millions of copies, and I have not yet helped millions of people. I didn't take my leap of faith until I acknowledged and released the control of my plan that I was holding onto so very tightly.
My most profound surprise to date is realizing that I never really took my proverbial leap of faith. Yes, I left my established career and income source to begin my spiritual journey, but upon reflection, I cannot call it a leap of faith. I realized about a year in, that in my head I had my plan all mapped out. There was no 'faith' involved. I was sure that I was going to be a best-selling author, sell millions of copies of my book, and help millions of people in a profound way. I 'knew' Oprah would be calling me and my success was a guarantee. To date, Oprah hasn't called, my books have not sold millions of copies, and I have not yet helped millions of people. I didn't take my leap of faith until I acknowledged and released the control of my plan that I was holding onto so very tightly. Surrendering to and trusting in the unknown, knowing only that I feel called to be of service in some way, was and still is, for the triple-A type personality I am, a noteworthy surprise and a great, big, fat a-ha.
What's unique about your business?
There are many book publishers, online course networks, and magazines that create and share works of consciousness. For that I am grateful. I truly believe 'it takes a village' and we need all of us to help raise the individual and collective Consciousness of our world.
I would like to think that instead of people finding us unique, they will find us trustworthy. They will feel a resonance with the passion we have for being of service and feel aligned with the conscious works we share.
Above all, they will know that whether working with us as an author, teacher, or customer that their heart, their soul, their journey is important, and we are here to support them.
What's a typical day for you?
Overseeing multiple media platforms to include publishing, online courses, and podcasting, I don't often have a typical day. My most enjoyable part of any day is when I am working with someone to help them develop their voice, message, and platform. It's fun and exhilarating being a part of this cosmic conversation.
How would you describe your typical client?
Our typical client as a customer, author, or teacher, is someone who is on their journey to a deeper understanding of their spiritual self. Whether they are just dipping their toe into the spiritual waters or have been deep diving for many years, we offer books, courses, podcasts, articles, support, and a safe, nonjudgmental space to explore, learn, and be.
What's the next big thing for Sacred Stories Media?
Besides Oprah calling? We have a number of exciting book projects in the works that I am honored and excited to be a part of. Stay tuned for 2019!
As an entrepreneur, what's non-negotiable for you?
What is non-negotiable for me as an entrepreneur and as a human being is acting with integrity. Treating others, the animals, and the natural world with honor and respect is where I believe we have to start. I am a firm believer in leaving people, places, and situations better than I found them and I hope my life and my work with Sacred Stories is a testament to that.
How can we all learn more about Sacred Stories Media?
I invite everyone to learn more about us, our offerings, and opportunities to work with us by visiting our main site, Sacred Stories Media.  For books and publishing opportunities you can visit Sacred Stories Publishing and for online courses please visit our online course division at Sacred U. Thank you!