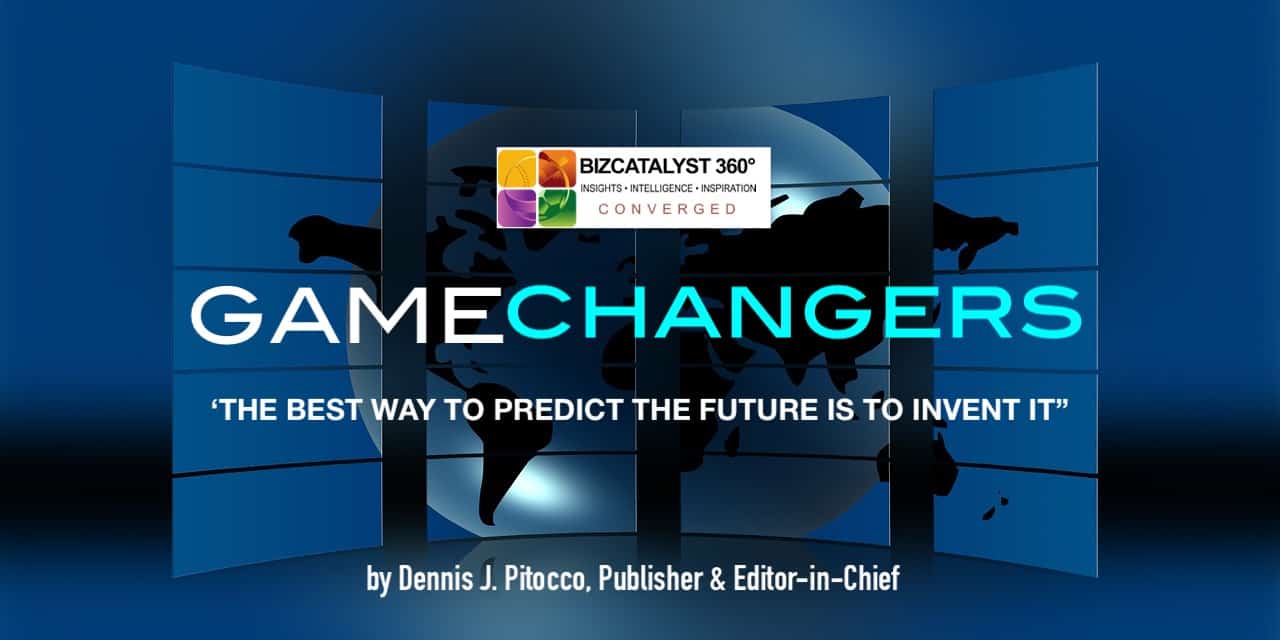 As Publisher and Editor-in-Chief a dominant global media platform, I was delighted to have the opportunity not long ago to meet Chicke Fitzgerald, CEO and Founder of Solutionz Innovatons LLC, and without question, a "game changer" in every sense of the words.
Chicke spent the first half of her career working for industry leading travel distribution technology and telecom companies. If you've ever made a travel booking online or checked in for a flight, chances are Chicke worked for one of the companies that pioneered that technology. The second half has been spent turning trip tech and travel storytelling on its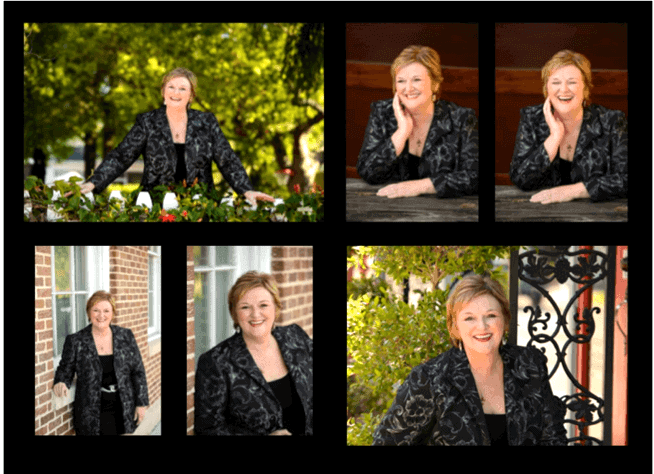 head. She formed Solutionz in 1996. Solutionz is the smart trip technology leader behind the TripProximity smart trip widget. TripProximity is a B2B widget that integrates online trip planning next to "the reason" motivating the trip. Chicke's faith and courage is core to her identity, as is giving back and mentoring others to discover their radical sense of purpose. Chicke is a newly minted author of the Game Changer, an allegorical business novel and hosts a podcast of the same name, focused on innovation and growth strategies. Whether in her own ventures or those of her clients, her business focus is growth – 360 – degree growth in both corporate and entrepreneurial environments. Growth is achieved by ditching the status quo and by listening to the front lines. They know the customer.
At every turn, there was always a drive to "change the game." Which is what inspired us to invite Chicke to share a glimpse of her storied entrepreneurial career –and what the future holds:
Tell us more about Solutionz and the inspiration behind it.
Even though I didn't have a classical education, I instinctively knew the power of innovation and was determined to share what I knew with my clients.
I originally founded the company in 1996, as an advisory services firm focused on helping leading brands amp up distribution and travel marketing strategies. I had been a part of the travel industry since 1978 when the first generation of technology

was introduced to travel agencies.  Even though I didn't have a classical education, I instinctively knew the power of innovation and was determined to share what I knew with my clients. In 1996 the world of travel technology had just entered a new phase, with the advent of the internet.  It quickly occurred to me that while e-commerce was the new, new thing, the companies that I worked for in my corporate life were actually the e-commerce pioneers.  That was the title of my first book, published in 1999.  I followed that up with two other books that completed the Travel Distribution Library, published in 2001.
I spent the next decade working on the creation of differentiating solutions for companies that were the leaders in the industry.  I was blessed with a blue-chip client list, including helping Carlson Companies launch their first consumer portal, known as 24k, helping Intel build their first mobile travel portal and building LasVegas.com from the ground up, working with leading firms such as Agency.com on the branding for the venture.   I did work for American Express, AARP, AAA and worked on a number of M&A transactions for the investment community.   I had an amazing team.
In 2006 it was time to make a change.  We shifted gears from being an advisory services company to incubating new companies and making travel tech smarter.
That has been our focus for more than a decade now. From founding LeisureLogix that addressed the 89% of travelers that drive versus flying, to being on the board of Rich Media Exchange that is transforming the management and use of video to market travel globally, I have invested over $1m of my own money and countless hours of time to transform trip planning.   I put my money where my mouth was.
What's unique about your business?
Did you ever see something that was harder than it should be?  That is how I view how the travel industry approaches booking your trip. Solutionz is devoted to bringing to life crazy good ideas that will leave a legacy.  That is my personal mantra.
The travel industry has historically blazed a trail ahead of other industries.  Now, that early leadership role has become an Achilles heel, with the industry holding on to the status quo – providing booking tools for air travelers, which make up just 11% of all overnight trips taken in the US. The underlying technology in the travel industry, built in the late 1970s, was amazing at finding hotels near city centers and airports.  This worked well for business travelers and even those on vacation.  But that represents just 25% and 8% of US travelers respectively. The bulk of travel is what we call "life travel".  Easily said, it is everything that is not vacation or business.  And the commonality for all of the different flavors of life travel is that the traveler knows precisely where he or she is going.
At Solutionz we believe that precision matters when you are planning a trip.  Finding a hotel near an airport or a city center is just not good enough anymore.
So we did something about it.  Our Smart Trip tool allows anyone to add trip planning to a website or blog, or an HTML email.  You can trip enable an article, a location, an event, a photo or a video. Solutionz is recognized as a global technology innovator setting the standard for development of smart trip technology. We have innovated the tech side of the equation to improve the customer journey and the business models to add value to each of our stakeholders – from our team to our investors, to our clients and their customers. At every turn, there was always a drive to change the game.  First and foremost, we consider ourselves value creators through giving back and through social impact.
#InnovationMatters
When did you launch the business and what's been your biggest challenge?
Quite frankly, after a decade of consulting, while I was gifted in what I did and found it very lucrative, I was wary of being in the service business.  I no longer had any joy from what I was doing.
I went out on my own in January of 1996, after a 20-year career with the leading travel tech firms, Sabre, Worldspan (now Travelport) and SITA. Through our 22-year history, Solutionz has incubated products and technologies for our clients and for our own portfolio. I've personally done 10 startups, some that I funded and had equity in and others that were a part of delivering on a contract with a client. Quite frankly, after a decade of consulting, while I was gifted in what I did and found it very lucrative, I was wary of being in the service business.  I no longer had any joy from what I was doing.  That is, as my friend Stephanie says, the time to stop, evaluate and adjust. I spent more than a decade coming up with new ideas for my clients. When I decided to shift to innovating for my own company, with my own funds, the pace became a challenge. I set out to find ways to make money while I slept.  In the early days, I often got "fully baked" ideas that felt like they were literally being downloaded to me. I was ready to run with them.  But my bank account didn't reflect that same readiness! My challenge was to wait until the resources were available to scale the idea.  And patience isn't my strong suit!
What about your biggest surprise?
But my biggest surprise has been my ability to get people to follow me on my entrepreneurial journey to change the world.
There have been two.  During my corporate life working for major travel tech firms, I was generally the one that was asked to put form and substance on a blank sheet of paper, based on just an idea.  I didn't realize until much later that I was born to create and to solve problems.  The creation of Solutionz was the natural progression after that realization. But my biggest surprise has been my ability to get people to follow me on my entrepreneurial journey to change the world.  I believe so strongly in the need for change in so many areas and have been so blessed to have people by my side that have helped me realize my dreams.  I gladly share in the ownership and success with my team.
What's the most exciting thing on the horizon for your company?
We have spent the last 18 months building the next generation of a product that I conceived back in 2007, which was then known as hotelsbyhospitals. We've built the brands, new business models, a team, conducted pilots on the product itself, on the marketing, the messaging and the sales process and we are now poised to scale. Now, Solutionz is bringing its latest venture to market — TripProximity. Our first product is a smart trip tool that enables businesses and venues to easily serve customers at the very moment they are motivated to make a trip. Its innovative distribution strategy and technology capabilities sets it apart from the rest. We are in the midst of a capital raise and once that is complete we are ready to run! TripProximity is the foundation for all of our smart trip tools, because #proximitymatters.
TravelingToGive is our smart giving tool for non-profits and the corporations and individuals that support them, because #givingmatters.
What advice do you have for other entrepreneurs / What do you wish someone had told you?
There are a number of things that come to mind;
? Learn the power of innovation and the satisfaction of finding joy as your company moves to the next level
? See how taking in investment is not a signal of failure for an entrepreneur, but is a new leg of the journey
? Recognize the value of transparency with your extended team, including your investment team, your advisors and board and your customers — the "keepers of the truth"
? Enjoy practical tools to help you identify the challenges in your business and set a course to reach your own "summit"
Any "social impact" within your business strategy?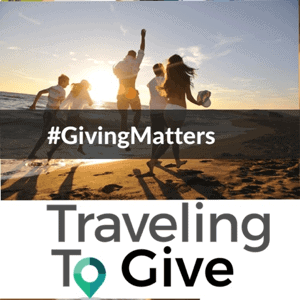 Absolutely.  Giving is not just "what we do", it is "who we are".  We are building a culture and a business model around giving and leaving a legacy. It is my vision that we pioneer a new balance sheet that is used to show a company's impact, not just its financial position.  We give a minimum of 10% of our gross revenues to the charity of choice of our clients. We want to be able to show how many lives were saved from human trafficking, how many meals were served, how many wells were dug, how many animals were rescued and many other demonstrations of how we are changing lives, communities and even generations. My hope is that this becomes the standard for how companies and their investors judge success.
#LegacyMatters
Tell us about your new book
The GAME CHANGER is a business fable about innovation and business transformation, wrapping time-honored principles in an engaging, fictional tale. It tells the story of Avi and his team and the Firm that invests in the Company.  The story unfolds as the team shares a disappointing experience in their first encounter with the turn-around team. Then mysteriously they are all individually led to discover various sources of truth and insights that they each need to transform their part of the Company. The team takes you along on their transformational journey to the Company's metaphorical "mountaintop".  The incredible result, both personally and professionally, speaks volumes.
Are you having fun?
I can't lie.  Some days, it is a hard slog.  Keeping a team motivated through the bootstrapping phase of a company is tough. But I LOVE what I do and I am so excited about the next phase of the company's development. Joy is right around the corner and that is what keeps me going.
What' next for your Company?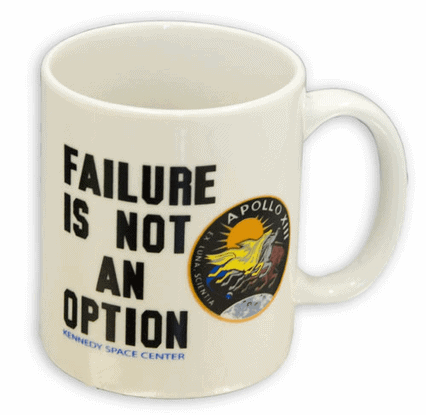 I have said for a long time that my dream is being the CEO of a well-funded company in Tampa Florida.  That funding can come from revenues or from investment or some combination of the two. As Avi, the main character in my book discovered, raising money is not failure, it is success. Success for me is being the fly on the wall at the major players in the travel industry when they realized what we have accomplished.  That we have indeed changed the game. We have a bunch of new product ideas that are detailed in our provisional patent. I can't wait to see those being released in the marketplace. I keep a trojan horse on my bookshelf, along with the quote from the Apollo 13 project.   I worked with Kennedy Space Center Visitors Complex a few years ago, helping them win the NASA contract for the next 10 years, even in the face of the space program being canceled.
That is what keeps me going.
EDITOR'S NOTE: Sit back and watch as Kathy Ireland interviews Solutionz CEO Chicke Fitzgerald about the new TripProximity smart trip planning tool and her new book, the Game Changer, which hits bookstores in mid-January.