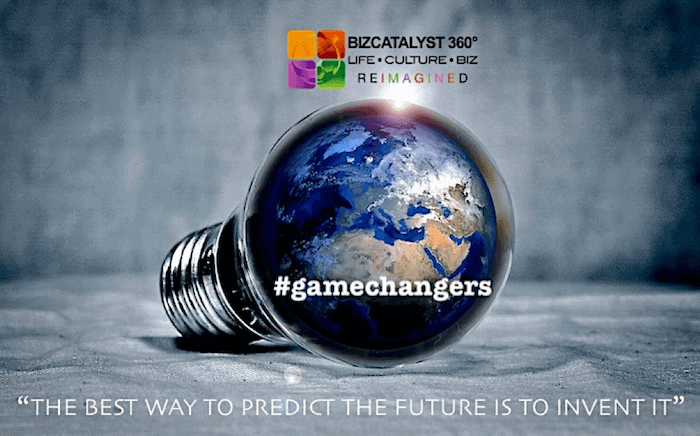 As Publisher and Editor-in-Chief of this global media platform, I was delighted to have the opportunity recently to get better acquainted with Jeb Hurley and Elena Newton, Co-Founders of Xmetryx – focused on giving leaders the tools to craft extraordinary teams. In doing so, they help elevate the employee experience, creating positive energy that benefits the well-being of the people, their organization, and the communities in which they live. Learn more about Xmetryx as you enjoy our "#gamechanger™" interview below ⤵︎
We'd like to hear about your professional journey before Xmetryx.
Jeb: I grew up working in my family's specialty retail business which, looking back, had a big influence on my work ethic as well as my drive to innovate and build. Of course, back then, working for my dad at times felt like indentured servitude. My professional career journey began on new product innovation teams in Europe and Asia, followed by GM / VP and CEO roles at companies ranging from Fortune 500 to VC backed start-ups. Along the way I found my inner-entrepreneur, co-founding three software start-ups.
Elena: I've been in the tech industry for 25 years. My first full-time position was as employee #16 in a software startup. My first role was in operations, but my responsibility there eventually expanded to customer experience, and, as Director of Global Services, I turned my focus to ensuring that technology made our customer's lives easier. In 2010 the company was acquired by Canon and I joined another software startup where I was able to apply my customer experience background directly to an application. Through the various roles during my career, I found my passion for design and development. I learned to code and build software from the ground up which led to my co-founding Xmetryx as CTO.
Tell us about Xmetryx and the inspiration behind it.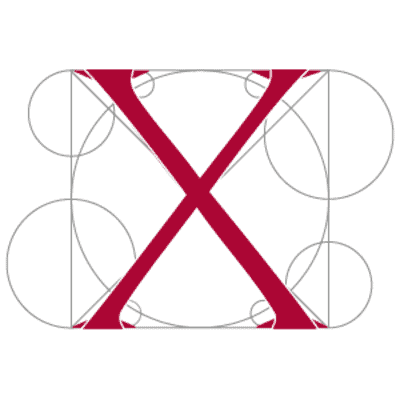 Xmetryx provides team leaders with software tools that measure relationship strength on and across teams. By measuring relationship strength, Xmetryx TRM helps team leaders dramatically reduce turnover and scaling risk, and significantly improve engagement and well-being.
Like many innovative ideas, Xmetryx — and the broader concept of Team Relationship Management — emerged out of a primordial soup of experiences, trial-and-error, and flashes of inspiration. Central to the inspiration was both Elena and I having experienced the uplifting power of being part of extraordinary teams, and too often the pain and suffering that comes with toxic behavior and dysfunctional relationships where trust is low, and people are disengaged. Those experiences became the source of our energy and purpose to improve people's well-being at work by helping leaders, especially new first-level leaders, be more conscious of the importance of relationships along with their responsibilities to the bottom-line.
What's unique about your business and who is your "ideal" client?
We are creating a new market category — Team Relationship Management (think CRM for teams). Xmetryx TRM is the first tool designed to measure the single most significant non-financial predictor of team performance — relationship strength.
Xmetryx TRM combines brain science and innovative design to measure, map, and track relationship strength on and across teams, giving leaders insights to develop strong, trusting relationships.
This is the key to extraordinary teams.
As a start-up working to create a new category, the most important characteristic of our early adopters is their like-mindedness in developing more conscious leaders and improving the wellbeing of their people by fostering strong, trusting relationships on and across teams. Our initial focus is to help startups reduce the risk of scaling their teams.
When did you launch Xmetryx and what's been your biggest challenge so far?
The concept testing and early development work began in 2014, and we ramped up engineering investment in 2016 once we had solid feedback that the ideas resonated with team leaders. The formal launch of Xmetryx was in March of this year. Our biggest challenge is typical for an early-stage company — visibility. We have developed tools that can change people's lives at work, but we're just starting so we must be patient and persistent. The related challenge is behavioral. Most people's days, especially first-level leaders, are extremely busy so Xmetryx needs to flow seamlessly into their workday.
Any noteworthy surprises or 'A-ha' Moments along the way?
Early in our initial testing of the software, we were surprised by the richness and depth of responses across cultures. For example, despite a traditional lack of willingness to speak up about issues at work, teams in Japan provided lengthy, specific feedback.
A pleasant surprise is that the cost of building out a SaaS (software-as-a-service) platform today is a fraction of what it was at the turn of the century. That has enabled us to self-fund the entire software development effort. What hasn't changed is how much work is required to launch a company. Despite having done this before, I'm always a little taken aback by the never-ending to-do list.
How would you describe your typical day?
Changing tires on a moving car. Day and night with no near-term prospect of that changing, so you get good at it. Luckily, both of us (Elena and I) have the grit and determination to endure.
What about your impact/outcomes?
It varies day-to-day. We do some medium to longer-term planning that provides direction, and then start every day with a list of priorities. They typically fall into one of three buckets:
Category creation via awareness and education
Business development via networking and direct outreach to prospective early adopters
Product refinements and sales/marketing tools development
At the end of every day, we look at the progress in each bucket and set the next day's priorities.
What's the next big thing/challenge for Xmetryx?
With the first version of the SaaS platform fully functional and most of the sales/marketing tools in place, our focus is on building our early customer base in anticipation of a first round of funding this fall. Our first paying customer is HP, which helps, but we need a broader set of proof points. So, the challenge remains the same — visibility and overcoming those early barriers to adoption.
As an experienced leader and entrepreneur, what's non-negotiable for you?
Doing anything that might comprise our ability to craft an extraordinary team and organization. After all, I did write the book on the subject (Jeb).
How can our readers learn more about Xmetryx?
Through our websites:
Or, connect with us on LinkedIn:
BONUS QUESTION: What's one thing people would be surprised to learn about you?
Jeb: My early interests leaned towards the hard sciences, especially chemistry and rocket science. My curiosity and sense of adventure (mischief) led me down a path of combining the two. To the delight of my friends, I built some rather spectacular multi-stage rockets with a variety of exploding 'warheads' capable of irritating people several neighborhoods away. Fortunately, sports and a blossoming interest in the social sciences shifted my interests away from what could have been a career path in weapons development towards improving the lives of workers around the world.
Elena: I was, at one point, a single mom of 2 young boys, working full-time while finishing my bachelor's degree… people ask me now how I did it, and I have no idea!
---
Editor's Note: Learn more about Jeb's new book below ⤵︎
Team Relationship Management: The Art of Crafting Extraordinary Teams