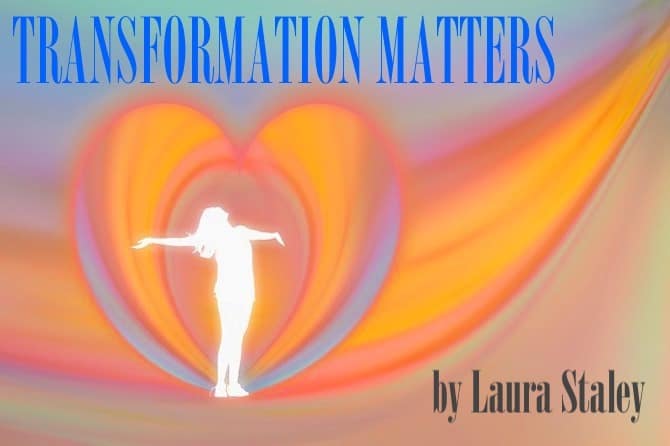 There are only two ways to live your life. One is as though nothing is a miracle. The other is as though everything is a miracle.

—Albert Einstein
Waking up yesterday I felt like George Bailey in the final scenes of the movie, "It's a Wonderful Life" or Ebenezer Scrooge on Christmas morning. I felt completely grateful for another moment of precious life, this life that I value with every cell in my body, heart, brain, and energy pulse of my spirit essence. I live in a house with hot running water, flush toilets, heat on a cold spring morning. My eyes work beautifully. My body can run around the roads that circle Lake Tomahawk. My ears can hear the birdsong. I can type on a laptop while listening to Josh Groban radio through Spotify. I can talk on the phone with beloved ones daily including seniors who are living alone. My heart bursts with fulfillment.
I talked with one senior friend who shared about how hard it is for her not to experience touch or have company in her home. She shared how she has loved having people over and cooking for them, listening to them, holding their hands when they are sad, hugging them in tears, in celebration and just because. She shared that though she's been single for a while, she could go places including the movies or a restaurant, a concert, poetry reading, and church to be with people. She misses this. She has moments of self-pity then gratitude that she's well. I listened quietly as she flowed out all her truths on this day including that she hadn't gotten any projects done or even walked outside. Though she admitted she'd be trained in saying, "I'm fine." She felt safe to speak the truth that she wasn't fine.
I offered to walk with her-social distance from each other. She needs to be in the energy field of another human being. We both look forward to being able to drink in the beauty of each other's faces and whole selves even at a distance, to be outside and walking together.
I cooked a turkey, a L'il Butterball for the first time in my life. I received guidance from a dear friend on the phone and thoroughly enjoyed the tactile butter massage of the body of the turkey. I can eat turkey for days. Like Forrest's friend, Bubba, who talked about all the ways he wanted to prepare shrimp in the movie "Forrest Gump." I can eat turkey sandwiches, turkey salad, turkey tetrazine, turkey omelets…
I haven't walked into a grocery store as my Sweet Love and I believe this unsafe especially since we both had colds that lasted for almost two weeks right at the time many schools closed and the cancellation of March Madness College Basketball quickly morphed into Global Madness. We're fortunate because there's a couple of grocery stores that have on-line ordering and pick-up. We chose this option before our county and then the governor invoked the Stay Home, Stay Safe order.
This expansion of inner joy, clarity, and peace grows out of an almost six-year practice of daily gratitude, meditation, mindfulness, and reframing all the time.
This expansion of inner joy, clarity, and peace grows out of an almost six-year practice of daily gratitude, meditation, mindfulness, and reframing all the time. Blessed to have front-loaded my own personal tsunami of life turning inside out, I learned that becoming deeply self-aware, returning to calm a thousand times a day, self-care practices, and taking the next love-inspired action for another human being completely serves me during this time of many human lives turning inside out, quarantine, sickness, and death.
Because I ran toward the constant thunderstorms of my life like the buffalo who stampede into storms knowing they'll likely come out on the other side, I discovered a resilience that serves me well these days. I took many actions for my then teen children, my dogs, friends, colleagues, clients, and myself. Making myself available to other people continues to be a joy.
Importantly, I stared death right in the face as my son placed his life in the balance. When you confront death, you can get incredibly clear about what matters, what you actually value. I value EMT folk and healthcare workers, I learned that I value the human attributes of courage, vulnerability, honesty, compassion, non-judgment, kindness, clarity, passion, creativity, self-awareness, critical reflection/introspection, and curiosity. I value the actively awake inner consciousness, the inner observer who trusts, discerns, offers quiet, calm attention. I value unconditional love, laughter, and acceptance. I value human connection and the beauty of our natural world. I value time with beloved ones and music. I value freedom. I value hugs, kindness, tenderness. I value all aspects of the human experience and rarely sweat the small stuff.
Envisioning the moment, which I may or may not get to experience, that I am in the physical presence of both of my adult children at the same time in the same place keeps me inspired to live, to stay vibrantly healthy, to know I'm safe in my own soul, to wash my hands, to quarantine groceries, to stay 6 or more feet away from other human beings for however long I get to do this.
I believe the virus came to teach us lessons about what we value the most about being alive, being human, embracing love, being connected to other members of the human family. Like the sun the virus does not discriminate. The sun shines on all of life. The virus threatens, sickens, and regularly takes human life. Are we appreciating the multifaceted experience of being alive? Maybe now is the time to appreciate all aspects of being human, of being alive even when our hearts break wide open.
May we learn to celebrate and appreciate all aspects of the human experience while we are alive on planet earth. May we learn to appreciate one another in love, compassion, and joy no matter what goes before us, behind us, or all around us. May we choose to live like everything, and every moment is a miracle.