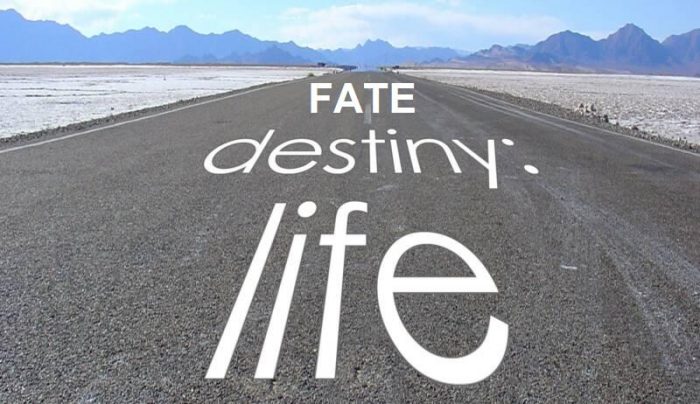 Co-Authored with Massimo Scalzo
"I'm 42, a woman like many others. I live a marriage that is the theatre of the absurd. I do not know what I'm doing. What I know is that I get up every morning pretending to live a life that is not mine anymore.  What I believed to be love is long gone, so is passion, esteem, and respect.  Mine is just a house divided.  Without enough heart to admit it. In my house, I and he live two different lives. Indifference. Silence. Loneliness and Boredom, in every way. And my clear sensation is that I'm wasting the time of my life. I feel like I'm living with a stranger. With a terrible doubt of having accommodated someone for nothing, otherwise, I tell myself, I wouldn't have accepted years of lack of real sync, real affection, cheap insults, sexual selfishness, and psychological pressure that led me to think I am not much.
It's my fault, sure. But now I realize I did it just for conformity, and for a barely concealed self-doubt that I've been carrying around since my teens. That's why I always put up with him and I kept quiet. Oh gross, that's what I tell myself many times. Where have I been all these years?  I keep telling myself it can happen to any women, and when I do, I cry, because I realize this is my fault. I should not have stayed when I realized there was basically nothing because there is nothing. 
"Then you know well-matched pairs staring into each other's eye with authentic passion, holding hands in the street, and I understood I've been telling myself a big lie for so long.
I and this man went even through hard times, but always with the superficiality of – 'everything'll be ok…'  you know, reality is not something to be faced… why should I break up my marriage… Then daily life gave us an alibi… not to look reality in the eye and we didn't want to see, especially me, fooling myself into thinking he was someone else after all, and everything was ok. But no. Nothing is ok. The gap is unbridgeable, and I knew that, but I wanted to ignore the truth.
"I'm holding a life many sizes too small for me. I'm suffocating here.  It's like a prison. I know I'm with a small man who believes to be a great man. But the truth is that he is uninspired, lackluster, narrow-minded, and predictable. And I'm not the only one saying this. I realized that being with him meant being content with little.  But I'm still here. I'm still with someone I never really loved, and neither did he.
My life is the fair of hypocrisy. I don't know if it's for masochism or for my inability to judge men or because I'm afraid to be alone on my feet.  In the meantime, I feel I am stuck.
Life sweeps by, like a flash of lightning. And nobody will bring these years back to me. I feel I'm dying inside. Outside I know how to fake it great with my family and acquaintances, as though my life is beautiful, and as if nothing is wrong. I know, I won't have anything left, but the conscience of being deprived of the real love I deserved and always dreamed of. 
I would like to find the courage to take charge of my own destiny and to start over. But I don't have the strength to do it. I'm mad at myself because I wish I could be different. I wish I could stop all this, take my life back, and find a real Man worth the effort, and love him for what he is, and be loved by him for what I am. But instead, I spend all nights wondering will I ever be able to make a clean break and move on? Then morning arrives, and I start over…. I paste a fake smile on my face and I go. 
I know this is asking a lot of you, but if you can, please tell me what to do. I had also spoken to a psychologist a while back, but this made me feel more like a fence-sitter and I am tired of being undecided. Tell me why I'm so damn difficult. 
A
---
A while back I "Massimo Scalzo," received this letter from A, who knew me, only by hearsay, through other people.   She knew that I am someone who enjoys motivating and bringing out the best in others.  This letter was written in my language and I translated everything here, as best I could, other than I took out the names that referred to other people.
Her story is what she refers to as something like that of thousands of other women's stories out there.
Being around the block many times myself and having sensitivity made me understand things that women often do not openly say or admit.   These women fundamentally in my view deny the truth that exists inherently at their core, themselves!  They postpone reacting to what is inevitable until they decide to eliminate the awe and lack of self-confidence they had about themselves.
At this point, looking back I cannot remember exactly what I thought when I read this letter. The only thing I remember is that I thought you are going to suffer if you are not yourself in life.
I didn't write her back pronto because I didn't know what to say. I only know that I didn't want to get into a blooming hornet's nest.  When it comes to our true feelings and desires… it can get messy.
We often say that what counts is the journey, not the destination, I agree, but just for the record, she has rebuilt her life with another man she is very happy with. She became a journalist and is very successful in her professional life.
It's irrelevant to say here what I told her back then, frankly, I don't even remember. One thing is for sure, I was by no means the "engine" behind her decision and while it took her some time, she made it on her own.
People need leeway to arrive at their conclusions on their own.  As for me I only told her what I really thought, point by point.
One day, long after the events, I got an email from her. Just one line: "As much as we often wish that life was otherwise, it only moves in one direction, the direction we want to make of it."
I did not write all this just for the sake of it, I did it because I feel this is a useful message directed at many women who live the same kind of situation described in this article.
---
My name is Suzana, Massimo shared this letter with me and asked me for my perspective as a woman.
In my view, as a woman, A is not alone in having these thoughts.  I think many times women underestimate themselves and succumb to the treatment of others because they undervalue themselves, they learn to adapt rather than deal.
It is easier to adapt than to deal with certain behavior believing things will change rather than facing the truth of the situation or yourself.  Until that moment arrives where
something inside you snaps and you realize you should have pulled the plug a long time ago.
Whether in friendships, relationships or professionally, we need to trust our inner voice and do what is necessary to remove ourselves from tolerating the intolerable. When it all comes down to it, rather than believing that things will change with the other person, we need to accept that the only person we can or should change is ourselves. If we look at the situation from within us with love and confidence in ourselves, then there isn't any situation we can't move forward from.
Leadership starts from ourselves whether you are a man or a woman.
"You need to be capable of leading your own life before you can lead that of other's."
Our target is to make women more self-aware because the contribution of women on this planet is very important.
Thank you, Massimo!
Thank you, Suzana!
We welcome your comments.
---
MASSIMO SCALZO (Co-Author)

YOU MIGHT SAY that Massimo advises big and small companies, entrepreneurs and individuals on how to craft digital strategies that get tangible results from their tactics. Which is true. You might even agree with few german managers who called him "gute schlepper" (good tugboat in English) because of his inner strenght of pulling people toward visionary and positive goals. However, neither of these statements would be completely true. The truth is that from his childhood, Massimo was fed and watered to be someone who relates to people, is constructive, multilingual, loves the life and looks at the future. And the most amazing thing that came out of his attitude is the ability of conveying the same feeling to others For nearly twenty eight years he traveled and worked in management consulting in eight countries. His thoughts, notions, ideas, speaking engagements come from more than thirteen years as an entrepreneur and fourteen plus "on the road" for Touche & Ross, Deloitte and PricewaterHouse. On his path, he learned a great deal about customer-driven strategy and transformation, digital marketing and design thinking, working on behalf of a-z roster of clients, e.g. IBM, BMW, Frost & Sullivan, SAP, Oracle, Fiat, Salesforce, Accenture, OpenMinds and many other SMEs in several countries and industries. Massimo lives (as much as he can) in the greater Frankfurt area in Germany. He loves his two kids, Massimo and Amelka, more than anything else.
---