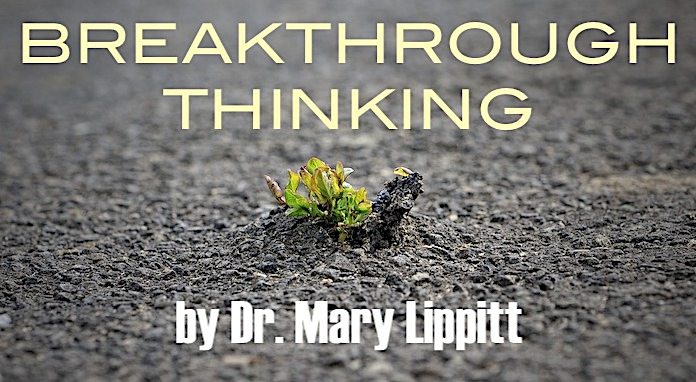 When something is missing, it is a vacuum or space creating a void. I believe we have a missing element in our understanding of leadership. We all recognize that leaders face challenges that were unfathomable twenty years ago. However, leadership remains consumed with the relatively stable aspects of personal style and skill sets.
Given our dynamic environment, situational awareness becomes an essential component for leadership success.  Leaders must recognize how the competitive landscape, regulatory forces, workforce demographics, and system ramifications impact the organization. No one should ignore their present realities.
While I would temper Peter Drucker's statement that leadership "has little to do with "leadership quality" and even less to do with "charisma." Its essence is performance," I agree with his focus on results. But to date, it undervalues results in favor of steadiness, predictability, and persistence, all of which certainly play a key role. However, so does flexibility, agility, timing, and current conditions. Ignoring these increases our blind spots and risk.
Getting the leadership "formula" right reminds me of searching for the sorcerer's stone. A magical solution, to be sure, but we must remember it is also fictitious. Search for any universal formula will not work.   Precisely following in the footsteps of Steve Jobs or Jeff Bezos will not guarantee success. Certainly, those leaders deserve their acclaim but that does not mean their formula will work in every organization.
Few leaders run an organization that is the equivalent of an Apple or Amazon. I have met many business leaders who assume that what worked in one environment will work in every environment or that what worked in the past will work in the present.
Leadership has changed in scope and expectations. Organizations are more integrated, customer requirements shift more rapidly, and resources have become more constrained. And to make it even more challenging, our greater complexity means that no one person can have all the answers. So instead of becoming the solution provider, leaders need to develop their ability to question and evaluate alternatives. Luckily, this is not rocket science or a matter of IQ.  It requires committing to a practice of employing six situational mindsets to uncover information before jumping to a decision.
Situational awareness Consider what a leader could learn by asking questions in six different areas including:
What new approaches or creative options can we investigate?
How can we improve customer service and retention?
How can we become a truly seamless effective organization?
What can improve our quality and efficiency?
How can we foster collaboration, engagement, and learning?
What can we do now to ensure a prosperous future?
Vacuums are broken using heat to expand the container. We should use the heat created by change to expand our view of leadership.  Yes, listening, planning, team building, and engagement are critical but so is collecting information on our current realities and leveraging them to achieve results.