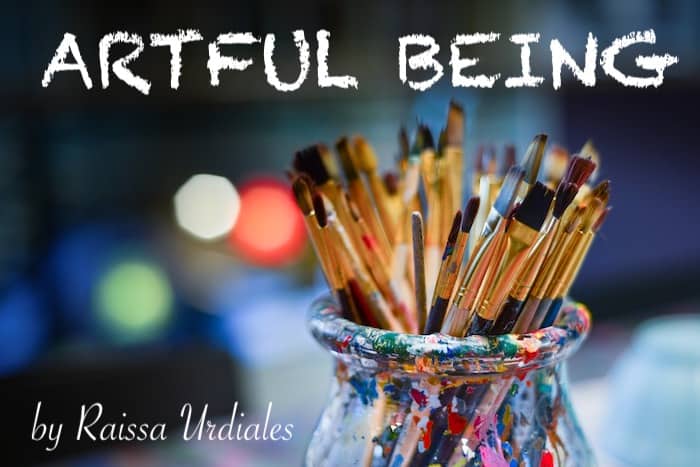 Branding. What is creating a brand, staying true to a brand, building a brand? What does it all mean?
I recently was putting some thought into what a brand is. The word itself seems harsh to me. Branding as if once branded, we can never change. As if we are permanently tattooed with that brand for the rest of our lives. We need to decide that thing that is the most important to us and say, "Yup….not doing anything else unless it fits within that little box of which my brand is contained."
The problem with that is that we never explore what is outside of that brand and evolve into something new or different.
To me, brands are no different from the labels that we put on each other to neatly confine each into their own little bucket, their own small tribe. We can then make assumptions about them based on those labels and classify them neatly in little groups. So yes, branding and labeling limit us from what we could be.
What do I mean exactly? Well, through my life, I suppose I have had many different "Brands." I was a competitive swimmer at one time and loved camping, acting, and doing ceramics. I am a wife and mother, a sister and a daughter. I am an artist and a writer. I am a runner and biker. I am a friend. I am many things that those in my corporate life would know nothing about. There I am a Project Manager and a Systems Analyst. I have been a Leasing Agent and Apartment Manager. I have a Bachelor's Degree in Psychology and love math, numbers, and patterns as much as I love words that have deep meaning when strung together simply.
When I try to consider what a brand means to me, I struggle because we are all unique. So maybe my brand is that of human uniqueness. I am not one thing or one label or one brand tattooed for my lifetime. I am evolving, observing, learning from those around me. I am piecing together the many patterns I see in life to try to determine where I fit. I recognize that where I fit in the past may be different from where I fit in the present or the future and that I need to be open to those ebbs and flows in life. Enjoy the stage I am in and know that a new path may present itself.
So yes, branding seems harsh because it does not open the door to opportunities and evolution into what makes us human. So, for now, I'll continue to be the #artfulbeing that I am until new talent presents itself.
Perhaps I have made it to that which we struggle to determine when we are young. The age-old question of "what will you be when you grow up?" Or is it "what will you DO when you grow up?" Do we ever really grow up, or is it just an evolution to becoming the person we were meant to be as children? Something to ponder a different day, I suppose, because, for today, I'm a runner, a painter, a writer, and a wife. Come Monday, I'll still be all these as well as a co-worker, a systems analyst, and a project manager/worker bee.  But above all, I will forever be, an #artfulbeing.