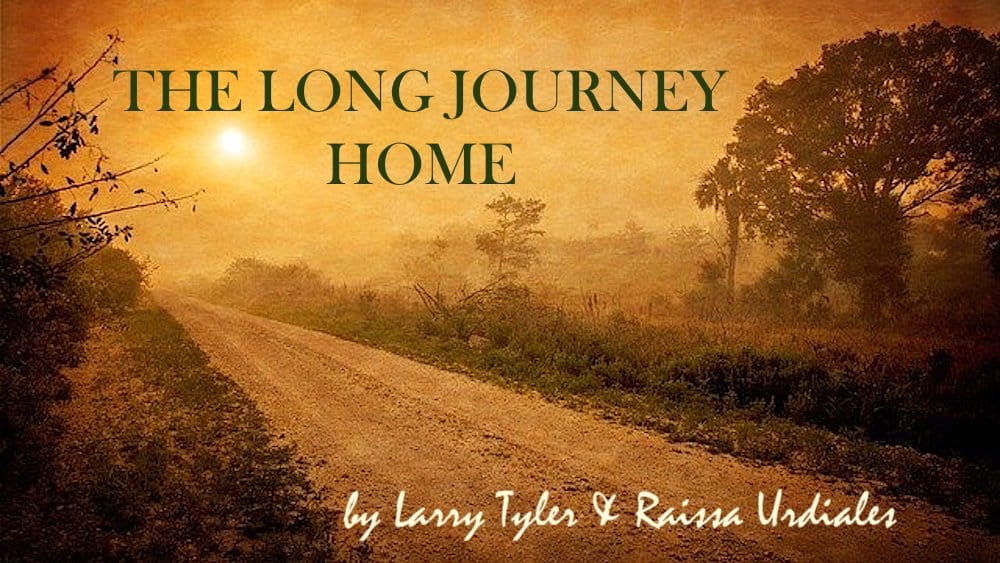 It was late November and a fog blanketed the road restricting visuality to just a few feet.  I was wrapped tight in my favorite army jacket given to me by my Uncle Jack.  It was old, worn and tattered, but it was warm.  In 1969, Highway 15 was farmland with a few shacks and trailer parks.  It was desolate and poor even though it was only a few miles from town. Myrtle Beach was becoming a tourist town while Highway 15 was one of the last rural areas.
In the distance I could hear a rumbling from behind me and coming out of the fog was a big Harley heading straight at me.  I stepped to the side of the road and waited.  My heart beating fast and all my senses throwing out alarms.  My mind became focused on the bike coming at me slowing everything down to slow motion.  This gave me time to see a bigger picture and what action might be needed if this all went south.
The rider rode past me, eyes hidden behind dark glasses, and never even looked my way.  I could feel my pulse slowing back down and a calm returning until I heard the tires screeching and the smoke mixing in with the fog as the rider put the brakes on bringing the bike to a sudden stop.  He turned the bike so it would point back toward me and slowly came back up the road stopping two feet from my boots.
The silence was overpowering as my focus was on the dark shades the man wore even on this sunless morning.  Slowly the sounds came back, a rooster crowing in the distance, a mourning dove cooing and the deep rumble of his bike idling.  With a movement that wasted no motion, he slowly took off his shades and locked eyes with me.  His face was frozen, hidden behind a full beard and ice blue eyes that were cold and fearless.  Slowly a small smile came to his face and he picked me up in a bear hug, kissed me on my forehead and started laughing.
Ricky was a friend from high school that had always looked after me.  He made me fight my own battles but would put a stop to anyone that tried to do harm to me.  He was from the wrong side of the tracks, but he was a kind and caring person.  I knew that he had an ongoing feud with some of the more abusive people in town but that was the way he was.  We talked for a while and he told me he was working undercover and had infiltrated a few of the gangs.
Ricky and I talked for a while and he told me to climb on and he would give me a ride to the Air Force base where I had band practice at the NCO Club.  The guards at the entrance gave us hard looks, me a long-haired drummer and him a biker.  When I gave him the Sergeant's name, he let us pass and Ricky dropped me off at the front door.
We had a great night playing at the club.  While we were a blues rock band, when we played at the club it was fun to play something different.  The crowd asked for Hank William, Johnny Cash, Sinatra, and lots of Motown songs.
At the end of the night, the club manager walked up to me and told me that I had a phone call.  I felt my breathing speed up, somehow knowing that something was wrong.  It was a friend of mine that was an officer on the Myrtle Beach Police Department.  He needed me to come out to the old hanger at the end of Highway 15.   The hanger was just a few miles from the NCO Club and with great concern, I headed there fearing something happened to Ricky.
The fog was coming off the ocean making it hard to see the flashing lights as I arrived at the old hanger.  I pulled over near the barbwire fence surrounding the Air Force base and could see where Ricky busted through the gate and the barbwire was wrapped around him.  His Harley was still caught in the fencing and Ricky was laying against a fence post with a bottle of bourbon in his hand and a black crow, the name of a local drug gang, painted on his chest.
It was all too clear the scene had been staged as a last warning for him to mind his own business.  Everyone who knew Ricky knew he did not drink.  Furthermore, Ricky being Ricky worked with the street kids and kept them safe from the gangs.  We got Ricky home to his brothers, a tight-knit family that had been friends of mine for many years.
The next morning, I went by his house to check on him.  He was a bit battered and torn and like always he picked me up and kissed my forehead.  Laughing he said it takes a lot more than bourbon and barbwire to scare me off.  We said our goodbyes as I was leaving the next morning to play some clubs in Richmond.  The last thing he said was if you ever need me reach out, I owe you, brother.  I smiled and said be careful what you ask for.
Saint Simon Island
Fall 1993
A crisp cool breeze welcomed the morning and I knew that today was a good day for a road trip.  I got a call from my friend in Saint Simon telling me an old friend that owned The Writers Café had passed away and left it to his estranged daughter, Pauline, named after Hemingway's wife.  I had a call into my old friend Ricky to meet me down there as soon as he could.  I put a few things in a duffel bag fired up the Harley and headed south.
______________________________
Chapter 2 by Raissa Urdiales
I visited the café frequently to talk with the great writer. There was magic in the connection that brought out the best in both of our creative souls but there was one thing that was troubling.  I could sense his daughter Pauline did not much care for my presence.
I frequently would see her out of the corner of my eye with a saddened face and sometimes when I looked into her eyes I thought I could see resentment.  I would learn later that her father had always wanted her to be creative but that would not be her path in life.  She was very quiet and reserved.  She did not like to attract attention to herself and was just as happy with determining what needed to be ordered for the café and tending to the money side of things.  She struggled to find a connection with her father because they seemed to have different ways of looking at life.
The interesting thing is to see another's point of view, you need to understand it and with that understanding your world becomes just a little richer.  I now understood why I was here.  I was there to assist in connecting these two people so they could understand each other and complete each other's world.
I started slowly by asking Pauline to come sit with us as her father and I would review my artwork and he would express in words what he saw.  I could see that sometimes she did not agree with what her father saw and I would inquire as to what she saw.  I would assure her that there was no wrong answer.  I would listen intently and write my notes. The magical thing was that in her expressing what she saw her father saw it too.  The connection that results from human interaction with the catalyst of a piece of artwork still amazes me.
The next time someone says a picture is worth a thousand words you will now know why it is so very important to share those words.  Humans connect in many different ways.  Language is only one connection.  Not everyone has a gift for the right words at the right time but the expression of those words is how we learn what is going on deep within a person's soul.  If you pay attention, you can begin to see the expression in their eyes, on their face, throughout their whole body.  It is then that you learn to speak without saying a word.
Little did I know that time to share was dwindling quickly for Pauline and her great father to share.  There was one morning I arrived at the café and was greeted by Pauline. Her father's chair was empty.  I could see immediately on her face something terrible had happened.  She did not have to say a word.  I knew the seat would no longer be filled and hugged Pauline tight and could smell the salt of her tears as they escaped her eyes.
______________________________
Author Note
This is the fourth installment in a series called The Long Journey Home
Coming Soon:  The Last Manuscript