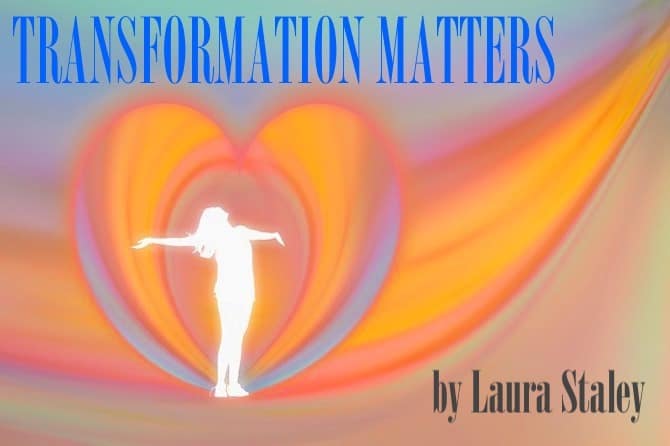 I've been observing how essential boundaries are on my transformational journey of continuing to become unrecognizable to my former selves.
Staying strong in one's boundaries while respecting other people's right to choose their passions and purpose seems to require self-love, self-awareness, and embodiment which allows you to cultivate grounded confidence. You get to learn to let go of being liked along with the fear of disappointing people.
Living independent of the good opinion of other people continues to be some of my bravest work along with making peace with and loving all the parts of myself and trusting my body wisdom.
I had signed up for a class and paid the money. I noticed something in the online processing about no refunds-a box I needed to click to process the payment. Somewhere inside of me I registered this as a red flag yet proceeded.
I changed my mind, especially when I realized the people pleaser part of me made the choice to be in this class rather than my True Self grounded in my deepest held values.
I texted the facilitator that I wouldn't be in the class and respectfully requested a full refund.
We got on a phone call. The facilitator asked why I changed my mind-what happened. I calmly spoke my truth. I let her know I felt concerned that if I didn't register for the class, I would lose the meaningful connection I experienced with her. I identified my people pleaser had made the choice.
She acknowledged the courage and good work I did to identify this and to speak my truth. She also said, "These parts of us can be dark and insidious and not like the light parts of ourselves. I will not give you a refund. You signed the contract. This isn't punishment."
I let her know I saw the people pleaser part of me as healing in the light of my expanding self-awareness. I let her know if I made a purchase at Target and changed my mind, I could return the item with the receipt for a full refund. I told her I did not do business this way and that I would no longer do any future business with her.
Throughout this interaction on the phone, I spoke calmly from a centered place inside of me anchored in confidence, safe enough to speak my truth, brave enough to be vulnerable about my realization, and strong enough to release both the relationship and any future business with this individual.
How many times have I gone around the mountain of money transactions gone awry? How many times in the past have I remained in seething silence as my scared, flattered, manipulated people-pleaser and her money parted ways?
Brene Brown, Ph.D., discusses how some of us get to work on having strong backs along with our soft fronts and wild hearts in her book, Braving the Wilderness. How important it is to put BRAVING into practice:
Boundaries-set, hold, respect boundaries. Let go of being liked and fears of disappointing people
Reliability-say what you mean, mean what you say. Avoid overcommitting and/or overpromising to please others
Accountability-learn how to step up, be accountable, take responsibility, apologize, engage new behavior as the best form of an apology. Let go of blame, stay out of shame
Vault-learn how to keep confidences and avoid hot wiring connection through gossip, common enemy or oversharing.
Integrity-learn to practice our values even when it's uncomfortably hard. Chose courage over comfort.
Nonjudgment-learning to give and receive help. Let go of "fixer/helper" as source of self-worth
Generosity-Learning to set boundaries that allow us to be generous in our assumptions about other people. Be honest and clear about what's okay and not okay. (Brene Brown, PhD)
Takeaways from this experience:
She set a boundary of no refunds. As much as I wish she had both spoken this fact out loud in the initial invitation phone conversation and placed the phrase in bold in the contract, she did not. Refrain from signing contracts (or automatically clicking the box) when there is a no refund clause. Practice– Buyer Pay Close Attention. In the future ask, "Is there a no-refund clause?"
Diligently practice the PAUSE whenever an ASK is on the table, especially during a phone conversation with someone you know. Pausing allows time to check in with yourself to be certain a Yes comes from your deepest held values and passionate commitments rather than a people pleaser part desperately seeking approval. The more you love, accept, and forgive yourself, your people pleaser part can quietly step outside to look for butterflies while you engage Adulting.
Check-in with your body wisdom. (As soon as I got on the phone call with this individual my body sensed somewhere along the trajectory of the call there would be an Ask and my gut was correct.)   Trust your gut!
Continue cultivating deep inner peace and grace from the True Self, the silent observer for she remains a source of wisdom.
When money and contracts are involved, be extra cautious and hit PAUSE.
Continue being courageous, self-aware, and honest with yourself and other people. You are always learning and growing.
Be aware of other people's boundaries and honor, practice yours.
What are you learning about boundaries and your skillset with creating and holding clear boundaries with people?