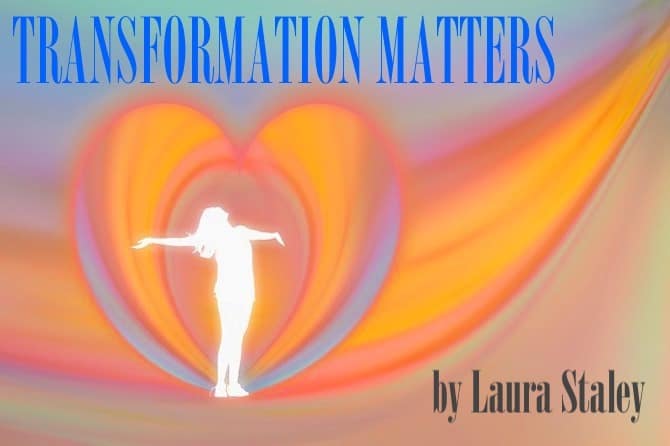 Our greatest fear is not that we are inadequate. Our deepest fear is that we are powerful beyond measure. It is our light, not our darkness that most frightens us. We ask ourselves, Who am I to be brilliant, gorgeous, talented, fabulous? Actually, who are you not to be? Your playing small does not serve the world. We were born to make manifest the glory of God that is within us. And as we let our own light shine, we unconsciously give other people permission to do the same.

—Marianne Williamson
A few years ago after I became single, I dated a man, who I met business networking. I learned a great deal about myself during this short period of time as I brought an end to my pattern of being connected to people who struggled to bring their best selves to the table with me. During this entire time, I kept growing my witness consciousness, that part of me that watched me do me and others say and do what they said and did.
I remember many moments during our dating time together of internally throwing a "flag on the play" as I witnessed behaviors that occurred unkind. I realize now that people put voice to insecurities in all different ways. The insecure voices in my own head had become much quieter.  The work to make peace internally remained mine to do.
On one occasion at a morning open networking event, I walked up to a woman to introduce myself and learn what she did. At the point in the conversation in which she asked me about Cherish Your World, I began to share about how I help people and why I'm passionate about the principles and practices of feng shui. The man I had begun dating approached us, looked at the woman, and said, laughing, "Don't listen to her. She doesn't know what she's talking about!" The woman looked at him, said something to him that I don't remember, and returned to our conversation. I remember thinking that he wasn't funny nor was his comment kind or supportive. Some part of me felt foolish, small, and diminished. I had felt that way many times in my life.
As his birthday approached, I became inspired. A fun idea bubbled up. Instead of purchasing a gift, I chose to create a collage of many things this gentleman loved from both his childhood and life as my birthday present to him. When I joined him and his friends at a really nice restaurant to celebrate, I handed him the collage. He looked at me and said, laughing, "Wow. You have too much time on your hands!" I remained silent. His close friend, who witnessed his response, approached me and said, "That was a really kind, thoughtful gift you created for him."
Again, I watched as most of me bore witness to his demeanor, words, and deeds. A part of me shrank into small, foolish embarrassment. Another part of me, a stronger, more confident me, knew he had revealed himself, once again, and that I no longer needed to collect evidence of the not good fit we were as a couple. In many ways, we remain very different people. I chose to stay at the restaurant and quietly observe him with his close friends as they drank and ate. Like an anthropologist, I silently ate my meal in quiet discomfort mixed with gratitude.
A few weeks later I ended our dating experience together. The small, foolish, embarrassed part of me had shrunk. The courageous, confident, worthy part of me had expanded. And I grieved as I noticed a whole other part of me had fallen in love with this gentleman, for he is a really good man, just not the right fit for me. I had experienced a full array of his expressions without any agenda to alter who he was. I had observed my responses and what had come alive inside of me during our time together. These realizations live to this day as my breakthroughs.
I'm grateful for every single moment because this experience became a place in which to leap forward with greater clarity about who I wanted to become, the ways I am fortunate to love and honor myself and other people.
This year I have decided to create a collage of all the things I love about my life. I have created collages for several other people I love and have not ever created one for me. I have spent a lifetime bearing witness to other people in their humanity and their greatness, their flaws, and fabulousness. I believe the time to take ownership of my voice, multifaceted expressions, and passions is now.
As a gift of integration to a world of people who've held up mirrors to my goodness that I have, at times, deflected, I no longer have to shrink from the truths of who I am, what I came here to share, why I'm on the planet. I can fully bloom like a lotus flower growing from the mud.
When you observe other people from that silent, non-judgmental space inside, you learn a wealth of information that leads to greater understanding from an expansive, compassionate place. People show you who they are with their words and deeds. You reveal yourself through your words, deeds, or silence.
When you pay attention from your heart, you can notice a great deal about friends, strangers, colleagues, acquaintances, companions, clients, children, and family. Listening beyond your ears or busy mind, while dropping into your loving quiet witness, you can see through eyes of awareness and discernment. You make better choices when you dispassionately collect information about yourself and other people through the lens of your dignity, vulnerability, and value. The people we walk towards and choose to be with for a reason, a season or a lifetime often reveals what we most need to learn about ourselves, about being a patient, loving, self-aware adult person.
May you grow in self-awareness as you integrate all the pieces and parts of yourself. May you come to know your true, beautiful self. May you see yourself through the eyes and hearts of those who truly cherish you because they have learned to love themselves.