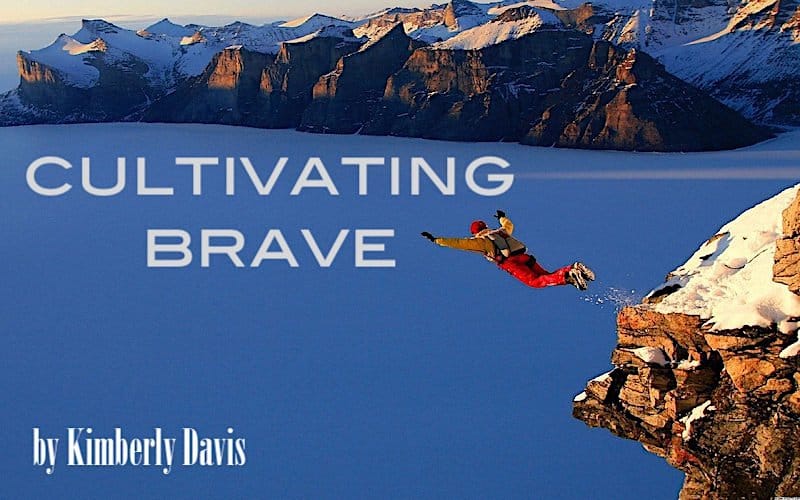 Have you ever noticed that hyper-awareness can be a force for good or evil?
I think I'm becoming a hypochondriac. All this virus-talk has me aware of every ache and pain. Things that would have totally gone unnoticed before, are now front-and-center.
Yesterday I think I had a hot flash, which my brain immediately registered as a possible fever, which triggered my amygdala to send out a red-alert in the form of stress hormones, which in turn caused nausea and dizziness. Within seconds, I was convinced I was dying and told my husband not to tell my mom because "she has enough to think about without worrying about me." It's going to be a long isolation.
He took my temp and I'm totally fine. My brain settled down, the cortisol dissipated, and all the "symptoms" immediately melted away. When they say "it's all in your mind," they're sometimes right (and these days sometimes wrong, which is troublesome, to put it mildly.)
But that's how powerful we are. We can be rockin' our world, doing great work, bringing our best self, and BLAMMO! You focus on the wrong thing and it all goes to hell-in-a-hand-basket (I was raised by a Kentuckian. I inherited some real gems when it comes to sayings!)!
So, given the current circumstances, what are we to do? Are we just victims of our amygdala; our brains set on high-alert for the next however-many-months?
I don't know about you, but that sounds like a pretty awful way to while away the hours at home, with the people you love but can no longer escape, in your house that looks like a bomb went off, as you figure out how to make dinner out of your 6th can of beans for the week. Not pretty at all.
Thankfully I know Melissa. My friend Melissa is a self-prescribed "neuroscience geek" who has written a book called "Happier Hour with Einstein" (a follow-up to her first book, "Happy Hour with Einstein," you see what she did there?) and she reminds me that "One way to prevent an amygdala hijack (which was what happened to me) is to incorporate the practice of mindfulness. MRI scans show that after regular mindfulness practice, the amygdala appears to shrink and the prefrontal cortex (the part of the brain that runs how we think, how we express ourselves, how we decide and how we behave) becomes thicker and stronger. The neural connectivity in the brain also changes. The connection between the amygdala and the rest of the brain gets weaker, while the networks associated with attention and concentration get stronger." Sign me up for that!
This, my friends, is where we find our power.
Whether you start a sitting meditation, a walking a meditation, a breathing practice (which, given that this is a virus that affects the respiratory system, makes a lot of sense), yoga, or something else, now is the time to get our minds working for us, not against us.
We're in this for the long-haul. Together. We can make choices that allow us to become better. To hone our brave when it is most fleeting. Choose the better you.
©A Thoughtful Company, LLC