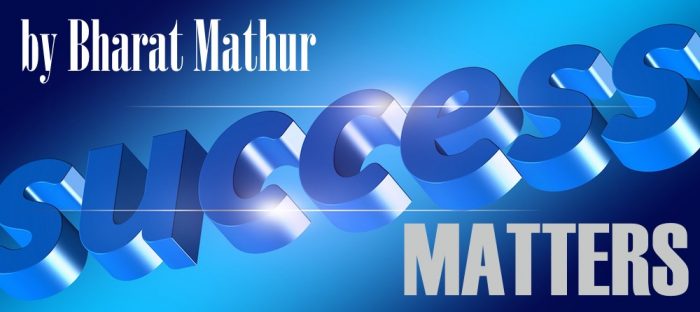 Part 6 of 6

The shift in technology from traditional to Internet-based and the expanding utilization of embedded sensors to take care of the minutest indicators in agriculture offers an extraordinary growth opportunity.
We shall pay attention to the highest payoff regarding immediate notification to the peasants concerning any variations in the status of their fields. It shall play a significant role in the experts' prediction of 70% growth in food production by the year 2050 when the global population hits 9 Billion.
Let us examine the prospects of over-riding gains in the immediate vicinity starting with the proper use of water. As one of the most precious resources for crops, unregulated flow of water can mean a major disaster.
There are online water management related services cropping up around the world that can tabulate the data related to various plant choices. They help the farmers watch particular portions of their farm dedicated to each crop variant in particular.
Services such as "The Open Geospatial Consortium" offer necessary weather-related charts that help with planning and management. Such services are proving extremely helpful in the drought-prone areas. That is where farmers have very limited crop options. They cannot afford higher-yield crops due to scarce resources. Advance notification of an impending disaster can better prepare the farmer for corrective or remedial measures to save the plants and increase productivity.
Prior information on weather, soil conditions, nutrient needs, specific fertilizer, time, and quantity provide much-needed help. Such an effort gives the farmers a stronger and far-reaching control over the crops. Not only that, the ready availability of harvesting time-frame, arranging transportation to the distribution center and current pricing information can all work together to give the farmers an edge and help them better prepare for the future. Higher yield and related income per crop are the right incentives to the farmers to buy better quality seeds. It helps them plant more top yield varieties and create a snowball effect for the future.
Another significant and much-overlooked benefit is the possibility to protect the crops from pests and infestation. It is now possible to take preventive measures without expensive pesticides and fungicides. Although it may not sound like much, a large portion of crops falls prey to pests across the world, each harvest season.
Availability of data related to oncoming swarms of dangerous bees or other pests can alert the authorities in advance. Such information can help launch proper fumigation and save against potential disaster. It offers the farmer protection against possible loss. Availability of extra food of better quality becomes a possibility thanks to averting pest invasion in large numbers.
Scientists across the world are trying to identify high-yield strains of grains, pulses and other essential food varieties. Their aim is to reap maximum possible benefits from the analytical data generated by embedded sensors. This information relates to moisture, acidity, soil condition, alkali content, weather patterns, water quality, and humidity. This effort, backed by real-time data, shall give a massive boost to agricultural production over the years.
With all the controls of advanced machinery available on the Smart Phone screen, avoidable harvesting losses are easier to control. Efficient supply chain management ensures availability of a much larger quantity of food grains, fruit, nuts, and fresh produce to consumers. The same holds true in the case of grain elevators' management as well. Analytical data can help avert unsubstantiated decisions.
The above scenario is a small glimpse into the potential gains for farmers while using 'Internet of Things' technology.
There are lots of other application scenarios such as ID Tags for livestock. These little devices keep track of animals' individual health data. Availability of this information can save the entire herd from widespread disease/s or unnecessary cull causing massive, preventable losses.
Another major and yet unrecognized contributor to farming is the honeybee. Apiculture, the science of maintaining bee colonies, has never been front and center of much scientific research so far. These little bees with a painful sting are much sought-after as direct contributors to pollination affecting a significant part of crops.
Scientists and engineers in Germany have recognized this long overdue necessity to tackle dwindling honeybee populations across the world. They are studying the bees' nutrition requirements in different weather cycles and climates.  Data drawn by sensors and conveyed in real-time through "IoT" shall bring in sizeable rewards in the not too distant a future.
Last, but not the least, we have cultured beef making rounds in a big way. By growing it in advanced lab environments, scientists have successfully mimicked almost all the features of real beef without slaughtering the cows as a food source. Memphis Meats is one of the pioneers in this field. Here is their story, from their own WEBSITE.
"Our Story
We love meat. However, the way conventional meat is produced today creates challenges for the environment, animal welfare, and human health. With global consumers spending nearly $1 trillion per year on meat, and demand for meat expected to double in the coming decades, one thing is clear: we need a better way to feed a hungry world.
That's why we started Memphis Meats. Our goal is simple: to change the way meat gets to your plate. We're developing a way to produce real meat from animal cells, without the need to feed, breed and slaughter actual animals. We expect our products to be better for the environment (requiring up to 90% fewer greenhouse gas emissions, land, and water than conventionally produced meat), the animals and public health. And most importantly, they're delicious.
With our home base in the San Francisco Bay Area, we're combining the innovative spirit of Silicon Valley and the rich food traditions of the American south to provide a better meat and world." No wonder, Bloomberg reports "Bill Gates and Richard Branson Back Startup That Grows Clean Meat."
With just one small change taking shape of a major revolution we can see enormous savings in terms of livestock rearing, maintenance, slaughter, processing, transportation, water usage and feed production, as well as vast tracts of land reserved for these farms.
One indirect and yet immensely powerful offshoot of a reduction in the need for animals as a food source will be cut in greenhouse gas emissions as cows have been proven to be the largest producers of the dangerous methane gas damaging our environment.
How can you beat such an important development that not only brightens up the 'Future of Food' scenario but also saves the environment at the same time?
Thank You!
P.S. ONLY your uninterrupted 'Claps' will be the true indicators of your understanding where we stand in relation to 'food in the future.'