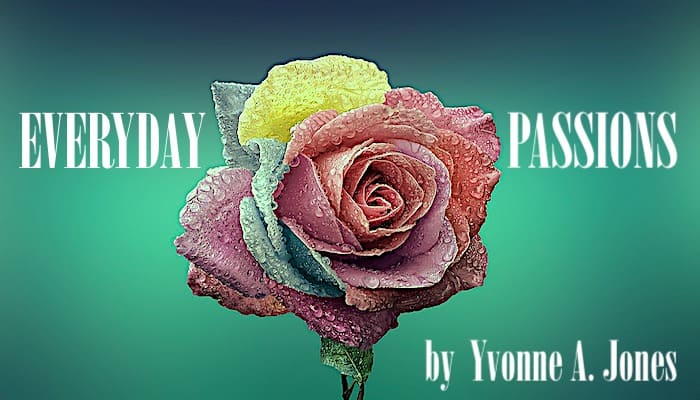 The little girl lived with her parents in their modest home at the top of the hill.  Theirs was the last property on which a home was built.
Surrounding them on three sides were hundreds of acres of woods and open land.  On the north side of the property, a fence separated their property from the neighbors.  Although their neighbor's gate was only about 100 feet from the front gate of the little girl's home, the houses could easily have been separated by a half mile because of the way her house was set back from the roadway.
The view from the property at the top of the hill was beautiful because you could see the Caribbean Sea and a portion of Golden Head Beach in the distance.
The house on the hill was a little less than a mile from the main roadway, and in the late 1950s there were no street lights to guide the pathway of the residents, so everyone traveled with a flashlight.  It was not unusual to see a few people using 'bottlelamps' at night.  There were regular bottles, like soda bottles in which they would pour lamp oil (kerosene oil) and add a wick. Sometimes tightly folded pieces of fabric would serve as the wick. They were careful to use them outside only. The view from the property at the top of the hill was beautiful because you could see the Caribbean Sea and a portion of Golden Head Beach in the distance. At nights you could also see the twinkling lights of the Golden Head Beach Hotel in the distance.
On a warm summer's day, something or someone sinister was lurking. It would change the way the little girl's mother viewed where they lived.  Her mother, more than her father, no longer felt safe. The woods around the property where the little girl was allowed to go and pick up hundreds of locusts (tiny sweet green fruit surrounding a black seed) that would fall overnight no longer appeared friendly.
The little girl, named Belle, was only four years old and her mother, Mrs. Braham, rarely ever left her at home alone. Her husband was at work and she had a dilemma.  Belle had a bad cold and she needed to go into the town to the Pharmacy to get something for her cold. She'd been coughing a lot the night before. She considered leaving her with Mrs. McKenzie as she had before in a pinch, but she didn't want to impose on the McKenzie's since Belle was not well. Belle and Mrs. McKenzie adored each other and she knew Mrs. McKenzie enjoyed Belle's company. Belle had a love for older people and they loved her.
Mrs. Braham thought, "No one ever comes here unless we know ahead of time. I'm just worrying over nothing. Belle will be fine for about two hours." She said a prayer with Belle, closed the door and told her she'd be back as quickly as she could.  Because she'd be walking to and from, she knew that no matter how fast she walked, it would take at least two hours. She hoped and prayed the Pharmacy would not be too busy.
About an hour after Mrs. Braham left, Belle heard someone calling outside.  She saw a tall man who asked for her parents.  She told him that her father was at work and Mama had gone into town to get medicine for her but he could wait until she got back. She immediately got out the book, "From Paradise Lost to Paradise Regained," a hardcover book she loved, which started with the account of Adam and Eve in the Garden of Eden.  She began reading to him and showing him pictures of the serpent offering the fruit to Eve, Adam joining her in eating the fruit, and their dismissal from the Garden. He showed a lot of interest and asked her lots of questions. After a while, he introduced playing Hide and Seek.  He apparently went inside the house during this time, while she was outside looking for him.
That night they prayed together.  Her parents kept thanking Jehovah because they knew his angel had kept Belle safe.
Later on, Belle could not tell if he heard or saw her mother returning but he decided to leave. On her mother's return, she told her everything that transpired and wondered why her mother kept asking her if the man had touched her.  To Belle, it was as if her mother's eyes had become fierce to the point of frightening her.  The man had made no attempt to touch her, even as she read to him. Her mother then broke down and cried, hugging her as she did.  When Mr. Braham returned home and they told him what happened, he said they were going down to the Police Station to report it. Her father also discovered that the money he always kept in his jacket pocket was gone. That night they prayed together.  Her parents kept thanking Jehovah because they knew his angel had kept Belle safe.
Some months later the Police asked her parents to bring her to the Police Station. Without hesitation, she was able to identify the man who came to her home that day and spent about an hour with her alone. Imagine her parents' shock when they were told by the police that he was a serial rapist and had raped several children and teenage girls!  Belle heard the term 'rapist' for the first time in her life.
Mr. & Mrs. Braham believed that whether it was the fact that Belle started reading to him and kept his attention on something else, or she'd experienced God's protection in a special way, they were immensely grateful that their little daughter was protected from an evil man. They would eventually build another home on the property, closer to their neighbor and always had dogs for added protection, but Mrs. Braham never felt totally safe for her daughter. It would be another five years before they sold that property and built another home elsewhere.
For Belle, whether her mother transmitted her fear to her, or she developed her own measure of fear, the woods around her home no longer appeared friendly and while she'd venture to get mangoes or other fruits, she made sure her mother knew she was going and she stayed within calling distance from the home.