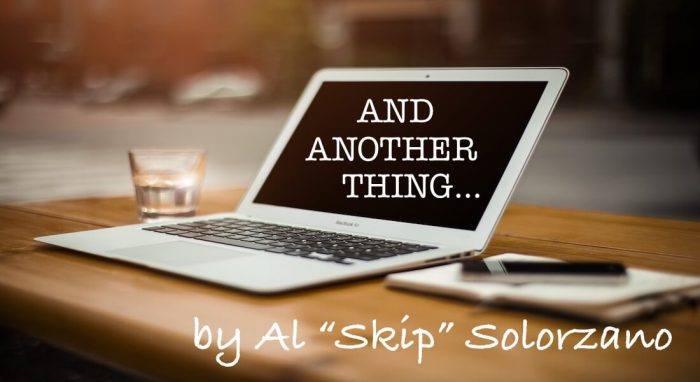 The escalated attention to our political climate has generated a renewed interest in community involvement. Recently I have been contacted by friends seeking my perspective in accepting invitations to serve as board members. So for those contemplating this type of commitment; drawing from personal experience I will wade through the shallow end of the pool to offer this insight. Before doing so, let me state the intent to serve our community is a noble aspiration. The first time I served on a community board was in 1987 and I was elected as a board of director with minimal experience, but a genuine inspiration towards the betterment of my community. In a "learn as you go" mode I soon discovered various degrees of personal and group accountability. I discovered that the majority of my sixteen (16) colleagues shared in my novice level of no prior experience in this capacity, or board training.
Yet, here we were accepting the fiduciary responsibilities (managing the assets for the benefit of others), the monetary accountability, and potential liability to serve in an official board capacity, which was in our case representing the interests of a 501-C6 business organization. At this stage, the organization was in its infancy and not financially capable of hiring staff, so I define this type of organization as being one that is a volunteer board led endeavor. In this posting, I will not go in depth on my interpretations of the characteristics between a board led or executive led organization; however, I do wish to highlight what one should contemplate when seeking or being asked to serve on a board.
I find it amazing today, I run across an overwhelming number of organizations that have individuals serving on their respective boards without training, board insurance or a seated legal (relevant) counsel. Let's review these three prominent categories.
Board Training: Since my initial experience serving on a board, I have participated in multiple board training; then later served as a facilitator in this area of responsibility. I am of the unwavering opinion that as a prerequisite to serving, all candidates must attend some form of approved training before participating as a board member. In addition, on an annual or bi-annual basis the entire board as a unit schedule some form of basic review. To avoid misinterpretation or conflict of interest, these types of training must be facilitated by an independent party, without affiliation to either a seated board member or the administration.
Legal Counsel: Legal Counsel a component where I've have witnessed misrepresentation or the unqualified delegation of legal capacity. Similar to doctors in the medical field, attorneys specialize in law under multiple categories. For the purpose of applicable demonstration let me share the following example. In this scenario, I will substitute legal counsel with the position of medical counsel. Now let's say your organization medical counsel was represented by a chiropractor and your organization requires responding to a medical crisis. Well although your medical counsel might be a distinguished individual; he/she may not be the appropriate expert to be of service – get the picture? I also find it common that so many organizations legal counsels do not regularly attend board meetings. Yet, an organization's legal counsel should be a full board participant, as the board treasurer is expected to attend all general meetings. If qualified, and my name was on the letterhead as legal counsel, for reasons of liability I wouldn't miss a beat.
Board Insurance: As critical as I stand to insist organizations have individuals responsibly trained to serve as board members with the appropriate legal counsel, organizations must invest in securing board/organization insurance. In fact, to address liability, legal counsel would emphasize how paramount the issue to protect the interests of individuals, the organization and its membership by being properly insured. Whether one serves on a non-profit, volunteer, charitable, employee group or whatever organized distinction; the minimal cost to protect your organization, staff, volunteers and board members is a non-debatable topic.  The board members should realize they assume a personal level of accountability in liability for representing others or a cause.
This is a dangerous issue that for unjustified reasons seems ignored. As an example let's say your organizations hosts an event at a location without property insurance, a guest endures injury; who then is targeted for liability – the organization and its principal body, the board members.
For efficiency and to represent the interests of the party served, individuals should offer fluent qualities and understand the basics of organized meeting protocol, such as Robert's Rules of Order; the Brown Act; Conflict of Interest; Parliamentary Procedures; By-laws; and if your organization employs staff, labor and employee laws.
To be elected or appointed to serve as a board member can be an honorable distinction, as well as an admirable commitment to serve the best interests of others. However, the individuals and group/organization should be expected to be fully versed, qualified and protected. The resources to augment your success are readily available.
Skip