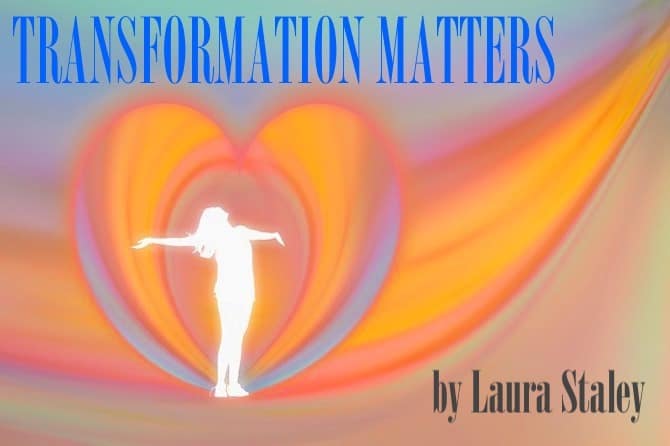 The beauty of a woman is not in the clothes she wears, the figure that she carries, or the way she combs her hair. The beauty of a woman is seen in her eyes, because that is the doorway to her heart, the place where love resides. True beauty in a woman is reflected in her soul.

—Audrey Hepburn
After a nighttime dreaming of slopping wet clay globs of make-up on my face and neck, then standing in front of a group of people who occurred like a whole bunch of cats doing whatever they wanted to do, not paying a bit of attention to me, I awoke, remembering the time my mother insisted I enter a beauty pageant.
"It's for a scholarship!" she insisted.
While the word "scholarship" indeed came in the title of the event, this definitely was a beauty pageant. All the contestants would be judged by a swimsuit competition, talent, and answering "World Peace" to the question, "What is your highest aspiration?" This was not "Jeopardy" or a Lego robotics competition.
Because I stood 5'3" the organizers directed me to the children's section to select two outfits for a fashion show luncheon that would take place a couple of months before the pageant.  I was told that the pageant didn't have the resources to do alterations to clothing. A high school sophomore at this juncture, I painfully knew each body flaw I possessed like hot flaming shame characters doing their best to berate me. Walking into the children's section felt like another layer of shame.
My comfort zone remained with books and classrooms, not racks of clothing.
Academically, I excelled. Socially, I struggled to fit in. Too many times I had the experience of a group of popular girls making fun of me. Yet, when one of them would encounter me alone in the bathroom washing our hands at the sink together, she'd be kind, even admiring of me. I concluded-alone, kind, in a group- mean.
One day in an at-the-sink encounter, I got handed an envelope by one of the popular girls. As I gently tugged on the inside decorative card "It's a Party" leapt out at me. Astonished, I happily accepted the invitation to the slumber party. The gathering included the cheerleaders, the really beautiful girls, who dated the handsome, intelligent, and athletic guys. In my naivete, I thought I had been accepted into their ranks.
While playing some games in our pajamas, I heard a bunch of girls squealing that all our bras had been placed in the freezer. That quickly turned out to be a lie. My bra had been selected as the solo cold "prize." One girl grabbed my bra and swung it around the kitchen while the rest of the girls laughed and pointed at me. Red-faced and nauseous, I walked to the bathroom and puked into the toilet. I don't remember packing up my things and calling my dad.
I do remember standing patiently at the curb with my overnight backpack and rolled up sleeping bag waiting for our family's blue Chevy station wagon to pull up. The dark night, the rustling of leaves on the trees welcomed me as they always had. Taking in big gulps of air, I felt the nausea dissipate as tears slid down my face, warm then turning cold as the night autumn air met my hot sadness.
How would I ever face any of those girls during the next week of school?
Sitting in a chair as a woman put make-up on my face before the fashion show luncheon, I cringed as another woman, who had already been extremely critical of my thighs, walked over. "If she has those ugly blemishes on Pageant Night, be certain to use this product on her face as it will cover those unsightly pimples." Now, I officially felt like that permanently flawed object, a walking blemish, a disgrace.
How I sauntered through that room in the manner the director had taught us while wearing a floral print sleeveless dress and then a matching lime green terry cloth shorts & top with sandals I do not know. I barely smiled. When I did smile, my mouth remained shut tight; a pressed-lipped, fake face on top of a growing fury that likely flashed in my eyes. All the faces of grown women sitting at their white-clothed draped round tables became a blur. I focused on the sidewalls of the hotel banquet room during these modeling struts of objectification. I can still hear the woman on the microphone, "This sporty outfit will eventually look amazing after Laura has a summertime tan and trim thighs."
Afterward while riding in the backseat of the car with my mother driving, I made my fierce declaration.
I quit! I refuse to be in this pageant! I hate this! The women are mean! I don't care about the scholarship money! I'm hideous looking and I will not win!
A fiery argument with my mother erupted in the car.
Back at my parent's house, my dad offered the back-up I needed after I walked quickly past him in the foyer and ran up the stairs. As I sat at the top of the stairs, I overheard my dad speak after my mother's tirade. "I believe it's important to honor Laura's choice. If she doesn't want to compete in this pageant, then I say she doesn't compete in the pageant."
Beauty pageant drop-out got added to my life experiences resume.
Years later after divorcing my second husband, who made certain I knew I did not have big enough boobs or butt throughout our 22 years of marriage, I finally discarded my body dysmorphia and set free most of the shamefear inside of me.
My daughter, on break during her freshman year of college, appreciated me for not ever shaming her body as she observed her college female friends struggling with body shame. I realized at that moment that I had broken the cycle with my daughter. When I birthed her, I remembered vowing to not ever dump that crap into her reality. I focused my attention on her interests, what brought her joy in being alive, her courage, resilience in facing challenges, healthy eating, and activity. I focused on healing my own patterns in conversations with other wise people rather than speaking of them in front of her.
My son and daughter witnessed me completing a half marathon. I participated in a triathlon named after my dad three summers in a row. I remain active to this day.
Being vibrantly healthy in mind, heart, body, and soul became more important than external packaging. How people treat other people continues to be where I pay close attention. A person's packaging may look all polished, but those inner character qualities matter most of all. Cultivating an internal radiance of dignity, compassion, kindness, courage, intellectual humility carries lifelong cred.
Some people did not arrive on the planet to be eye candy or bullies of other people or children. Some people learned to be some of the cruelest bullies of other people and children. Some people arrived to create, to express themselves, to break free from ancestral patterns, to defy worn-out paradigms, and live true to their soul's callings.
Have you learned to be kind to yourself no matter what you look like?
An obsessive focus on external beauty can distract you from passionate purposeful pursuits.
May you unlearn the legacy of body shame and shift your life energy to creative pursuits that bring you joy. May you realize that from the moment you were born you were a beautiful soul with unique gifts to be generously shared with our world.