Sheila Escovedo aka Sheila E is a world-class drummer, percussionist whose credits read like chapters in a music history book: Pete Escovedo, Marvin Gaye, Prince, Beyoncé, Herbie Hancock, Diana Ross, Lionel Richie, Ringo Star, Stevie Wonder, Gloria Estefan and George Duke.
I interviewed Sheila E on her world tour. Having been Prince's musical director, I was interested in Sheila's ability to lead teams of musical giants amongst the many things we talked about. Take a look at the interview below.
Leadership lessons from Sheila E
Time and Timing: The musicians at the back of the stage are vital to the success of the musicians at the front of the stage. A great rhythm section makes the difference to peak performance. Time and Timing are essential and this is as true in business and life as it is in music.
True professionalism: True professionals in music are great at what they do, but they are also punctual and organised. Sheila learned this point from her father Pete. You may be the greatest technician in the world as a business leader, but if you are late for a meeting, your technical skills count for nothing. If one person is 10 minutes late at a meeting with six others present, a whole hour has been wasted.
As a Musical Director, Sheila emphasises the importance of treating everyone in the band with respect if you are to get the best out of the whole team. This of course includes the support team in a musical performance. I watched in awe as Sheila patiently put the band through its paces, talking to sound engineers to make sure the whole team were involved in the success of the enterprise. This rare glimpse into the secret life of a leader was a true masterclass on meticulous preparation in itself.
Creativity and incubation: Sheila talked of the value of incubation in turning embryonic ideas into polished jewels. It's a principle identified by Wallas in 1926, which I explored in the book Leading Innovation, Creativity and Enterprise, but forgotten by all but true creativity professionals.
Learning from family members: Sheila pointed out how she had learned intuitively from her father, just by listening intently and then mirroring the patterns, he played without ever having a formal music lesson. Paraphrasing Sheila when she was talking about learning from musical innovator and mentor George Duke:
"We just closed our eyes and listened – we didn't even know where the 'one' was"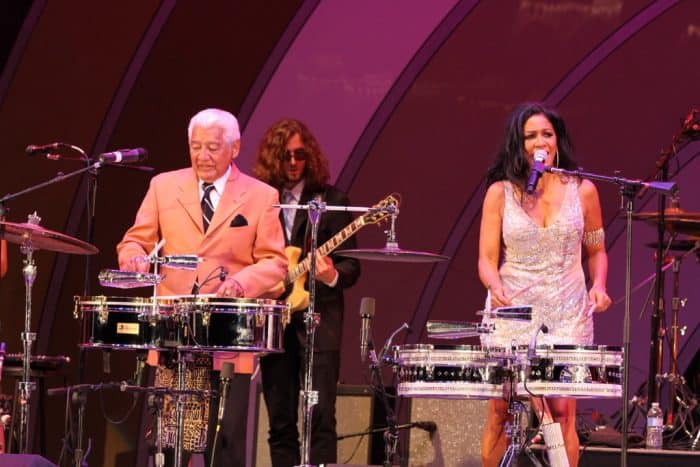 Song for my father – Sheila performing with Pete Escovedo