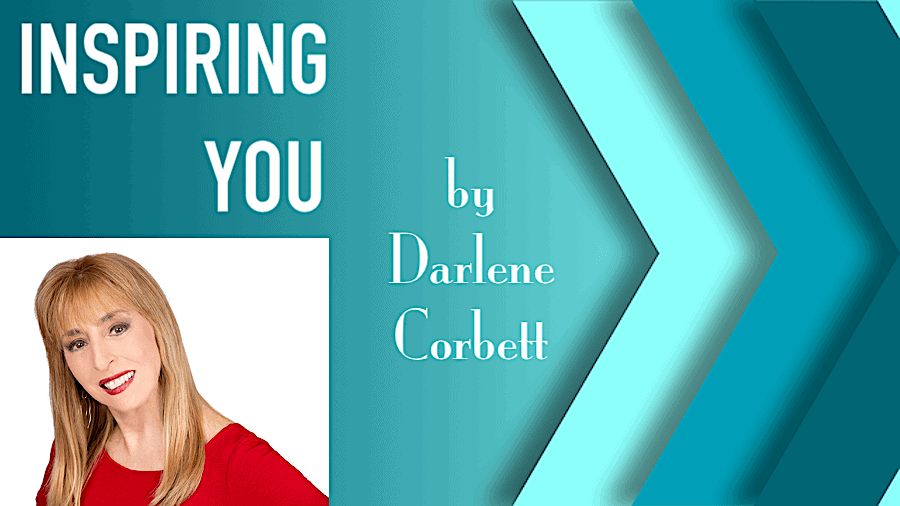 Life is an uneven path. People will have successes, and they will have disappointments. Some would instead refer to the latter as failures. I do not. Why might you ask? My view offers hope even though, as the great Winston Churchill said, "Failure is not fatal." Unfortunately, many individuals allow failures to be catastrophic. The result often stymies them and not temporarily. Frequently, you hear these same people say at a much later point, "If only?" My response to that is," What is the point of reminiscing?" Once the letdown occurs, it is over. You may have been pushed or fell, but the only real blunder is if you do not recover and stay down.
Adolescent Disappointments
I remember long, long ago, when I performed in tryouts for the Junior Varsity Cheerleader Team. I managed to get past the first round. The second trial, however, did not go so well. Although I was quite animated and could do splits, I could not manage the necessary cartwheel. Consequently, I did not make the team. I remember being very disappointed, so what did I do? I became determined and practiced flips, cartwheels, and round-offs. You think my preparation would have prompted me to try out again, but no. My insecure self declined even during my Junior year when I was invited by the Captain of the Varsity team to try out for an opening. I could not bring myself to do it. Although I did not forget this experience of adolescent angst, instead of saying, "what if," I think about, "How come?" Over the years, I realized that I was not ready for the possibility of another rejection. As I write this, I smile about how weighty this felt at the time. Although it was a trivial matter and not meant to be, the only thing I would now say to my younger self is, "Try, try again. What do you have to lose?" Ah, wisdom often does come with age.
Unfairness Should Not Keep You Down
Ms. M's confusion pushed me to work aggressively in a way I might not have. I believe her mistake is what helped me superbly craft my paper.
A few years later, I took a very different approach when faced with significant adversity around my desired career. During graduate school, I had a very intimidating and aloof field supervisor. On two occasions, she pushed me down along the bumpy road of life. First, this woman, who I will refer to as Ms. M, read an essay of mine before the onset of the first semester. She informed me that my writing was subpar for graduate-school education. I was devastated. I entered my first class a few days later and was immediately assigned a paper on the theme of boundaries. What did I do with anxiety on steroids around this assignment? I went to the library and began meticulously writing and editing. At that point, I met a peer, Barbara, who, forty years later, is like family. Being someone who excelled at writing, she perused my paper and thought it was fine. My wise friend was correct. When the teacher returned our graded assignments, I nervously peeked and could not contain my surprise and joy. The professor wrote that it was one of the best-written papers she had come across. Because of my triumph, I visited Ms. M to thank her for her feedback, and she shared with me that she had confused me with another student. I still shake my head about this several years later. Ms. M's confusion pushed me to work aggressively in a way I might not have. I believe her mistake is what helped me superbly craft my paper.
Do Not Allow Defeat To Keep You Down
My regular supervisor told me that she thought I would not return. I just looked at her as if she had two heads.
A few months later, Ms. M rechallenged me. She claimed I was not progressing as a social worker in training. My grades were excellent, but my understanding of the "process" was not. For those unfamiliar with the world of therapy, the process is like learning a musical instrument, the unfolding of the therapeutic relationship. I was beyond crushed. The head social worker of the program was furious with the field supervisor and thought she was far too harsh with me. This compassionate social worker tried to ease my distress. She could not, and neither could anyone else. I went home on semester break and contracted a severe flu, which lasted a couple of weeks. When I returned to school, I was still a bit weak but ready to go. My regular supervisor told me that she thought I would not return. I just looked at her as if she had two heads. The thought never crossed my mind. Yes, I fell, but as soon as possible, I bounced back. I continued for the next year, working vigorously and rigorously. Eventually, I comprehended the process, graduated, and, although initially insecure as many therapists are, went to work. My passion and desire to serve others superseded all. In 1989, I became self-employed, and as they say, the rest is history.
Tenacity Is The Key
Did I need to be challenged so profoundly? Who knows? What I learned later is that Ms. M used her unkind tactics on many students, some much older than me. I also learned that others struggled with the phenomenon of the process. In retrospect, this adversity forced me to toil in a way I had not expected. I refused to succumb, and eventually, the storm subsided, and the sun did shine through. My calling to be a therapist never abated, and when Sound Wisdom published my book, those difficult episodes of long ago came to the forefront.
I am now sixty-three years old. The greatest lesson for me throughout my life is that if we believe in something, tenacity is the key to success. You must not retreat. Perhaps, you might have to change directions. Well, if that is the case, find another course and keep going. Even if a mighty storm comes into your path, continue onward. Nothing stays the same. At some point, the sun will come out. If you remain on course, you may capture a fleeting opportunity to experience a majestic rainbow. How much better can that be?
What About You?
What are your thoughts? Do you believe in the potency of tenacity? Do you agree that if we keep going, we may receive more lavish gifts than imagined?
I invite you to share your thoughts.