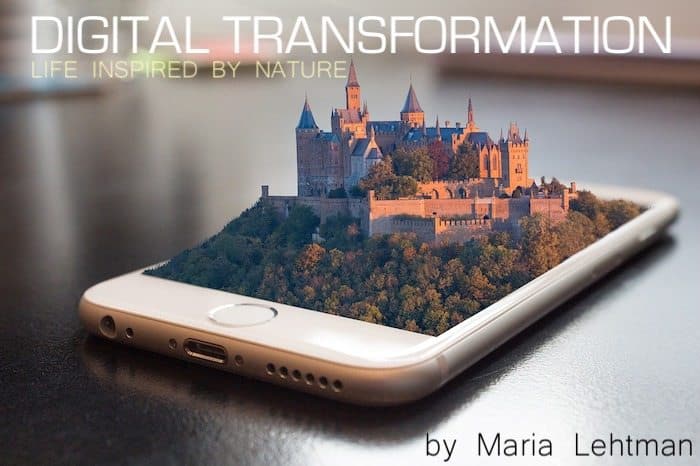 Your digital net-worth is like an ocean, with high and low tides. It can never measure up to who you truly are. Shooting stars are only visible for so long. You are constant. Keep your weather-eye on the horizon, not the fickle waves. 

~ Maria Lehtman
Do you stress about the image you create in social media? Does it impact how you feel about yourself and your abilities to be current? Do you have pressure toggling the multiple social channels required in today's digital identity?
In my last article 'Mirror, Mirror – The Other Side of Social Media' I highlighted issues about self-esteem and cyberbullying – especially in parenting and guiding our youth today, the Digital Nomads. This post dives deeper into opportunities and threats our digital identities have on our self-esteem.
The looking glass – the perception of digital esteem
A typical way of measuring someone's influence is looking at the person's social media presence. The traditional social media format looks at the following criteria:
Followers: How many followers, connections, contacts or fans an influencer has
Impressions: How many times your message appears in your target audience's radar
Traffic data: The amount of traffic that is directed to influencer's site or account.
The criteria can be very fickle. You need to stay consistent, current, and active. Those born in the digital nomadic era are naturally following each other. Life already revolves around social media and digital presence also on the anonymous platforms (Lifewire educates about a few of them such as Whisper, After School and Psst). If you have an established profession and personal brand, your fame could go down with the social media platform. You need your network to follow you from one platform to another unless you already have your target audience on multiple platforms.
Ca. 3.5 billion people are using social media today (2019, SmartInsights) – the figure increases by over 10 percent year over year. However, the trend is starting to plateau, and the growth will be driven more over the 65s segment. Currently ca. 27% of social media users would be prompted to purchase a service or product based on the ads and visiting the site behind the social media profile. Some might say that this is a low figure – but if we consider that social media was initially built for social networking, I look at the number differently.
Almost one-third of the people in social media are willingly or unwillingly exposed to advertising, sometimes without the ability to define what they would like to see. (There is only so many times a day you want to tell the platform what you do or do not wish to see.) And so just like the mainstream media, our behaviors, expectations, interactions, and opinions are starting to be driven by paid advertising. Who can tell if the products stand up to the values of the influencer? Is the advertising brand over-riding the actual personal brand and identity?
The analytics of social media audience is quite thorough even if the data would not offer the details on an individual level. You can see from your social media account's analytics, as an example, gender split, household income categories, net worth, marital status, occupation, consumer buying styles, education level, and homeownership. There are several free channels to follow your audience's main trends, e.g., from a Buffer post for social media marketing. So there is sufficient data to establish a basic commercial approach. On the other hand, it also lets you inspect how you can provide more value to your network.
Then comes the question of integrity and how trustworthy the social media and influencer brands are at the end. Influencers enforce each other's products, and entrepreneurs go where the income comes from. You need to keep your eyes open and read more than the reviews.
How do you build a personal brand in such a community?
What Is the net-worth of Your Digital-esteem?
If you met a friend after 15 years – would you spend time discussing your online presence? Or would you reflect your time together all those years ago, catching up as friends do? I bet the latter. 

~ Maria Lehtman
What we need to note is that social media influencer parameters are not everyone's measure and should not be considered the norm. Your self-esteem net worth can truly go haywire unless you understand the nature of social media. Why? Let's look at some of the online existence parameters:
Profile. Even before you start sharing any content, you are asked to complete a profile. That profile, your portrait image, and a short description of you have already defined your character on social media. Completely altering your profile becomes more and more difficult the further you go – it can confuse your followers. On the other hand, if your life goes through one or more transformations – you will feel frustrated at having to keep up a specific image. The Digital Nomads are likely to keep changing profiles even as they grow older. More mature generations and well-established users may lose a follower network if the brand image changes too much. Change can either be a good or a bad thing depending on what you are looking for.
Reality. Social media is your frontstage identity – it is not 'The Reality' – it is an impression of reality. Your profile portrays a defined aspect of you and your personality. No one will ever fully understand the parallel-realities behind the scene by just looking at your social media feed.
Achievement. Social media has a similar psychological drive for fulfillment as online games. Others are defining your sense of reality following your profile. However, followers are often stereotypes of your frontstage identity instead of a complete match to your full personality. In the long run, you may feel compelled, or even near-obsessed, to commit to the type of profile your stereotypes will follow and keep liking. The more 'likes' you collect on your shares, the more accomplished you feel…., but that only lasts until your next post. Is your next post what you genuinely want to share, or what you think others expect from you?
Communications. Social media appears to have genuine 'offline' networking. You are expected to form and develop relations online and be transparent to a certain degree for your relationships to evolve. However, what you share will be misunderstood, because most of the communication is increasingly micro-messaging: images, video clips, chats – moments in time. If you do not understand the context, you cannot interpret the message and the full spectrum of emotions behind it. Only an authentic relationship allows you the kinship to continue a more meaningful contact in an online community.
As a unique individual, you cannot measure your value, impact, and self-worth in social media parameters. If you try, you will fail by default because your expectation will always be higher than the reality. Expectations also tend to grow in time and through invested effort.