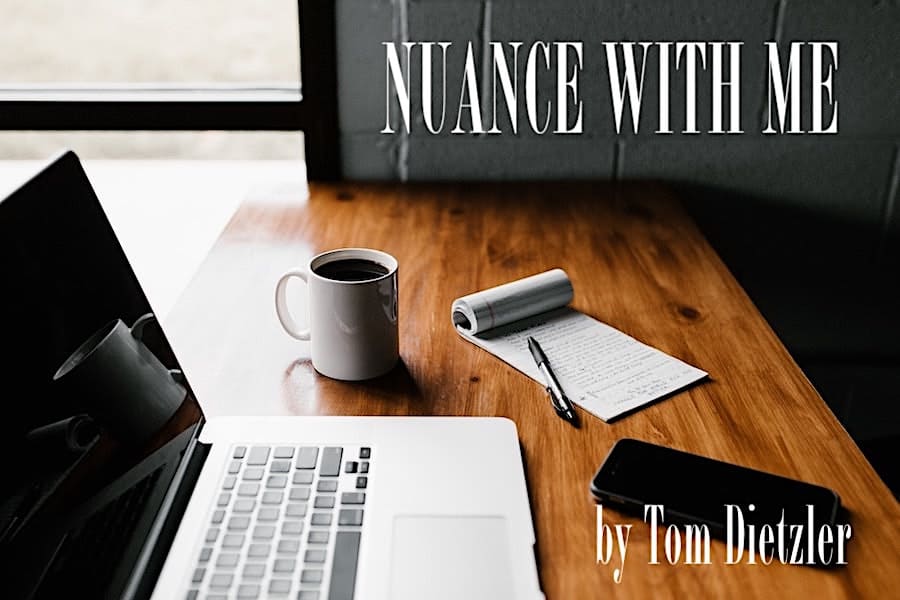 Before my blockbuster turn as the ageless angel Clarence Odbody in our local community theatre presentation of "It's a Wonderful Life," (see: Pneumonia and some help from friends) it's a little known secret that I had an audition for Friends. No, check that. I had an audition for friends, but it was well before the TV show ever came along.
In my discussion of taking control of a situation and changing my circle of friends back in high school (see: "Already Gone"?), I kind of breezed past a point that is worthy of an expanded discussion. I may have made it sound like I snapped my fingers and voila – a new batch of friends. It didn't happen like that.
Growing up in a small town in the '60s and '70s, a person gets to know everyone. My hometown was about 5,000 people and so it was fairly common to at least be able to recognize nearly everyone in town. The Catholic grade school that I went to was too small to serve the large contingent of Catholics in town. Instead of being a typical first through eighth grade. if it were a normal elementary school, I went to Holy Name of Jesus Catholic Grade School for second through sixth grade. I can go through my yearbooks now yet and tell you which kids went to Holy Name and which kids went to "public school" in my graduating class of 275 or so.
The guys that I hung around with starting in junior high were a mixture of Holy Namers and public schoolers. The scheduling gods were not too sharp in putting me in the same classes with some of these guys.
I did my best to be my own person, but eventually, I was too much of a follower, too eager to please people who weren't ever going to be pleased with me and I wasn't making good decisions.
So as I intimated in "Already Gone," in my junior year of high school, I found that it was time to get new friends. I stopped hanging around with the guys that I had always been with and tried catching on with multiple groups of other people. Since I didn't have as much history with the other people, it was hard for me to decide who should be "my tribe." There were guys that I knew who had been, for the most part, Holy Namers, but I just hadn't hung out with them. But I knew them, interacted with them, and thought they were pretty cool. The feeling was not mutual, however, as the guys that I had been hanging with previously were smart alecks, kind of arrogant at times, and fond of playing fast and loose with rules and laws. So yeah, I had to earn my way into this new group of friends.
I tried to be respectful and indulgent of them, tried to make conversation, and do whatever a 16-year-old does to win new friends. It wasn't quite clicking on all cylinders yet, but there were signs that "this could be a beautiful friendship." I wasn't put off, as I respected their reticence to put their faith in me. Heck, if I was them, I would've kept me at arm's length as well. I look back on one set of circumstances that might have turned the tide. I could be wrong, but, hey, this is my story.
I pulled no punches, I didn't elbow my way into stories, I listened a lot as their stories centered around shared adventures that I had not been a part of.
One night we were just hanging out. It happened that I saw them walking past my house and I went out to say hi. It was a nice summer night, and as we talked, I found out that they didn't have much of an agenda for that night. So they just lingered in my front yard, and we eventually sat there, on the grass, and talked all night. As I look back on it now, it had all the elements of a job interview, plus maybe a little bit of dating, and kind of some of the drama with meeting a girlfriend's family for the first time. What did that night consist of? Guy talk. Riffing on life topics. Talking about movies that we had seen, telling jokes, and verbal sparring. How did I do? I must've done ok – from that point on, I was kind of accepted and included in planning and doing stuff. What was my secret? I pulled no punches, I didn't elbow my way into stories, I listened a lot as their stories centered around shared adventures that I had not been a part of. I laughed when stuff was funny, and I shared things that I thought were funny, or important, or things that might be important for them to know about me if I was going to be included in their circle.
I had to listen. And not just to reply. I had to listen, intently, and remember what I was hearing, because if I just left my wicked, reflexively snarky sense of humor go lift its leg every time I felt the urge to pee out a story, I might have been given the long stare of death and my friendship with these guys would have shriveled on the spot. Another thing that helped is that I truly liked these guys, and I thought that hanging with them would be a mutually beneficial thing for all of us. I managed to thread the needle on a few stories, make them laugh, and some of my rejoinders on top of some of their remarks hit the spot as well. I couldn't research this like going into a job interview. But I knew that they were all watching me and listening to me – so I had to be authentic, and original, and myself. I didn't want the "me" of this night becoming a flash in the pan that faded out alongside some dull twit who seemed nothing like the guy that they met in my front yard that night.
As for the parallel with dating, it wasn't about making anybody swoon with just the right ambiance or meal or movie or a perfectly planned outing. But it's that "really nice you" that you put on to make a good first impression. I didn't have to laugh unnecessarily though, as these guys were genuinely funny, without being mean.
My main recollection is that it wasn't as hard as I thought it was going to be. I was fortunate in that it was kind of spontaneous, I just dove in and let them see me for who I was. Maybe sometimes we over-rehearse, over-prepare, over-think, over everything to the point of paralysis and inaction. There are plenty of instances where we need to rehearse, prepare and think… but the main thing is we just need to bring the real me and the real you and turn us loose.