"From birth to death, human beings are hard-wired to connect to other human beings. Face-to-face contact matters: tight bonds of friendship and love heal us, help children learn, extend our lives and make us happy. And not just any social networks will do: we need the real, face-to-face, in-the-flesh encounters that tie human families, groups of friends, and communities together. "
~Susan Pinker, The Village Effect
Inspiration is Everywhere
Not long ago, we took 360° Nation on the road, journeying over 7,000 Miles coast-to-coast across the USA by rail, doing our very best to meet with as many of our writers as possible along the way. And that we did – a dozen writers across the country, one at a time, face-to-face. Each gathering was different but each brought our relationships even closer, as this was our first-ever non-virtual contact. And that's when the proverbial ground shifted for us and inspiration surfaced.
Little did we comprehend until that trip just how isolated we've all become and equally, the power of human connection —particularly post-pandemic. Zoom calls are nice, but as we confirmed as each meeting concluded, you just can't beat the warmth of a smile, a handshake, or a hug. The ripple effect of coming together has been transformational for us to the extent that we've now got another coast-to-coast rail adventure planned before year-end. And on a larger scale, we began to imagine the possibilities and the power of bringing our community together.
Up until then, we've pushed back on the notion of anything resembling a classic, stodgy "conference" because we don't do stodgy. But our travel experience inspired us to simply take a step back and "re-imagine" the classic conference model into something that "fits" our constructively disruptive strategy coupled with our "for good" versus for-profit ethos… And that's when the magic began to happen —setting the foundation for us to finally convene our first-ever 360° Nation "signature" gathering slated for March 2023 in Tampa Bay ⤵︎
Just Reimagine …
By design, it will be unlike any other gathering you've ever experienced. Because like everything we do, we will be "reimagining" it all from beginning to end. It's not a virtual event. It's not a conference. It's not a seminar, a meeting, or a symposium. It's not about attracting a big crowd. It's not about making a profit, but rather about making a real difference, as break-even is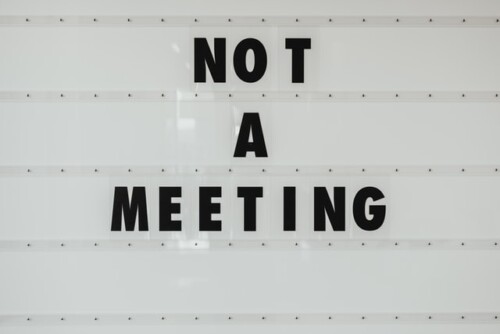 our quest. And it won't be your typical run-of-the-mill everyday meeting crammed with podiums, speeches, team-building exercises, PowerPoint presentations, and all the other usual humdrum.
In fact, it will intentionally be none of the above, because it's going to be a genuine encounter. Where conversation trumps presentation. Where authentic connection runs deep. Where less = more. Starting with capping the attendance to maximize the opportunity for genuine connection and engagement. And ending with "WOW" –what a game-changing experience! Don't wait, as limited seats will be available. And we're intentionally rolling this out nine (9) months in advance, allowing you ample time to plan, and perhaps look upon our event destination as a family escape to the Sunshine State during one of the best times of the year here in Tampa Bay.
---
CLICK HERE TO LEARN MORE | CHECK FOR TICKETS | JOIN WAITING LIST!
We hope you'll join us, but don't wait, as a total of just fifty (50 Seats) will be made available, and that's it. Less = more. More handshakes. More hugs. More connection. More togetherness. Because as you know, we're simply better together…
---