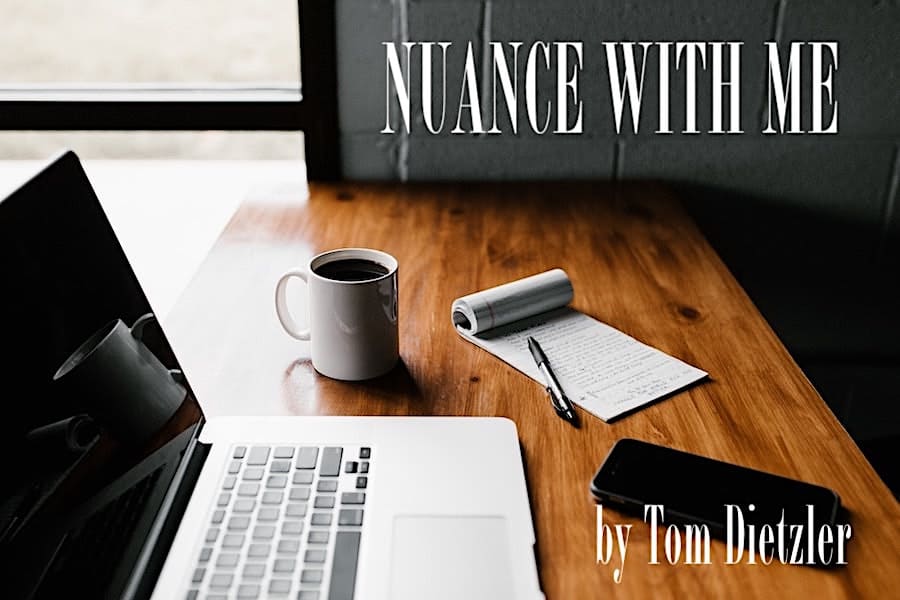 I had written a totally different piece, dear reader – be very thankful that you are reading the one that is falling upon your eyes at present, instead of an earlier tantrum.
I want to call attention to a man who gave his life is service to a cause that he felt was bigger than himself. He had left his homeland in Norway with his family and settled in the mostly unsettled western frontier that would become the state of Wisconsin. Eleven-year-old Hans came with his parents and three younger siblings in 1840, making their home in the Muskego Settlement, now a southwestern suburb of Milwaukee. Eight years later, it became part of the state of Wisconsin.
Hans Christian Heg was the highest-ranking Wisconsin soldier to die in the Civil War, he was 33 years old.
I don't want to give in to the temptation to make him larger than what he was, but he was a good man. He was a dedicated abolitionist and ardent in his anti-slavery beliefs. He was the first Norwegian American to hold elective office in Wisconsin, being elected State Prison Commissioner at the age of 29. He was commissioned to the rank of Colonel in the 15th Wisconsin Volunteer Infantry. He served nobly and proudly in the Union Army, involved in battles at Shiloh, Corinth, Stone's River, and Chickamauga. He died in Crawfish Springs, GA, on September 20, 1863, one day after being mortally wounded in the Battle of Chickamauga. Wisconsin soldiers played a prominent role in the Civil War, the "Blackhats" of the Iron Brigade were some of the most decorated and fiercest fighters of the Union Army. Hans Christian Heg was the highest-ranking Wisconsin soldier to die in the Civil War, he was 33 years old.
Colonel Heg was memorialized with a statue by Norwegian sculptor Paul Fjelde that was placed on a pedestal very near Wisconsin's capitol building in Madison, WI. The statue stood in a place of honor from October 17, 1926, until rioters tore it down on June 23, 2020. The statue was forcibly removed from its pedestal, beheaded and dumped in nearby Lake Monona.
So leave it to a white guy to decry the tearing down of a statue of young (white) man who gave his life for his country in the cause of abolishing slavery, which Heg abhorred. It's not a secret that I am a history buff of fairly long-standing and I have read and studied many aspects of the Civil War. I am fiercely proud of the part that my home state of Wisconsin played in the Civil War, and think that we should revere and respect those who fought and died in one of the most singular pivotal struggles for freedom in history. World War I was massive carnage that resulted from old grievances and silly treaties. World War II tried to settle the scores leftover from WWI and turned into a few madmen seeking world domination – many millions of people died as a result of those wars. The American Civil War was between two factions that were fighting over an ideal.
For some people, 600,000 people dying to save our country and end slavery isn't enough even for a down payment. Ending slavery did not end racism. We won't end racism until we change our hearts.
All of us, we need to change our hearts. I am not getting into the discussion of seeing color or trying to treat people differently. I am going to do my best, to model and be the best at what I can be to love everyone, unconditionally, and to try to understand their stories, their backgrounds, their perspective without judgment. It may not be following the narrative or the dictates that so many are preaching, but how can loving everyone where they are at take a wrong turn? You do you, I am gonna do me. I am going to love everyone.
Hans Christian Heg died for something bigger than himself. He dove into his adopted homeland and made it a better place. He didn't make it perfect, but he exchanged his life for a higher ideal so that others can climb on his shoulders and make it even better.
Dragging his statue down, decapitating it, and dumping the rest of it in Lake Monona does not change his life, or his sacrifice or his meaning one iota. He has been dead for more than 150 years, he might not have even liked the statue.
George Floyd died for no good reason. Some idiot thought that his life was disposable. I mourn his death and what it symbolized. Did tearing down Hans Heg's statue on June 23 properly memorialize George Floyd? What about the seven-year-old girl in Chicago, the eight-year-old girl in Atlanta, and the six-year-old boy in Philadelphia – all who were shot to death this past weekend? More funerals, more unprovoked death. Are we supposed to be selective in our outrage? Should we put Hans Heg's statue up a few more times and tear it down separately for each one of those deaths? George Floyd is still dead, and our attention span is focused on tearing down everything.
I am not trying to change the subject. I am just wondering.