Pic Link
Are you thinking about beginning your career in healthcare? Before you do, there are a few questions that you should be asking yourself. Let's start with the big one of why you want to work in healthcare. There are lots of reasons people choose this career path. If you are at a college level, you might choose to study medicine because, like law, it's prestigious. However, be careful with this reasoning because while doctors are respected, not everyone in healthcare earns the same level of gratitude. And, if prestige if your main reasoning behind this move, you might not have the passion to get through the difficult classes, the long lectures and the years and years of training.
Perhaps you've decided to get into healthcare to make money because again, you've heard that doctors earn a fortune. They do but only in certain positions and roles working under various employment contracts. Again, not everyone who works in healthcare will find their fortune. So money might not be the best reason for this goal.
This leaves an important question. What is the best reason to go into healthcare? Well, it's a great career if you want to help people and love caring for others. It's also a fantastic option if you have fascination and a great interest in how and why the human body works. It may also suit you if you want to make a real difference in the world, changing and saving lives. So, at this point, you should be wondering whether you're entering into health care for the right reasons. If you are, there are a few other questions that you need to consider.
Am I A People Person?
If you're a people person, you're going to love interacting with others on a daily basis and connecting to individuals regularly. In some roles in medicine and healthcare, it's going to be crucial to put people at ease and reassure them everything is going to be okay. In others, a lot of your job will be interacting and connecting with different patients. If that sounds like a dream come true, it looks like you could be perfectly suited for a career in nursing.
As a nurse, most of your day will be spent around patients. You will be giving them basic treatment, preparing them for procedures and explaining what form their treatment will take. You might think that your role will be similar as a doctor, but this simply isn't the case. In fact, research shows that doctors actually spend very little time working with patients, except for completing or advising on treatments. As such, it's possible to be a doctor with a distinct interest in the human body and no interest at all in patients.
Of course, there are plenty other jobs in healthcare that allow you to avoid people completely such as working in research. As a researcher, you should be able operate behind the scenes, gaining the information that doctors needs for treatment purposes. Or, you could be at the forefront of medical research determining how tech and new medicine could help various patients.
Is nursing the only job in healthcare that involves the full focus on patients? Not exactly because there are plenty of others such as mental health assistance. Working with mental health patients, the treatment will always involve discussion and interactions as well as helping them tackle the route of their issues. For instance, you might be working with someone who has a general anxiety disorder. This could involve putting them in situations that typically make them feel uncomfortable and helping them to work through it.
Can I Handle The Commitment?
If you decide to work in healthcare, you could be looking at around eight years of training before you get anywhere close to becoming a qualified doctor. That's a long time, and you have to be dedicated if you want to get through it. A lot of people top out after two years and choose different careers instead. If you don't want to find yourself in that position, you have to make sure you are ready for hours of studying a multitude of exams and coursework as well as on hand experience that far exceeds the typical coursework that you can expect on other courses in college. And don't forget that when you're finished there, you have to move on to different levels of training at medical school. It's enough to put anyone off healthcare.
Particularly, if you know that you don't have the grades or the academic achievement for this level of studying. Luckily, there are alternate options to work in medicine that don't require as much training. For instance, we have already mentioned nursing. Becoming a nurse, you might think that you have to go through the same level of training as a doctor. But you don't, and a nursing degree could take anything up to three years.
Or, you can consider working as a paramedic. Paramedics main focus is always going to be on emergency care. What does this mean? Essentially, it means that a paramedic will handle the issues that need to be taken care of straight away. Their main job is to ensure that the patient is stable by the time they reach the hospital doors. So, some of the basic skills they need would be CPR. You can get CPR certification online, so it's certainly not the four-year commitment that you enter when you begin medical school. In fact, most paramedics are out on the road after one or two years, so there's a definite difference here.
If you're heading into the research area of medicine, training levels and times can vary dramatically. It all depends on what type of research field you want to enter into. Usually, you will spend a few years learning basic medicine, after which you will pick your specialty.
Is It Your Typical Job?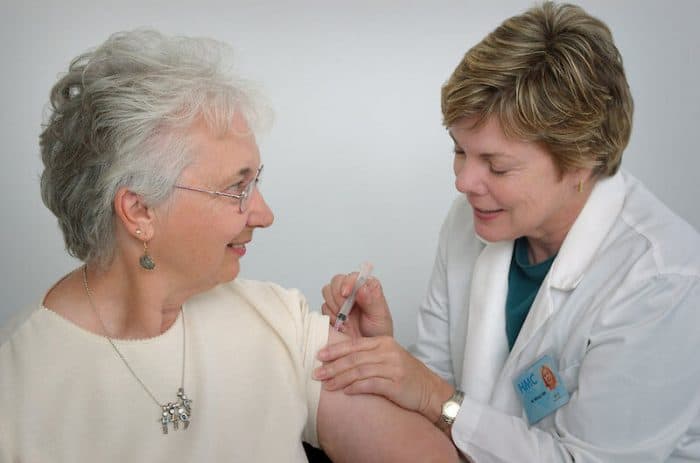 It isn't because typical jobs tend to have set times and work schedules. Medicine doesn't, particularly if you work as a specialist, a doctor, a nurse or a paramedic. Nurses, in particular, work exceptionally long hours and have been known to work shifts that spread over a day. Yes, they have breaks, but they often don't leave the hospital, instead of taking advantage of the on call rooms as do doctors. If you work in a busy city hospital on a night shift, it's quite possible that you'll be there from 9 pm to 9 am. As for fully trained, professional private doctors, they have their own issues. They could be called back to handle the treatment of a particular patient or for a medical emergency. So, once you gain your medical degree, you'll certainly have a lot of responsibilities. If you thrive under this type of pressure, you could be perfectly suited for this role.
However, there's also the problem with attachment. In medicine and healthcare you are going to be around a lot of death and disease. It comes with the territory, and you need to be able to handle this type of emotional trauma. You will find that a significant part of training in medical school is based around the idea of ensuring that doctors are prepared to handle the emotional stress that comes with the job.
Should I Go Private?
You have two options when working in medicine. You can either work in the private sector or the public sector. The private sector offers a more luxurious and high-quality service to patients who can afford to pay for it. However, in the public sector, you will often find patients that are more in need of assistance. It's important to understand that private medical practices only hire the best staff, doctors, and nurses. So, if you want to gain a position in a business like this, you need to make sure that you excel through medical school or with whatever qualification you are pursuing.
The benefits of this type of position is that you will get better pay and benefits. Oh and remember those long work hours? Well, they won't be a problem because doctors working privately often have typical, standard work hours. This is the only place in the healthcare industry where you'll find that type of setup. The reason for this is simple. Private practices hire fewer numbers of staff and as such can afford to give them cushy benefits.
But what about the public sector of health care? What benefits, if any does this offer? Well, the starting point to consider would be the adventure and excitement. In private you'll typically be dealing with standard cases. In the public sector, anyone could be brought into the emergency room and doctor or nurse, you'll have to help with their treatment. No two days will be the same, that's for sure.
You see, there are plenty of questions to consider before you pursue a career in healthcare. And until you have thought about the answers to these questions you won't know whether this career path could be the right choice for you.
Image Source