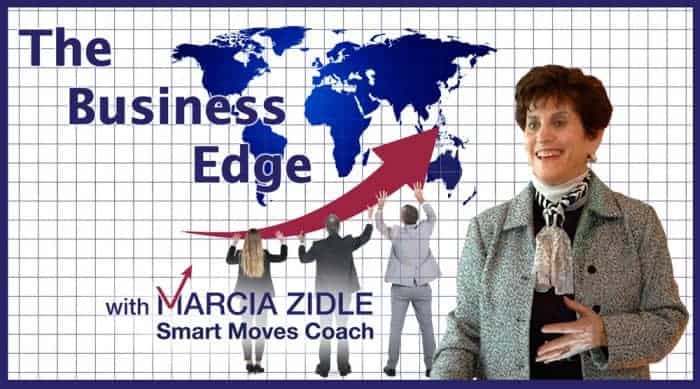 by Marcia Zidle, Columnist & Featured Contributor

[su_dropcap style="flat"]I[/su_dropcap]S YOUR COMPANY experiencing a revolving door of leadership at the top? Or what about your mid –level leaders? A lot is being written about the low level of employee engagement and retention. Yes, this is an important issue. However, let's look at another factor.
Are You Selecting the Right Leaders?
Organizations often are unclear about what they are looking for in a leader. It's usually a long list of skills and experiences that would require the person to be able to "walk on water" or be the next  Richard Branson,
David Maister, in his article "Do We Know What We Want?," presents a diagnostic tool   to help organizations decide on the appropriate leadership style it wants and needs to "facilitate your company's discussions of the characteristics it seeks in a leader.".
Using the Diagnostic Tool
There are a series of "paired" qualities that a good leader might possess. In each case, either quality in the pair might be desirable, and (perhaps) an equal balance desirable. However, the point of pairing these qualities is to ask: if there HAD to be a choice between the two items in the pair, which would you really prefer in a leader?
A simple way to "force" people to think through their preferences (and also to provide a simple way to aggregate the views) is to ask them to allocate 100 points between each of the paired items. Thus, if the respondent thinks the CEO should be mostly focused on the external community rather than inside the company, he or she could allocate 90-10 or 80-20 to the "outside / inside" pair.
As you scan the alternatives below, bear in mind that either side of the pair is (or can be) a virtue in a leader. The purpose issue here is get more clarity about what kind of leader would be best for your organization and to go from a laundry list to a workable priority list.
Here's a sample of the thirty-two paired choices found in the article.. Do you want your leader to be someone who ….
[message type="custom" width="100%" start_color="#F0F0F0 " end_color="#F0F0F0 " border="#BBBBBB" color="#333333″]
Focuses on working inside firm versus focuses on a high profile with clients and marketplace
Leads in accordance with a strong personal ideology of his or her own, versus be the kind of person who tolerates different views, values and approaches
Has a track record of generating business, versus a track record of managing people well
Has strategic acumen personally, versus the ability to facilitate and let others innovate and make strategic choices
Has the best business qualifications, versus has the best character qualifications
Focuses on preserving the company's historical culture versus changing the culture to adapt to meet new challenges of the marketplace
Emphasizes ambition and growth, versus someone who emphasizes caution and risk management
Emphasizes reasoning and logic versus someone who emphasizes emotion and excitement
Acts a peer, a first among equals, versus someone who is clearly a leader and will manage that way
Acts as the company's "face" or "identity" in the media, versus someone who facilitates others achieving a high profile
Is hands-on, involved in the details, versus hands-off, sets the direction and then holds people accountable
Focuses on getting things done (i.e. a "driver") versus someone who focuses on getting it right (i.e. an "analytical")[/message]
Smart Moves Tip
You can adapt this tool to your own organization, inserting key trade-offs that have been omitted and deleting ones you think are less critical. If you are like others with whom I have used this tool, you will find that it will force the selection team or board to reflect in depth on the required characteristics of effective leadership for the organization and, perhaps more importantly, what kind of leader they are prepared to accept and be guided by.