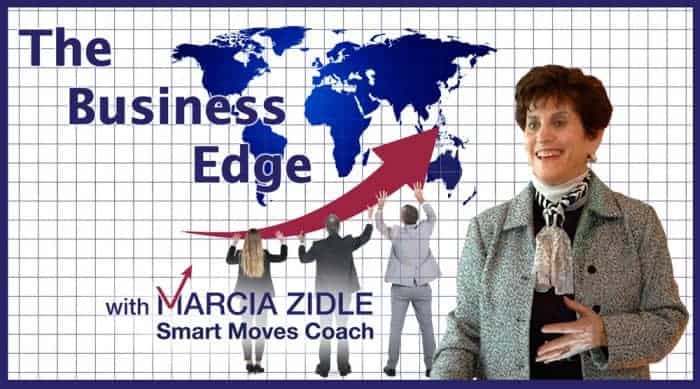 [su_spacer]Stand at the front door of your organization and what do you see as you look outside? What are the opportunities and the obstacles "out there" that have the potential to affect your business or agency or institution's success?
Do You Need A Fortune Teller To Find Out?
Not really. What you need to do is engage in environmental scanning. It is a simple technique of paying attention to the present to discern signs of the future. To ensure that you take a 360 degree view of your environment, I suggest using the STEP approach to identify those obstacles and opportunities.
Social
Depending on your business, you might examine demographics or population changes (for example, the aging of the baby boomers); or the impact of cultural diversity (the increased presence and power of minorities); or the growth of worldwide terrorism. How will these changes affect the products and services you provide?
Technological
Think about e- mail and the cell phone. What was it like before these business tools came onto the market? What is it like now? What will be the next generation of cell phones? What other technologies are coming down the pike? How will they enhance or hinder your future products or services?
Economic
What economic changes are occurring? How will this item affect businesses and consumers? For example, a social service saw many changes including possible inflation, the growing gap between the rich, the middle class and the poor and less foundation funding. One of the key implications for this agency was the need to expand its services. Employment or job search programs were added for a growing group of people who are not "making it" financially today.
Political
What are the changes in local, state, national and international politics? Will the recent mid-term elections in the United States have major or minor implications for your business or agency? How will new or revised laws or changes in regulatory systems impact your organization?
Three Critical Questions
After you have completed your environmental scan, then examine the information and answer these critical questions:
How might these trends affect our organization in the next one to three years or perhaps the next five to ten years?

Are there opportunities out there that we should be exploring? What are they and how can we leverage them?

What obstacles exist that may hinder our success in the future? What are they and how can we manage them? |
No, you don't need to be a fortune-teller to see the future. By paying attention to the present, what is happening today, you can discern signs of the future.
[su_box title="SMART MOVES TIP" style="glass" box_color="#5226ff"]The value of environmental scanning is twofold: First, it develops a common perception of internal and external forces or trends that are affecting your organization. Second, it pinpoints obstacles and opportunities that have the potential to impact to affect your business or agency or institution's success account. How do you keep up with change? What methods do you use to find out what's happening "Out There" that can affect your business or organization? What's been your experience with environmental scanning? [/su_box]
My Motto Is:
If you do what you always did, you will get what you always got. Therefore, MOVE outside of your comfort zone; that's where the MAGIC happens." To bring that magic to your leadership and business, subscribe to Marcia's monthly Execubrief: Business Edge- Smart Growth Strategies with insights, inspiration and intelligence on how to build great businesses that matter – those that do well and do good.

Did You Know That a New Kind of SMARTS is needed?
75% of leaders are derailed for reasons related to emotional competencies, including inability to handle people problems, unsatisfactory team leadership during times of difficulty or conflict; or inability to adapt to change or elicit trust. – Center for Creative Leadership. Do you want to boost your emotional and social intelligence and be a more effective leader? Let me help you do it!