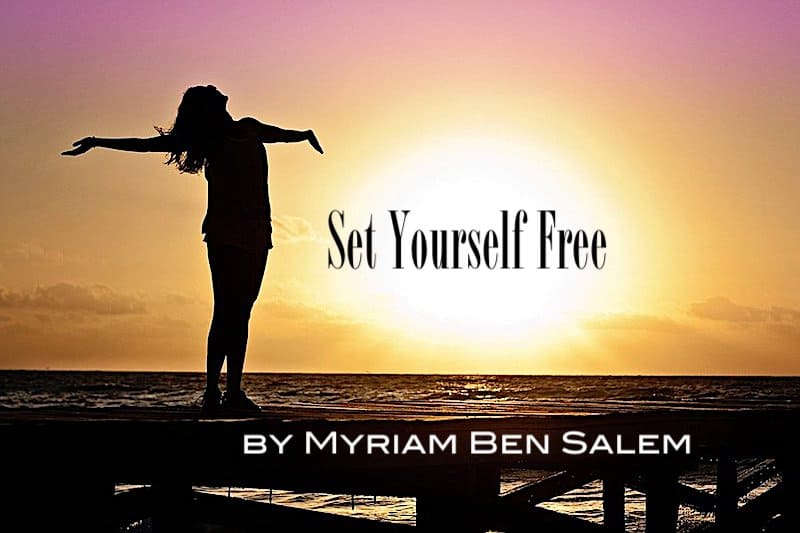 This has happened to all of us; at least once in our life. We were not liked by an animal and built a belief around this episode.
So what! It doesn't say anything about me. I don't like them anyway!
Actually, it does. It is telling a lot about two details:
We are probably too left-brained. That is we are being scripted deeply in logical and verbal thinking, which turns to be totally inadequate in solving problems requiring a great deal of creativity.
We are insecure. We are afraid. All our life choices, decisions or lack of them are driven by fear of:
The unknown; failures; others' perception and judgment; being rejected, humiliated, disappointed, hurt, betrayed; showing vulnerability and being considered as a weak person or, even worse, being taken advantage of; not being heard or understood; not being worthy of respect, love, appreciation, belonging, and the list goes on…
There could be another explanation, as well, but I prefer limiting this article to non-psychopaths if you don't mind; or at least the nonviolent of them! This is to say, it's not that animals don't like you guys; they rather don't like your fear. They don't like you never getting out of your anxious mind and reaching to your amazing heart.
They don't like you not giving yourself the permission to feel, be truly present and get amazed!
How do I know this? I was in this place before. I know exactly how it feels and I used to hate it. This was the "before the self-development journey era".
Why am I sharing this with you? Simply because becoming friends with animals is one of the sweetest things worth living!
Here is a small collection of those unique simple and pure connections:
The ladybug
I was reading a book when this small creature showed up and landed on my hand. I welcomed it with a smile saying "Wanna play a game sweety? It's quite simple: I will allow you to walk on all my body except for my left knee. You win if you succeed to reach it!" Yeah… too silly I know! So, each time it was approaching my knee, I was gently blocking it. The ladybug tried from above, from below, kept trying for at least 7 times. Then, it flew. I thought it finally gave up, and guess what? It landed back on my knee. I could barely believe my eyes…
Well, guess you win brilliant ladybug!
The licking cat
I reach my habitual coworking space. I sit and start preparing my space. A cat is laying on the floor. It turns to look at me as if someone called it. I wave and say "hey buddy" with a smile. It comes to my direction, sits on my thighs. I pet it. It starts licking my arms and purring. The sensation was so weird & delicious at the same time… In parallel, it presses a bit with its fingers on my arms; and, since I have some kind of allergy against pressure, it leaves some 3D prints.
Its owner (the coworking space owner and a friend of mine) sees them a while after and asks "what's going on with your arms?" I explain to him. He feels bad, apologizes and promises he will watch his cat next time to which I answer:
Oh no please don't; it was one of the sweetest, most pleasant and fulfilling moments ever!
The dogs on the beach
I was on the beach, sitting in front of the sea and looking at the waves when three dogs ran to my direction. In the beginning, it was awkward since they were swimming and still wet! They were playing in turn on my back and neck, and I was laughing and saying "I don't have food for you guys, I swear!". Their owner, first hastening to my direction, suddenly stopped, was looking at the scene with this "confused" face before adding: "guess you can keep them; they seem to really like you!
Conclusion:
We are the ones responsible for creating magic in our life by progressively killing our insecurities and reconnecting with your inner world. It might seem impossible in the beginning; it might seem unbearable; it might even seem nonsense. But the outcomes are worth the effort and the accompanying pain, I promise!
The equation is quite simple: Are we willing to continue living in our anxious mind, operating from an auto-pilot mode and stealing some short moments of joy or do we prefer reaching to our core part (The Universal Correct Principles), set our inner kid-free, discover the meaning of inner-peace and create heaven on earth after paying the price?
The choice is yours! Choose wisely and your future self will be so grateful to your current one.