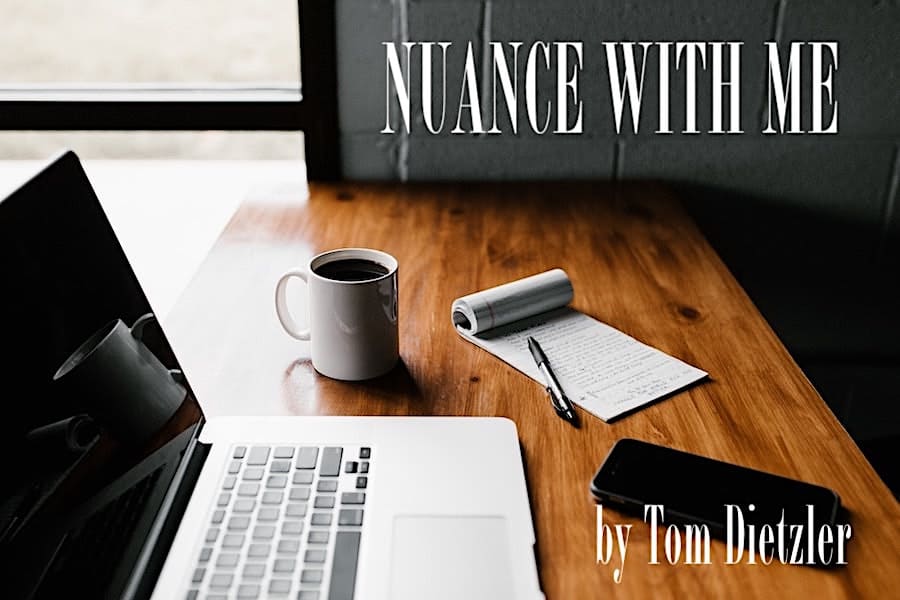 Questions are the gateways to understanding, learning, wisdom, connection, and on and on. Can we all agree that questions are valuable tools? Books are written because people had a question or questions, and they compiled piles and piles of research to get answers. They piled all those piles together and trimmed some of the piles down and voila – they had a book.
I ask questions a lot. I like to ask questions. It's a great way to get to know someone. Where are you from? What do you do for a living? What are some of the places you have traveled to? Do you know Birdie Kneepkens?
That last one is a question that would be common in my hometown. It's typical because a) Birdie is her nickname (granted there may not be anyone outside of her family that knows her real name – Bernadette) and b) Kneepkens is her maiden name. She's been married for more than 60 years, but it's apparently still fair to refer to women by their maiden names until, well, forever.
Every day I take my dog Oliver for long walks around my section of town. It's a great way to get out and get fresh air, stretch our legs, and for him to exercise his excretory system. It's definitely preferable for dogs to do that outdoors. I ponder some of life's questions on my walks. I also listen to podcasts where people interview each other and ask each other great questions. Those questions cause listeners to consider other questions, especially in connection to the questions being discussed, and applying some of them to our own lives.
Apparently, questions are falling out of favor. It's easier to shut down people and label them something so that the question becomes a moot point. (Got that @Susan Rooks? I know that it isn't "mute" point…) Anyway, if you can hang a label on someone, especially a strong, negative label, (in current culture and especially on social media) you can kind of disqualify them from being able to ask any questions. Especially if the questions being asked are ones that you don't want to answer or have no answers for.
It's possible that you're questioning my sanity or wondering where this is coming from. Fair question. Good question. I approve of that question. I had a tooth pulled earlier today, and though the dentist only used a local anesthetic on me, you might point to that and say "A little loopy, are we Tom?" No loopier than my default setting, which is an entirely different kettle of fish. You can question that until the cows come home. If you do, please come to Wisconsin, we have lots of cows here, and it won't take as long for them to come home.
I don't want to say that I want to make questions great again, because that's saying a thing that will inflame people and make some people take sides. I don't want that. I just want questions to be okay again. Hard questions are necessary. We need to ask them of ourselves. We need to ask them unflinchingly. My friend, and friend to so many in the world, Kimberly Davis posted something recently about how important it is to search for the truth. Hear, hear Kimberly! We can't do that without asking questions.
Do we get impatient when someone asks a question? I do, heck yeah… there are questions that I don't like answering, there are topics that make me uncomfortable.
Don't we all want to, ultimately, find the truth? Isn't that what life is about, isn't that why people read, and learn, and seek and discuss and podcast and think and rethink? To find the truth.
Questions are our friends. Use them, often, frequently, and respectfully. Cultivate them, curate them, craft them carefully, and then unleash them into the world for the rest of us to chew on, turn them over to the universe, for the rest of us to masticate upon, and challenge ourselves with. And whilst we question, let's ponder these… Can you name a soft rock song from the 1970s that mentioned Pontchartrain? Or the 1980's Top 40 song that mentions Kilimanjaro (and the Serengeti)? Which begs another question about why there are no songs with Lake Winnebago in the lyrics? Come on – the second largest inland freshwater lake in the country? I question how that could even happen…