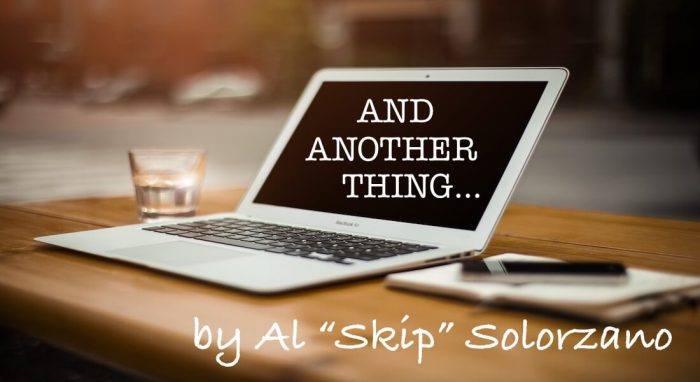 Despite the massive corporate tax breaks, low unemployment and somewhat stable economic times, once formidable retailers keep announcing store closures.  According to economists (business mediums) forecast that this trend will continue; I wonder if the dressing room will ultimately join the telephone booth as commerce relics.
Once a stable home improvement establishment in California; Orchard Supply Hardware (OSH) is in the final stages of closing all 99 stores.  For many, this obituary notice was unforeseen as OSH had such a promising future after it was purchased by major home improvement player Lowe's.  Aggressively the new parent company remodeled all OSH stores, and now five years later the shelves are empty and fixtures are up for sale. Unfortunately, over 5000 employees will now join the ranks of the unemployed – Happy Holidays said the Grinch.
Back in 2005 the Sears/K-Mart merger offered shoppers 3500 locations and now less than 900 remain open – And the Way We Were.
Perhaps as a means to share the pain, Lowe's announced it was additionally closing 50 of its underperforming stores, not only in the USA and Canada.  A former OSH partner Sears, once the premier American department store is on the brink of financial collapse.  Failing to show a quarterly profit in years is closing an additional 33 stores with stepsister K-Mart shutting the doors at 13 more stores.  Back in 2005 the Sears/K-Mart merger offered shoppers 3500 locations and now less than 900 remain open – And the Way We Were. CNN Business reports according to the 2017 data from the Labor Department general merchandise stores, the segment that includes department stores lost 90,300 jobs, clothing stores 28,600 jobs and drug stores (not to be confused with cannabis retailers) lost 18,400 that's quite a few former employees whose welfare and livelihood turned upside down, impacted by dysfunctional loyalty.
The Winds of Change
As the ocean's waves ebb and flow, so do the winds of change.  As a youngster growing up in the city I fondly recall the hustle and bustle of downtown.  Then people headed to the suburbs and became commuters, shopping centers became the norm.  This was followed by this ingenious concept of eating, drinking, going to the movies, ice skating and of course shopping under the mega roofs of malls.  The wind accompanied by the thunder of technology brings us now where we are today.
Yesterday does seem to return in one form or another.  Former generations speak of those "good old days" when the milkman delivered dairy products to your door. Today, most grocery stores offer delivery service, even stocking frozen items inside your refrigerator, so the milkman has returned with a wider stock of products.
As Orchard Supply Hardware headstone is placed next to Toys R Us, Radio Shack, Montgomery Ward, it is rumored others may soon join the list of former retailers.  Experts predict such as JC Penney, Stein Mart and even, Macy's may soon have their markers engraved.
Blame it on the Bossa Nova of technology (rest in peace Blockbusters) or just consumers shopping habits (Amazon is now King); I mean does anyone refer to calling a taxi today anymore in the world of Uber and Lyft?  Perhaps one day sooner than later millennials will explain to whatever future generation groups will be referred to of those days of smartphones, Starbucks and cable – And the Way We Were.