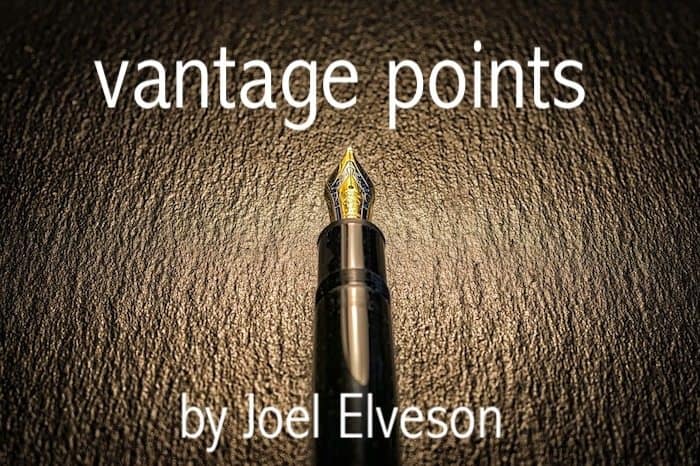 "I can't stand it to think my life is going so fast and I'm not really living it." …The Sun Also Rises –Ernest Hemingway.
"There's no tick tock on your electric clock but still your life runs down." …Halfway To Heaven –Harry Chapin.
"Morning, a time for breaking ground and sowing seeds, and yet we give up our sunshine so we can buy what we need." …Let Time Go Lightly –Steve Chapin.
"Saturday morning and it's growing light. I look out my window and remember the night. The story is starting or the story ends." …Saturday Morning –Tom Chapin.
Just as the sun rises in the East and sets in the West another yet another day passes by. Where did it all go? Where is it all going? A shooting star that streaked across the nighttime sky as it hurries into its final destination which is oblivion. It had its moment and served its purpose but now it ceases to be. Its legacy was lost soon after it began. So too the days of our lives that unlike time cannot be measured in years, months, weeks, dates, hours, minutes and seconds.
In an instant there is the preciousness of newborn baby whose life has yet to fully begin while the funeral procession winds its way down the road to deliver the remains of a life in the form of a  former physical being so it can be buried beneath the earth where one day it will renew again or maybe not. And another yet another day passes by left to the remnants of why. We wait in anxious anticipation for it to arrive never really knowing what it is we are waiting for. "The tears of the world are a constant quantity. For each one who begins to weep somewhere else another stops. The same is true of the laugh."-Waiting For Godot-Samuel Beckett.
A week in a day. A life that is slipping so slow in the fading away. And another yet another day passes by. What was once love is now shrouded in hate while being cloaked in a mystery. Kisses that exchanged themselves for fists landing one after another on me without mercy.  So much better if they caused pain to remember them by. There comes a time when you need time to move you back counterclockwise back to when it was all good. Was it ever really good? Was it ever good enough? Will it ever be good or good enough again? Will I ever come back to knowing me assuming I get that far? I wait not for wishes to come true as I have no wish to wish for.
"That he not busy being born is busy dying" …It's Alright, Ma (I'm Only Bleeding) –Bob Dylan.
A man of yesteryear never buried his hopes in the sand or saw his dreams whisked up and carried far away by the ocean to the only places they could go to. What is a day if a million chances eluded your grasp before you knew to close your hand? The heels on the back of my feet are calloused from shoes that have not worn their way off of them. These shoes take my steps to wherever my mind tells them to meander towards. All in all and another yet another day prances on by over and out. A fragile new day that needs to be cradled, to be coddled, so it can take its place on the throne of that day but that day only.
If I were to have reached you or inside of you while extracting the ingredients only you have that can change the world how would that lead you to feel? Your pain or your wonderment is the reality that is meant only for you.
For I am just the Dreamweaver that I intricately weave into patterns with small sparkling diamonds on them as they are stretched in all directions on the loom. The small fray is a foreboding sign of the decay of the fabrics once so pridefully shown but can no longer adhere to their form. In their own way they telling you their prolonged farewell fairytale while casting their weary eyes longingly towards you.
All in all its just another yet another day that I have not led you to lift yourself. You have to aspire to the codes that you must encapsulate yourself in so as to be propelled to your growth before it is jettisoned away from you. For in truth I cannot lead you as I elect to simply settle in behind you. It is you not me that must take you to be what you have chosen to be. My place was never meant to be standing statuesque in front you carrying my baton waving it back and fro so we can all get "there" while arriving at that final destination point simultaneously. That is not me at all. I am not some glorified pied piper who makes enchanting melodies by raising my golden flute to my lips beckoning you, rallying you or inspiring you, or even charming you as snake charmer would do so you could bend to my every longing. That is very bit not me. Take no flyers from me as they have been burned to black soot.
My confidence rests on this day. What can I or we take away from this day? A delicate blue sky dominates my vision but offers no clues of what it is I do not know. There isn't a whole lot of me that bathes myself in glory that isn't. Perhaps you will partake of that with gusto and pride but I most assuredly will not. I will instead fill my day with meaningful nothingness rather than roll in the thick mud tainted by cow manure just to claim my spot in some red carpeted hallowed hall. And another yet another day passes by.
It is nighttime here in New York. Another day yet another day is gone perhaps no forgotten by some but relief is felt by others. We soon will be waving goodbye while counting down the day to yet another day that will come next year. The wrath still hangs with resentment. The laugh tracks cannot overshadow what took place. No, we will not laugh about it cry about as the page will be slipped while some numbers start the reverberation as we are predestined to do it all over again. The tonearm must be lifted to rescue the needle almost hopelessly stuck in a crater on the plastic platter. A song has been silenced.
You can't carefully craft or carve out your life from underneath the glistening marble stone. That day that was yet another day saw you pass away and die. Perhaps what love you gave continues on but most likely not. She taught you so much but hardened your heart stripping you of that precious emotion. You had no more to give and you knew it. It was time for you to go away. There will be another day yet another day still but you will not have mark in it. All the terms for this new and growing technology that echo changes but nobody will hear them to take hold of them.
This is a happy day as I can celebrate the defeats that did not defeat me. The triumphs that could not triumph over me. Another day yet another day but in 9 days it will be a special one for you. I hope it is filled with maximum joy for all concerned. Take lessons from that day to bring yet to another day.
A few precious days are left before my vocals will fall silent until in some eyes it all starts anew as it was. My another day yet another day while I sit hunkered down in the blackness that is so fittingly appropriate while setting the stage for goodbye. The journey into the caverns of emotions must be recalculated and rerouted onto the ever-changing treadmills, windmills and delicate daffodils that will make up a day yet another day that too will pass by.
Dear Dennis Pitocco: sail or fly far and wide. You instinctively knew the ripening process was well underway bringing new delectable fruits with it. When you come back you will hopefully manage to scrape up pieces from wherever you travel that will lead to seeing the dawn of a day where your mark will testify you took the only choice that was the right choice.
Happy Holidays and Happy New Year to all of you. Thank you for the tours you took me on to lands where nothing was completely understood but I believe I did not misunderstand that you came from places far greater than I have ever been but out of that came friendship.
Until the next another day where I hope we will all be together again.