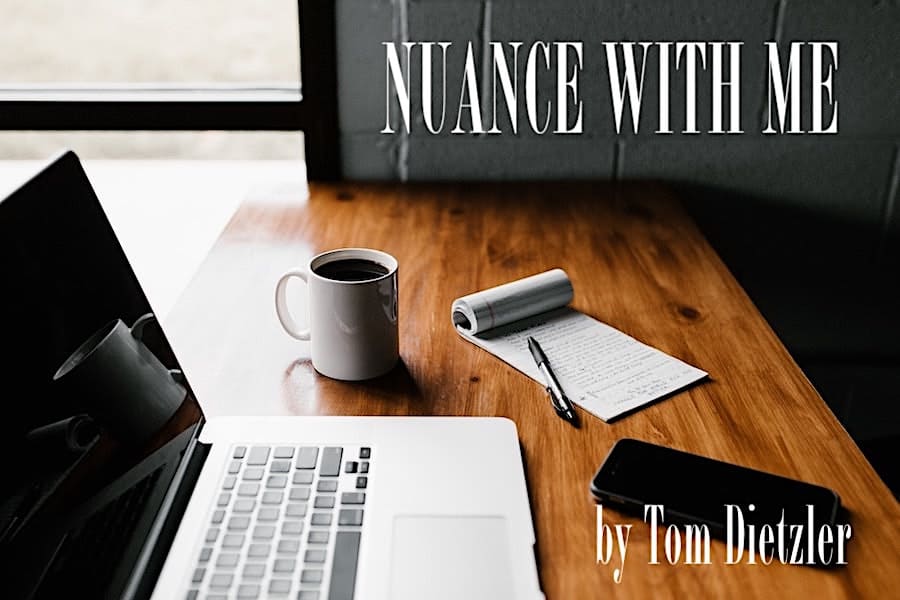 I don't long for the past, but I do long for its soundtrack.

–Robin Bennett
Since I am of a certain age, and the realization of being that certain age deepens when I realize that there is a considerable majority of humans currently on the planet who are younger than I am. It's not a warm and fuzzy feeling to have that realization, but as the years gather and the wisdom that should accompany it doesn't seem to be as quickly summoned as it should, I find myself embarking on an activity that I would like to pay tribute to in this piece.
History is a beautiful thing to me. We get free lessons about how others who plodded through life before us maneuvered and found their way, or, maybe didn't. We reminisce with others whom we may have journeyed with or encountered along the way.
Music can stir memories about things, places, events and most importantly people whose lives swerved into our path for any amount of time.
When we survey these memories, or reminisce or look back at history, I'd get a certain feeling that gives me comfort, and gives my heart a chance to smile and hold on to things and people past, and the great gift of cherishing that which was of value to me at some point.
It's wistfulness. I'm going to resist the standard use of a dictionary definition at this point. Here is what wistfulness is to me. Cherishing, possibly burnishing or polishing, and surrounding myself with a memory of something from my past. Note here that there is risk associated with being wistful. Note also that there is an element of a similar word here: wishful. I like to think that being wistful is fully realizing that a past event or person was significant, and held meaning, but that doesn't necessarily mean that I would WISH it back or want it to have continued on forever. Wistfulness is being at peace with being when and where and how it all played out.
Wistfulness is being thankful for its place in your life. It's smiling at a memory, it might include a twinge or an ache at someone who is gone, never to come back. It's being ok with tears, it's being able to wrap yourself in dialing back that moment or that time, maybe smelling something that makes the image more vivid, recalling exactly what someone said, exactly how they said it, maybe wincing because it might have been too true, too prescient, too honest. It doesn't even have to mean that we were in love with the occurrence as it happened, but only that the end result was something that mattered.
Wistfulness is a place that has its place. If we stay too long, it's no longer wistful, but depression. It's malingering in places, if not long gone, gone long enough to be over with. There may or may not be more to be learned, but we can possibly learn more about ourselves if being wistful allows us to find its rightful place in our overall story.
When I drive back to the neighborhood where we lived from the time that I was two years old until I was 14, I don't wish to be back there, or for it to be there yet unchanged from when it was our home. It's nice to know that I was first introduced to much of life there and that some of those lessons have meaning and value. In the pantheon of our family tales, that was the Maes Avenue house, not to be confused with the Main Street house (I was only two when we moved away) or the Kimberly Avenue house, which was where my parents lived for almost 20 years, as we all progressively flew the nest to college and jobs and marriages and other places that lives bring us to.
The Maes Avenue house was where my strongest memories of being a family were. By the time we moved out in 1972, my four older siblings had all graduated from high school, moved out and half of them were married. The back yard is unbelievably small, and the homes and yards look like they are right on top of each other. It's almost magical to think of how it seemed like a marathon to run from our house on the corner, through three other back yards to get to Washington Street.
I don't want to go back and live in the Maes Avenue house or get a do-over of those memories. But it's hard to go back there and not smile about the little neighborhood where we used our driveway for epic basketball games, played touch football in the road, tackle football in Triangle Park across the street. In winter the village flooded the ice pond right across from our house, and there was always a huge gathering of kids there. It was good wholesome fun in which you were outside all day doing something, and we all understood the meaning of being "good tired" long before we ever heard the expression.
In any of the times, were they the best of times or something else, and with any of the people who peopled our past, we share those memories, those fabrics, and layers that have brought us to where we are.
To bask in them and let them caress our hearts is to be what wistfulness is meant to be. When I hear favorite songs from the '70s and '80s, I smile because so much of that music was the backdrop, the texture, yes, the soundtrack of our lives. There were a limited number of radio stations available in the 1960s, and if you took a bicycle tour around the block where we lived, you could hear numerous transistor radios playing the Beach Boys, the Beatles, Herman's Hermits, the Dave Clark Five, Jackie Wilson, Blood, Sweat, and Tears or the Supremes… or many others. The music is still with us, as are the memories… the people we were, the places that we heard those songs, the people that we heard the songs with – we aren't those people anymore, the places could be gone or changed or paved over, and the people may be gone or scattered or still near and dear. Wistfulness is a snapshot, and a peek back to what was.
For me, I can't be wistful without being thankful.