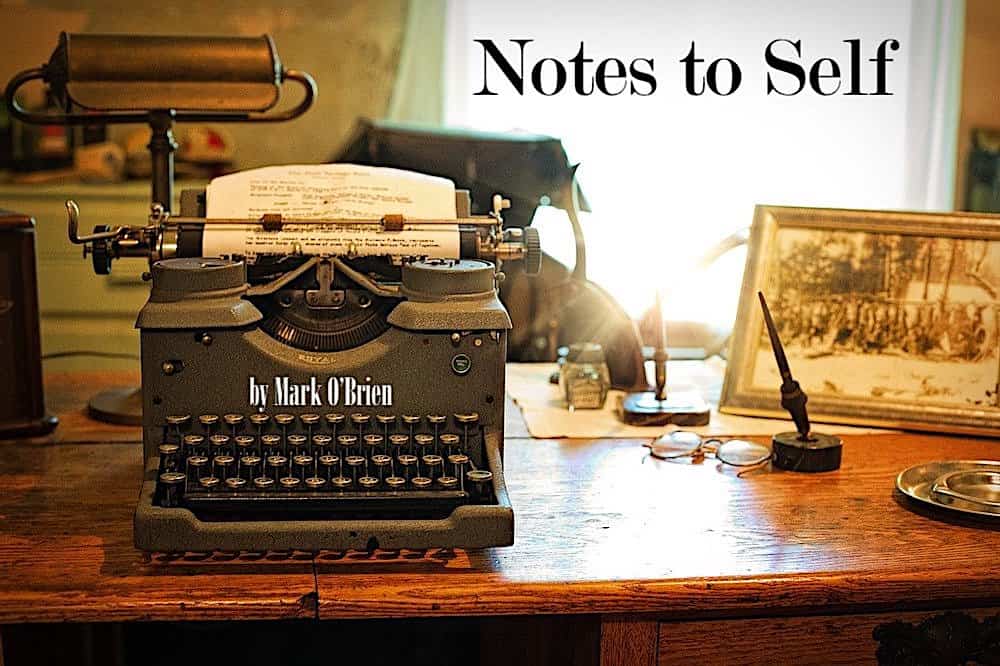 I know things come in waves. To paraphrase Andy Warhol, "In the future, every notion, buzzword, fad, ploy, and marketing trend will be world-famous for 15 minutes." What troubles me, though, is that such notions, buzzwords, fads, ploys, and marketing trends become ubiquitous to the point at which they stop being examined. At that point, they also stop being consistently defined.
Enter authentic.
If you read this article from Fast Company — "What Does Authenticity Really Mean?" — you'll get a smorgasbord of options:
According to one person cited in the article, "If you want to be a leader, you have to be yourself—skillfully." So, if you were on the verge of being yourself haphazardly — or being someone else skillfully — it might be best to stop now.
According to another source, "It's not about style. It's the person inside of you." Apparently, contrary to what we've been told for so long, clothes do NOT make the man. Goodbye, winter wardrobe.
According to yet a third source, "Your past made you who you are." This would appear to be true prima facie; although, the fact that it had to be stated makes me wonder if there isn't more going on here. Maybe it's possible my past made other people who they are. Or maybe other people's pasts made me who I am. Either way, it does seem to explain my existential disorientation.
And finally, still another source believes this about authenticity: "It's about becoming 'the person you are created to be'." After interviewing hundreds of thousands of subjects in my lifelong quest for authenticity, the only one who had the slightest reservation about accepting that definition was Frankenstein's monster. But he left me with the nagging sense that he was conflicted by deeper issues.
Please forgive me for simplifying, but if we really want authenticity to be universally understood (it may not serve the interests of all the folks who are marketing authenticity if that were to happen) — it might be easier to call it what it is:
integrity (noun)
[in-teg-ri-tee]
adherence to moral and ethical principles; soundness of moral character; honesty.
Granted, that would preclude our invoking obfuscatory terminology in the attempt to sound cerebrally hip and trendily with it. You know, the way we throw around terms like disruption and innovation that have all the substance of a bucket of steam. It also would put innumerable contemporary publications out of business, even though there might be a commensurate resurgence in the popularity of dictionaries.
But all that is just so much wishful thinking. Who needs reality when there's authenticity?
Split Personalities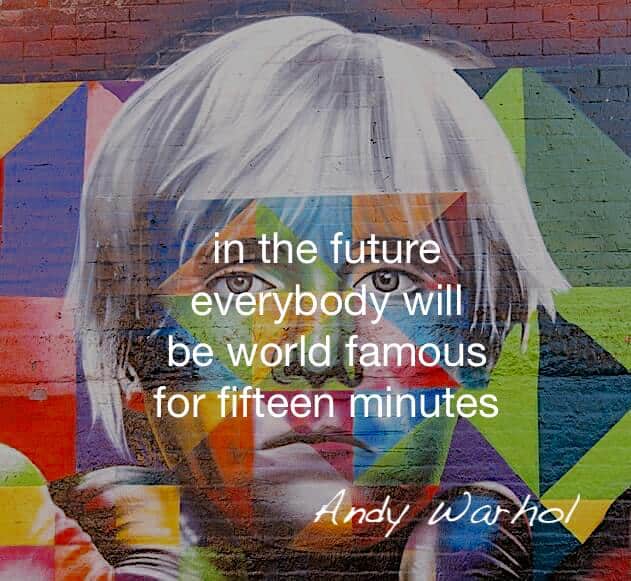 The part that really intrigues me, though, is that it's now de rigueur to refer to our authentic selves in the third person, to refer to their prospective presences as if they were somehow not us, not of us: "Let's be our authentic selves."
Since let's is the contracted form of let us, who constitutes the us, the selves that now need to be our authentic selves? If my authentic self is not the dude who got out of bed this morning, showered, shaved, and brushed his teeth, does my authentic self now stink and have a five o'clock shadow and bad breath? Did he even get out of bed? Where the hell is he? Can I at least get him to practice some authentic hygiene?
For reasons that likely will never be clear to me, the contemplation of my other, authentic self-led me to compose a poem to the guy. If I can't find him to compel him to clean up his act, the least I can do is appeal to his modesty and common sense.
An Ode to Authenticity
I knew that my authentic self
And I were bound to meet.
I hoped that it could be at home,
Not right out in the street.
But one day as my bus approached
My stop at Bleak and Bleaker,
There he stood, Authentic Dude,
Along with a loudspeaker.
"Attention!" he crowed, unabashed,
His voice a grating bellow."
Then spotting me, he said, "And who
Are you, my passive fellow."
"It's me, ya clown. Your other self,
The one of us imbued
With just enough self-confidence
To be a bit subdued."
"Pish posh," he said. "Don't play the fool,
Or you'll find yourself boobed.
The squeaky wheel gets the oil,
And I'll be fully lubed.
"I'll speak my mind when I well please,
Eschew the party line.
I'll do things just the way I want,
Make all the credit mine.
"Before we know it, hierarchies
All will be extinct.
We'll be empowered equally
To do the things we thinked."
"Uh, grammar notwithstanding, Pal,"
I told Authentic Dude,
"If it weren't for hierarchies,
We'd be rightly screwed.
"They're just the nat'ral way in which
We organize our lives,
How ants and bees bring order to
Their colonies and hives.
"Lions use these structures to
Ensure that all provide
For ev'ry member of the group
And call each group a pride.
From businesses to governments,
A pecking order's needed.
Otherwise, all protocols
And logic go unheeded.
"If all of us were equal in
Our aptitudes and skills,
Outcomes would be equal. That's
Just tilting at windmills.
"There is a point, ya know," I said
Where authenticity
Becomes a badge of self-defeat
And eccentricity.
"So, take it easy. Pick your spots.
You'll get your chance to shine.
Sublimate your ego. Then
You'll find your center line.
"Balance is the key we need,
And sweet humility,
For you and me, Authentic Self,
To find tranquility.
"We're in this thing together,
Since we share a heart and soul.
Let's use both to make our way
Toward a common goal."
If you happen to run into my authentic self before I do, tell him he's not the center of the universe.
And tell him he can use my bathroom.