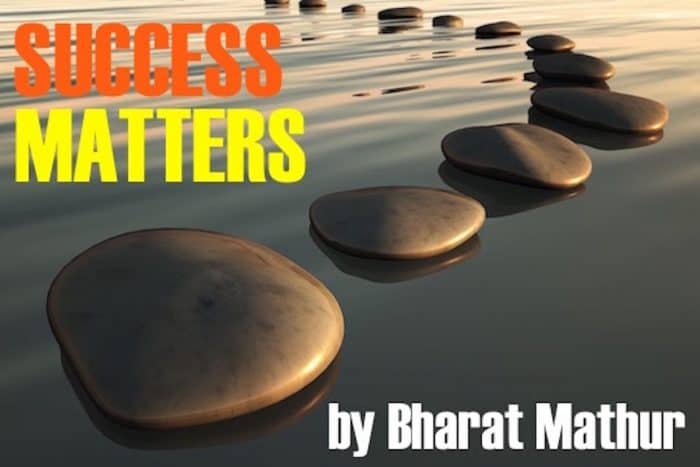 "May you always have work for your hands to do; may your pockets hold always a coin or two; may the sun shine bright on your windowpane; may the rainbow be certain to follow each rain; may the hand of a friend always be near you, and may God fill your heart with gladness to cheer you!"
Nearly every vital element of harmonious and gratifying living is evident in the preceding blessing. However, the formula to adhere to them for an extended course of time is a touch more challenging than simple. It draws near once we effect adjustments in our disposition and become dedicated to the purpose.
Work for your hands: To see the early element of the blessing come true, we must shed procrastination out of our vocabulary. We need to get out of our comfort zone to look around for opportunities. Our quest and commitment to establish a transition help us unearth talents lying hidden inside our very own individuality. Harder we press, the nearer we come to plenty of activity and magnificent possibilities.
Coin in your pocket: The intelligence revealed in this section of the blessing advises us to be prudent with our belongings. We must distinguish the difference between requirements and desires. The thin line between wishes and necessity must remain untouched. Limits of satisfactory living shall not ever meet lavish show-off and last, but not the least income must support and expenditures over 110%. Until and unless we stand by the above rules, the expenses will constantly keep beating our income and push us into the sandpit of perpetual debt.
Bright sunshine on your window pane: Even though it may seem more romantic than a true blessing, the concealed meaning highlights our enthusiasm for work. Each new day should mature as a reservoir of continued enthusiasm and energy. It must prompt us to prove our mettle once again. Sunshine represents the harbinger of new opportunities, better prospects, and happier future depending upon our constructive attitude.
Rainbow following each rain: This metaphor implores us to leave regrets behind and concentrate our thoughts on renewed optimism. It instructs us to close the chapter on problems and misfortunes. We should look forward to the bright future instead that is lurking at us through the shadows of grief and anguish. The rain that caused any possible disturbance in our routine, business, job, studies, or profession shall provide access to the rainbow of regeneration.
The hand of a friend: How could we expect to have helpful hands at our disposal unless we value reciprocity? We are aware of the sacrifices entailed in nurturing a true friendship. Strong bonds demand compromise, adjustment, understanding, and mutual respect. Only thus, we can expect to convert a total stranger into the revered friend we could count on, through thick and thin. We require an irresistible charisma, with a focus on giving, not taking, to attract similarly inclined people into our own circle. A gratifying shift in our character can serve us stand out from the multitudes. We can unquestionably deal with it once the basic advantage gains due appreciation.
Gladness to cheer your heart: Timeless adage dictates: "God helps those that help themselves." How can we expect God to fill our heart with gladness unless we help ourselves? The simplest path to our personal help runs through gladness we circulated among the masses. They say, when you spread enough goodness around, part of it will cling to you as well. Cheerful hearts are those that thrive on gladness born out of good deeds. Needs, deeds, and greed need proper alignment not to crisscross and produce confusion.
A few noble actions can provide us more pleasure than uncontrollable greed. At the same time, appreciating others' requirements as much as our own helps display compassion and that is an excellent source of comfortable living! Develop the habit to bring happiness wherever you go, and you will bring it home as well!
TRY IT, YOU MIGHT LIKE IT!