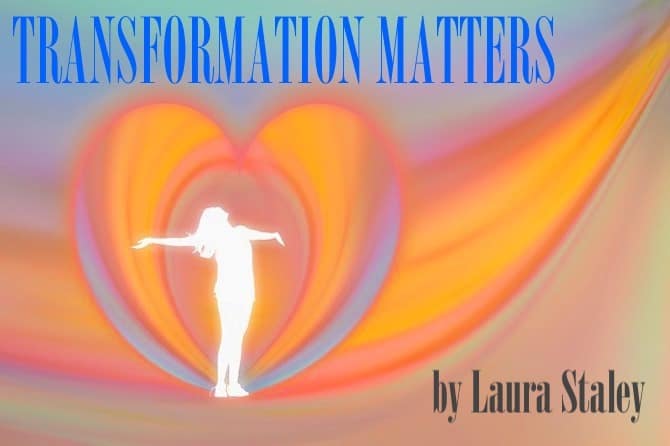 When I discovered the straw that broke the camel's back of my marriage and asked my now-ex-husband to leave our home, I declared that I would take healthy actions on behalf of myself and our son going forward. This happened on the same day I drove our daughter to college to begin her freshman year. I knew I had to finally take a stand for my lifelong dream of writing a book.
The months that followed that tumultuous day were the most intense of my adult life. While continuing my feng shui consulting and handling the many logistical issues related to my looming divorce and the changes in my home, I began gathering these essays—some of which I had written over a period of 15 years, and others of which poured out me during this time period. It was a time of great upheaval but also of clarity, purposeful action, and powerful growth.
I had an extraordinary opportunity to take the feng shui concepts I had practiced—especially those of living with love and letting go of what you don't need—to deeper levels. My insights and experiences flowed into the essays that I wrote.
One of my closest friends for years is a professional editor. I asked her if she would be willing to edit my essays. She has a full-time job as an editor, a family, a home, and many cats she cares for; still, she agreed to work with me. She works diligently to keep my voice clear and to steer me away from too much introspection. We were committed to making both these essays and the ideas of feng shui accessible to many people.
I loved the idea of writing a book that consisted of brief essays that readers could digest bit by bit as they go about their busy lives (or read all at once). I wanted these essays to forge a pathway to a wider understanding and acceptance of feng shui practices that could enhance anyone's life. I figured that if I had been in the dark about living with belongings I love and letting go of things and relationships that did not serve me, maybe others were too. More importantly, I knew the powerful and positive difference this body of wisdom makes in my life and the lives of my clients.
A large part of my desire to write this book is my love for storytelling. I have loved listening to stories since I was a young girl, especially stories of people overcoming obstacles and challenges. One of my favorite childhood book series was the Laura Ingalls Wilder books. (I appreciated that I shared her name!) I found myself deeply inspired by the simple yet challenging life Laura lived with her family, friends, and neighbors, and I loved the way the storytelling invited me into her world. Inspiring books continue to be my greatest companions on this life journey, which can often be full of both heartbreak and hilarity.
Passion and perseverance fueled the writing of this book, as well as the two other books I have been working on. Writing has been a joy for me, especially when I realized I could write for the pure pleasure of the activity. During my lifetime, writing has put me in a "flow" state where time flies away and words stream out of me; people I've lived with have complained that a bomb could go off and I would still keep writing.
To write an entire book takes perseverance in addition to the exhilaration involved in letting the words flow. I found that I had to just keep going and taking the next step and the step after that one—as with life itself.
These steps often involved revising and editing. I learned to bring clarity and positivity to the editing process and trust that it would make my voice stronger, cleaner, and clearer. This part of the process of writing requires a different set of skills, such as discernment and detachment. I have learned to embrace my editor's keen insights and profound contributions, trusting that her edits and suggestions would enhance the essays. I welcome and value the insights of others, as these often enhance my writing and my life; I also won't compromise my voice.
My editor and I also worked to choose which essays to include and which to leave out. Once we realized most of the essays had an overarching theme of letting go, we chose to keep the essays in chronological order, from the flood that began my journey with feng shui to the letting go of my house and marriage. My son brilliantly suggested I switch the title (which was Live with Love and Let Go Courageously) to one of cause and effect, and Let Go Courageously and Live with Love: Transform Your Life with Feng Shui became the book's final title.
The process of putting together the book brought me personal insights as well. Rereading essays that spanned more than a decade, I could see all the hints and deeper truths that ultimately led to the end of my marriage. As a group, the essays tell a story of learning to love myself completely and to see myself as powerful beyond measure by way of many profound, and sometimes painful, awakenings.
The synchronicities I encountered as I worked on this book still have me in awe. In addition to deciding to work with my friend who is an editor, I learned that another friend, who worked for years in the book publishing world, has expertise in page layout. He also recommended the woman who created the image on the cover. She listened to my wishes and delivered a gorgeous front and back cover. Through the magical and wonderful world of networking, I was introduced to a woman who coached me about self-publishing, and in another synchronistic networking moment, I learned about a highly recommended book describing the ins and outs of self-publishing. I bought and read this book. In the concluding chapter, the author, Mark Levine, invites readers to email him with any questions they have and promises that he will answer them in a phone call. I did this, and two days later we had an inspiring and grounded conversation. I ended up hiring his printing company to work with me to bring this book into the world.
The blessing of Terah Kathryn Collins' endorsement was another beautiful synchronicity. I had been sending the Western School of Feng Shui some of the blog posts I publish each month as part of my business, and she would email back to me, "I love your voice!" Once I had the manuscript complete, I sent her an email asking if she would be interested in reading it, and I was humbled when she said she would. She did not make any promises about an endorsement, and I was just grateful that she had agreed to read it. When the endorsement came, I was thrilled by her kind words.
As one who lives and breathes feng shui in my life with passion, I hope that these essays touch many people who may have never known about this body of wisdom. I hope my writing and suggestions open them to the possibility of living with love and courageously letting go of things, thoughts, patterns, and possibly even people who no longer uplift their lives. Learning about feng shui has transformed my life, and it is with gratitude that I pay it forward in a way that made sense to me—through the sharing of these stories and ideas gleaned from more than a decade of working as an educator and feng shui consultant.
I feel so much gratitude for all the people who made the experience of writing this book a privilege and a joy. Thank you!
Let Go Courageously and Live with Love: Transform Your Life with Feng Shui by Laura Staley was released July 2016.