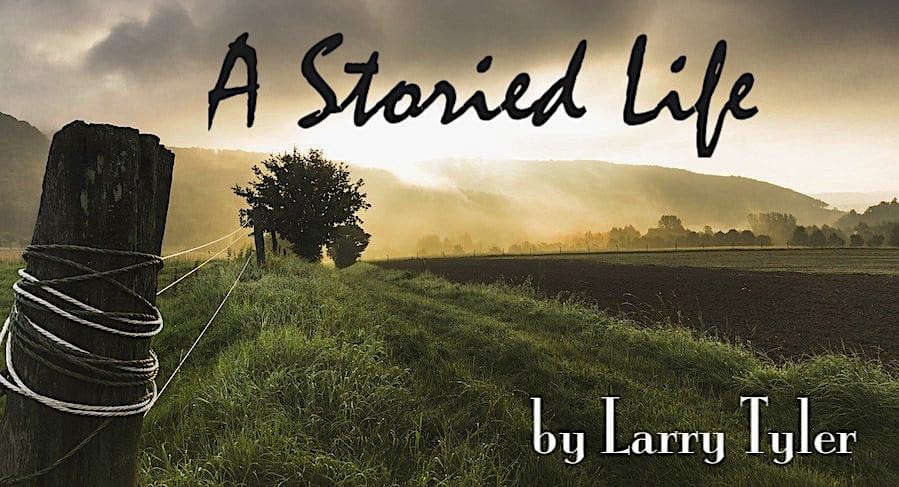 It seems that I have always walked off the beaten path preferring the unknown and the unexplored places.  I would take a dirt road before a highway, a trail more often than a dirt road with a path being the most desirable. I am not in need of much just my dog and me sitting by the river watching the water flow by.
I have always preferred a truck over a Mercedes and cowboy boots over wingtips.   Of friends, I do not have many friends but the ones I do have are lifelong and still here, still caring and doing for each other.  My best friend is Buddy a tan and red hound dog; a better friend is not to be found.
Some people ask me why I talk to Buddy, after all he is a dog.  I just smile, Buddy snorts and I say I guess you just never listen to what Buddy has to say.  I always have fancied myself a writer and yet I write less now and live my life more. Some of my friends used to call me outlaw but now most call me a poet and I guess I will take that, after all, I have been called much worse.
My advice would be, don't ask me for advice I have none to spare, but you are welcome to come sit with me by the river and we'll figure something out, maybe find a few answers or maybe just catch a few fish.  Let us walk a bit farther down the dirt road just because we can.  If you see me walking alone do not confuse my being alone with being lonely.
Buddy and I always take the long way home its just what we do.  Buddy is still laughing because my friend still thinks Buddy can't talk.  Someday he will learn to listen.  It is a quiet time of life when the important things are hearing a train whistle blowing in the distance, a haunting and often sad sound, the songs of birds in the morning, and the sound of the wind blowing through the trees as the sun sets at the end of the day.
Some call it a simple life but I call it an abundant life.