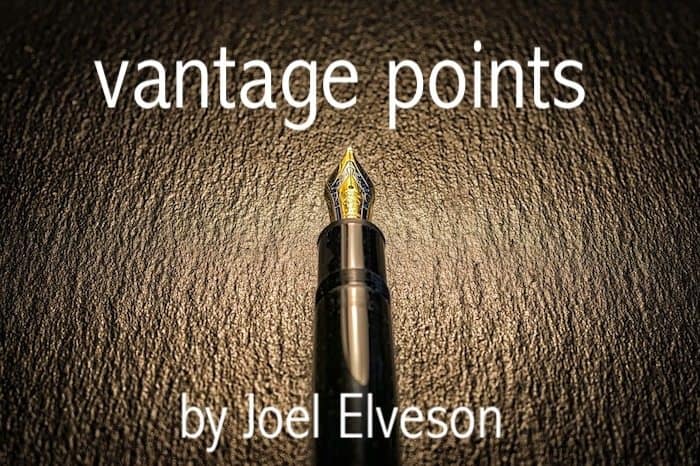 Obamacare, as it was labeled, never became the panacea to heal our health care system ills in terms of making health care affordable to all. During the Obama administration under whose "leadership" saw healthcare costs and premiums skyrocket. The net effect was doctors ceased accepting Obamacare leaving fewer doctors for Obamacare patients to go to. One of the main fallacies of this plan was that you would not have to change doctors. That as we now know was an epic lie since so many doctors pulled out of what was deemed to be a cancerous policy that did not provide the "affordable" coverage or the large network of doctors that would accept this coverage. Obama promised America that if they liked their current doctor they would be able to continue to use them.
On the campaign trail, Donald Trump made repeated promises to repeal Obamacare freeing insurers and patients from skyrocketing cost along with prohibitive restrictions on what would be covered. The new Trump/Ryan (Rhinocare) plan is a watered down version of Obamacare. In addition, there are now discussions about reconfiguring (eliminating) Medicare. The end result of that action would leave millions of Americans without coverage. Medicare has been under attack for years as it (along with Medicaid) has been deemed a waste of taxpayer dollars. It is an undeniable fact that both programs are ripe with fraud that originates from unsavory patients and doctors who try to make a huge profit via illegal actions. This situation must be corrected!
Medicare for those who do not know is the federal health insurance program for people who are 65 years of age or older. Premiums for this program vary in accordance with age, state, etc. Certain younger Americans with disabilities and patients suffering from End-Stage Renal Disease (permanent kidney failure) that require dialysis or a transplant are also eligible for coverage.   Medicare is broken down into Medicare Part A which covers hospital stays, care in a skilled nursing facility (i.e. Nursing Home or Rehabilitation Facility), and some home health care. Medicare Part B covers visits to your doctor, outpatient care (similar in this regard to Part A) medical supplies, and preventative services. Medicare Part C (Medicare Advantage Plans) is a type of Medicare health plan offered by a private insurer that contracts with Medicare to provide you with all your Part A & Part B benefits. Medicare Part D adds prescription drug coverage to the existing Medicare policy. Medicare only pays 80% of the charges incurred. The remaining 20% must either be paid out of pocket or by a co-insurer such as Medicaid.
Medicaid is a program for New Yorkers (the program differs out of New York State) who cannot afford to pay for medical care. Medicaid is a benefit program (some label it as an entitlement) that will pay for in office doctor's visits in addition to providing prescription coverage. Certain patients will be required they first satisfy their "spend down" prior to the authorization of payment. Congress has been grumbling for years that a greater percentage of the cost of Medicaid should be paid by the individual states who subsequently claim they cannot assume this cost forcing the Federal Government to subsidize it. Fraud is not a term that is not unattached to the Medicaid program. Part of the blame falls back onto the government as there never was and continues to be a lack of a competent monitoring system to make sure costs of services are not being driven up by unscrupulous doctors, pharmacists, hospitals, rehabilitation facilities, nursing homes, etc. Each of the institutions named has a system in place where kickbacks are given to the patient or the referring party of the provider of service. This practice has been in place for years that despite the occasional crackdown the "system" is pretty much operating as it has for decades.
In light of the problems associated with both Medicare and Medicaid, it should come as no shock that now with a decidedly more Conservative make-up in Washington as a result of the November elections there are renewed calls for dismantling both Medicare and Medicare. Those who are legally entitled to the benefits they receive without abusing the programs are left to wonder what will be with their health coverage if in fact the draconian cuts are enacted into law. Trump had promised to save both Medicare and Medicaid. Not unlike a great many of his other promises made during his campaign for the Presidency that he has now broken the above may soon fall into this category as well. As a billionaire, Trump has little concern about the affordability of health care nor overly worried about the already overburdened Emergency Rooms that will not be able to handle the influx of patients who now come in seeking treatment for illnesses previously attended to a by their doctor.
The sick and the elderly have the most to fear. Those who are receiving benefits for which they are not entitled are the ones who must be cut so that the legitimate recipients are not affected. To force people to choose (as I mentioned earlier) between their medical care and food is despicable and should not be one that needs to be made. This administration will need to take a close look at these programs and come up with refinements or replacement coverage that does not force this choice on the needy. Doctors need to be involved in this process even though they are part of the problem as well.
As health insurance premiums rise the stress on the insured to absorb this cost increases as well. Stress can weaken the immune system leaving you more vulnerable to illness that you will need your insurance to cover. In the event an elderly parent must enter a Nursing Home Facility it is often the children who must take on the cost of Medicare and Medicaid have limits on the length of stay they will pay for. Consequently, the children must absorb the cost when the insurance runs out. In an effort to pay for this extra expense often the children will have to work two or three jobs. Additionally, the money that they were putting away for their children for College Tuition must now be applied elsewhere. Is this a scenario that should be playing out in America today as health insurance decisions are made by politicians who have profited handsomely from the two programs they want to cut?
A person who is uninsured that is hospitalized causes the cost of health care to rise even higher. The hospital that treated the patient now must eat the cost of treatment. Granted there are gross overcharges ($10. for an aspirin) that add to this problem. If you do some basic cost calculations in your head it is easy to see that uninsured people will become an almost incurable infection to our health system. This makes the case for making sure those who need medical coverage will have it even if they legitimately and through no fault of their own cannot pay for it. Obamacare was in theory supposed to take away that problem. Instead, it added to our debt not to mention more Americans are uninsured than 8 years ago as the program was a colossal failure.
Increasing the number of uninsured Americans will cause visits to the local Emergency Room by patients seeking treatment for illnesses that their doctor previously took care of to skyrocket. A good portion of the bills for Emergency Room visits will go unpaid depleting the revenue the hospital needs to provide services. The average Emergency Hospital Emergency on any given day is dangerously overcrowded as patients are put on stretchers and moved into whatever space is available. Often hours can elapse before a doctor sees the patient. Critically ill patients will have substantially less waiting time but are still at risk as the doctor that sees them may himself be mentally overtaxed and physically fatigued to the point where his decision-making process becomes dangerously flawed.
What we are seeing is an increase in the risk of having more people getting sick with no way to get the care they need unless their employer pays for their coverage. That too may change as with increasing premiums many employers will elect to no longer provide health insurance to their employees. This brings us back to the scenario laid out above. Health insurance should not be available only to those who can afford it. The Federal Government must put forward a plan that leaves no room for a large majority of Americans to become uninsured.
Today there was a report on MSN that a new plan is almost complete with anticipation that it will be submitted to both houses for a vote shortly. The complete details of the plan have not been made public. Those who have seen the sketches of the plan are comparing it unfavorably to the failed attempts to repeal and replace Obamacare that failed so miserably. If this is I n fact the case the bill should not even be submitted for a vote. It is incumbent on President Trump to stop his callous indifference towards whatever may happen to the health care needs of the American people.
As we stand on the brink of a major military confrontation with North Korea our government understandably is focusing on this still unfolding crisis. We can only pray that a full-blown war that may include the use of nuclear weaponry on both sides does not break out. While we are in the middle of our military chess game attention must be paid to setting up our health care system so that it has the benefits that are needed with costs that can be afforded with coverage that is comprehensive in scope.