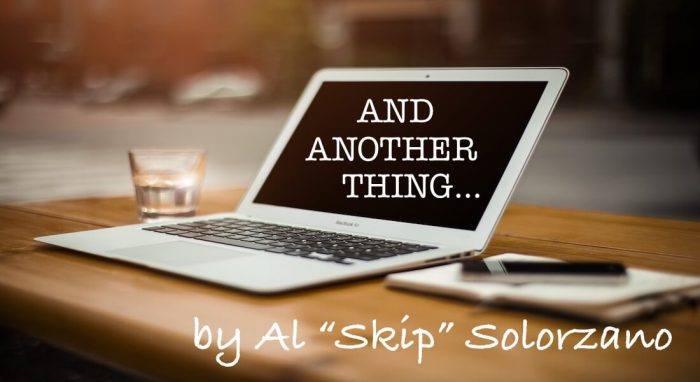 As we approach a new year setting goals and making lifestyle changes are frequent topics of conversation. Most of us refer to these self-declarations as New Year's resolutions. I'm just not sold day one of a new year is the ideal date to begin. I mean January 2nd, December 28th, October 14th or whatever date one chooses may just the right time to consider a change. Whatever date selected I do applaud anyone who aspires to improve their lives.
Visualization is sometimes overlooked as part of the process for change. Then, the challenge for anyone is to take that first step forward and continue this commitment. Example: the fictional goal to reach a destination located 100 miles away. So we start with enthusiasm and determination, yet after two weeks we stop after 15 miles; well we haven't failed, we just have 85 miles more to go. However many seem to think failure and now have 115 miles to go – wrong.
As our eyesight naturally regresses with age, our vision for goal settings may also need to be adjusted. Some get entrapped by the inability to reassess and release what was once of importance in their lives. There exists a multitude of examples for change and for this article I'll reference the goal to get organized.
Things, things and more things…
One of my primary quests in life is to maintain organization. I've wondered if it's in my DNA as I seem to model my grandfather. It was so evident that he embraced order and his allegiance to being organized was noticeable throughout. As a youngster, I observed he was the only family member that kept a tall file cabinet for all his personal records and in the garage, everything had its place to be hung or stored – all that was missing was marked outlines for each tool. Well, I too have followed this tradition and the difference; I adhere to an informal code: things have expiration dates to hold onto. Now I'm far from perfection, but it helps me manage the constant changes life delivers and for me, that's important.
Many seem to have difficulty holding on to physical and emotional things.
Emotions are a heavy a subject, so I'll speak to managing objects and I'm not referring to photographs, family heirlooms, keepsakes or antiques, I am referring to things like clothes in the closet that are outdated and likely never wear again; the VCR, answering machine and electronic devices that take up room in garage; and the dried up paint cans – I assume you have a mental picture – things.
Storage Wars
At one time the television series "Storage Wars" was a popular program on the cable. People seem to keep the most ridiculous stuff in storage units. After customers surrender ownership (non-payment) these units would be auctioned to the highest bidder. The storage rental business appears to be booming; this year two new sites have been built near my neighborhood. Unfortunately, I know of many family members whose budget includes expenditure for not monthly, but annual storage costs. In one scenario one individual has spent thousands during the last five years, for likely for the value of $500 dollars stored inside their unit. Perhaps the objective may be to see their stuff auctioned on the big screen.
Sometimes tragedy forces us to embrace change.
Here in California massive fires demanded many reassess value and importance, especially of things. Aside from assuring loved ones were inside my vehicle, I've wondered what my checklist of priorities would be to pack. For some that might be unfathomable. I once shared an office with a guy must struggle throwing out the garbage of trash day.
The Trophy
He was a guy in his early 60's ready to retire and one day he shared in casual conversation he received a trumpet as a boy. He indicated he never took more than a couple of lessons and mentioned he still had the trumpet stored somewhere in his garage. I learned it did not hold any sentimental value, yet declared he just couldn't think of getting rid of it – not for profit; not so that someone might enjoy it; apparently, this trumpet was one of his many trophies of his childhood.
This trophy had no significance for him to keep. According to his beliefs, the memories of the event are cemented deep in his memories; and since it wasn't an Emmy or an Oscar – who really cares?
This made me think of actual trophies and an example of one who could care less of these types of awards. One day back in another office scenario an employee brought in a trophy he had bought at a swap meet. This 18-inch trophy had the name of a fellow supervisor in which he was recognized as a basketball tournament MVP in high school. Well initially the story goes he gave was someone had stolen them from boxes in his home and thanked the employee for finding and retrieving it. Later he shared with me the real story how it likely ended at the swap meet; he actually tossed them in a donation box. This trophy had no significance for him to keep. According to his beliefs, the memories of the event are cemented deep in his memories; and since it wasn't an Emmy or an Oscar – who really cares?
Ready, Set, Go
Back to the essence of this article in making resolutions; anytime is a great time to consider a change in life, especially if it will offer a sense clearing or empowerment to one's mental, emotional or physical health. One step forward is a step forward – no matter if you pause and then resume your efforts. If New Years Day is an ideal target for you to start – then onward to success. Anytime is the right time for change.