There's nothing worse than dragging yourself into work every day to do a job that you hate, for a wage that is way under what you need to be comfortable. For many people stuck in this position considering a career change can seem like the best option. However, Many people are put off doing so, because swapping your career path for another can cause chaos in their life, both professionally and personally.  Luckily, there are some tactics you can use to change your career with the minimum of hassle, read on to find out what they are.
Ask yourself the right questions.
The first thing to consider if you want a hassle-free career change is to ask yourself whether this is what you truly desire? After all, we all come home some days and think we are done with our jobs, and that we'd like to do something else! However, changing your career means a lot of upheaval for everyone involved, so you must be sure that it is this that you want before you take any action towards this goal.
Also, do remember that it can be effortless to believe that we wish to make a career out of our hobby that we love. However, the reality of doing so can strip away our fondness for the activity and make it into just another chore. To this end its vital that you consider whether it is indeed a career change that you want because if it isn't and what you need is a better way to handle work-related stress then by retaining in another sector you could be setting yourself up for a lot of unnecessary hassle!
Pick an associated sector.
Also, if you are looking for a stressless career change why not consider going into a field that is already closely aligned with the one you are in now? For example, a teacher may choose to become a trainer or a writer, while an artist might opt for a career in graphic design.
Artists may find a rewarding career in graphic or UI design.
The advantage of making such a closing aligned career change is that you will not have to start again from scratch making it a lot quicker route to get to where you want to be. Besides, it's often a lot easier to convince those in adjacent sectors to give you a shot at a role than it would be for a job that is something entirely different. After all, it will make more sense to them, and they will also be able to identify your transferable skills more efficiently.
Get educated.
Next, if you are looking for a career change one of the most important things that you can do to achieve this is to educate yourself in the field that you are hoping to move to. In fact, if you can pick a specialized course that runs at a high level such as this electrical engineering degree, then you will give yourself the best chance of making a smooth career transition. After all, holding a degree in the area in which you wish to work will show commitment, dedication, and the necessary skills and knowledge that you will need to be a success in that field.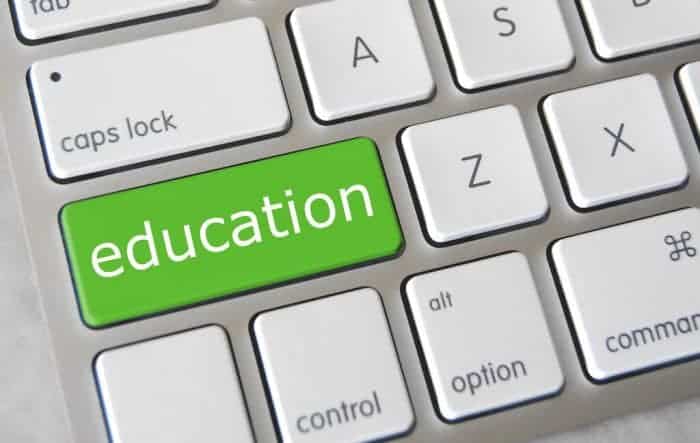 Of course, it's not always possible to give up your current job and return to education full time. Luckily, some of the best courses are now on offer online. What this means is that you can still receive top quality tuition from popular universities, yet still fit it in around your current family and work commitments. Something that makes training for a new career while maintaining your current standard of living a lot easier.
Be sure of your the sector you are moving to.
Another factor to consider when making a career move is that you have to be as sure of your new sector as possible. I know it sounds silly, who would swap career if they didn't know for definite that it was the right choice? However, this situation happens to more people than you may think and can cause untold hassle for them and their families.
With that in mind, career changes should never be a spur of the minute decision. In fact, they need to be well-researched choices that you have considered for a decent amount of time.
Also don't be shy about trying to get some experience in a real-life position within the field that you are interested in before you make the call to swap careers. Such knowledge is valuable because, not only does it provide evidence to add to your college and work applications in that sector, but it also gives you an idea of what that job will be like in real life. Something that it is vital to know before you make the huge commitment to change careers.
Review how your personality will fit your new career.
There has been much research done into typing different people's personalities, and a large section of this is matching the right people to the correct career posts. This typing is used most often by larger companies in their initial screening process, but it can also be of value for the independent individual as well.
<iframe width="560″ height="315″ src="https://www.youtube.com/embed/1yhtQrxrfCQ" frameborder="0″ allow="autoplay; encrypted-media" allowfullscreen></iframe>
In fact, by assessing your own personality and ensuring that this matches well with the environment and the tasks, you will be expected to perform in your new career you can get a much better match. Something which will ensure that your new job is a more suitable fit.
For example, those that score as introverts in personality test may detest sales orientated positions that need them to be in contact with the public for a significant amount of their day. They may also dislike working in an open plan office environment, preferring to be able to work individually and under their own steam. Whereas extroverts can get incredibly bored and de-motivated in lone working situations, and prosper in places that foster collaborative working and group projects.
Check your financial commitments.
It is also essential to consider your financial responsibilities before embarking on a career change. Yes, I know that many people wish to move careers as they want to increase their earning potential, but it is essential to remember that there will be a period where you are training or starting from a lower position that will pay less than you would like.
What you need to do is to decide whether this is a sacrifice worth making and whether it is the right time to do this in term of you economic responsibilities, before you choose to make your career move. Therefore, if you are planning on starting a family or looking to buy your first property, you may wish to wait to change your career, until things are more financially stable.
Review your motivation.   
Lastly, before attempting to swap your career path for another one, be sure to review your motivation. In particular, it is vital that it includes a greater sense of satisfaction on the new job you will be pursuing.
In fact, this is incredibly important, even above the possible financial gains for many people in this situation, because it is the challenge and reward in a career that keeps people motivated over the long term. Therefore, by picking a role that offers this, you will much more easily be able to complete the training period and succeed later on in the career you have chosen as a swap.